Bloom Garden
Shanghai | 2018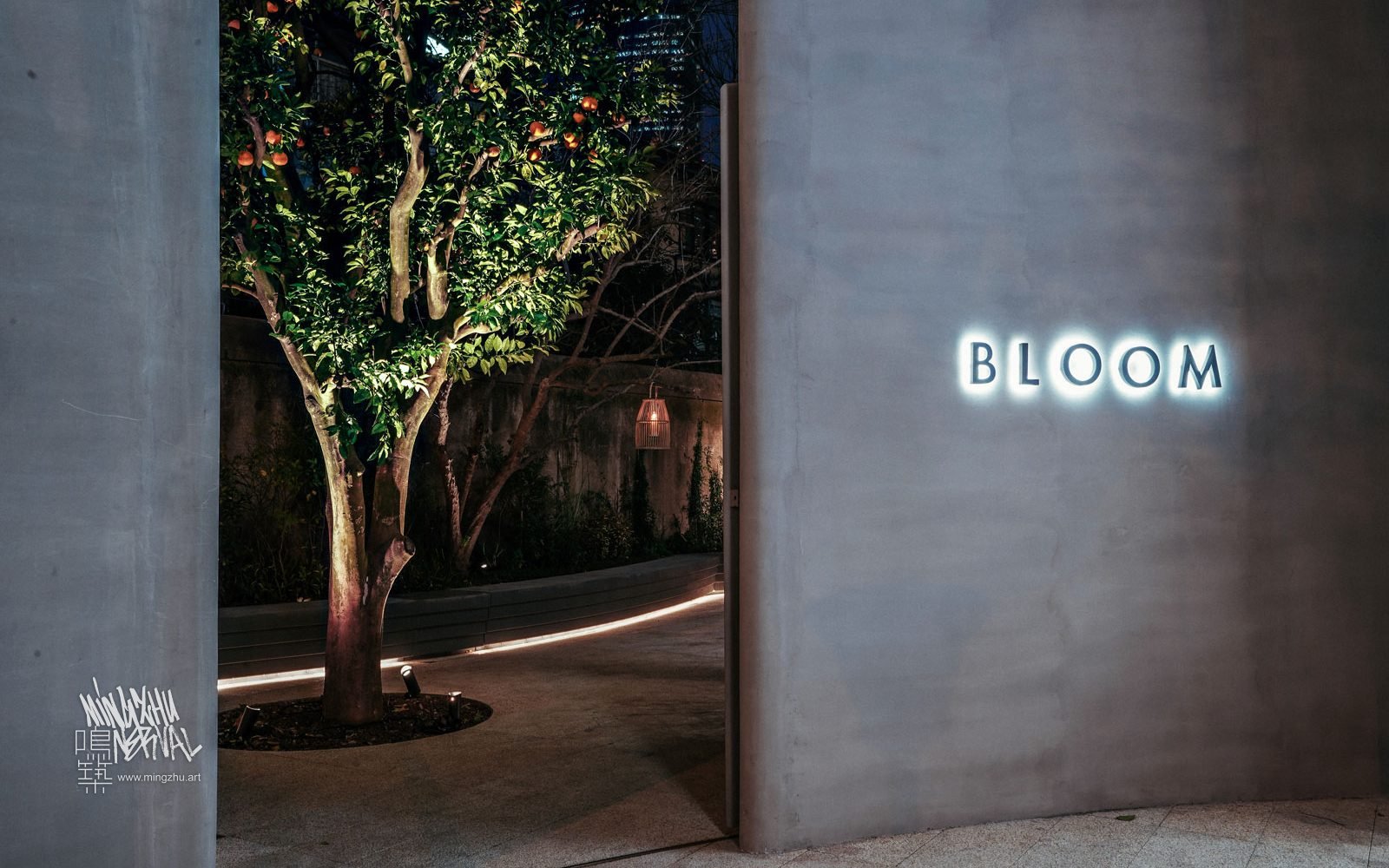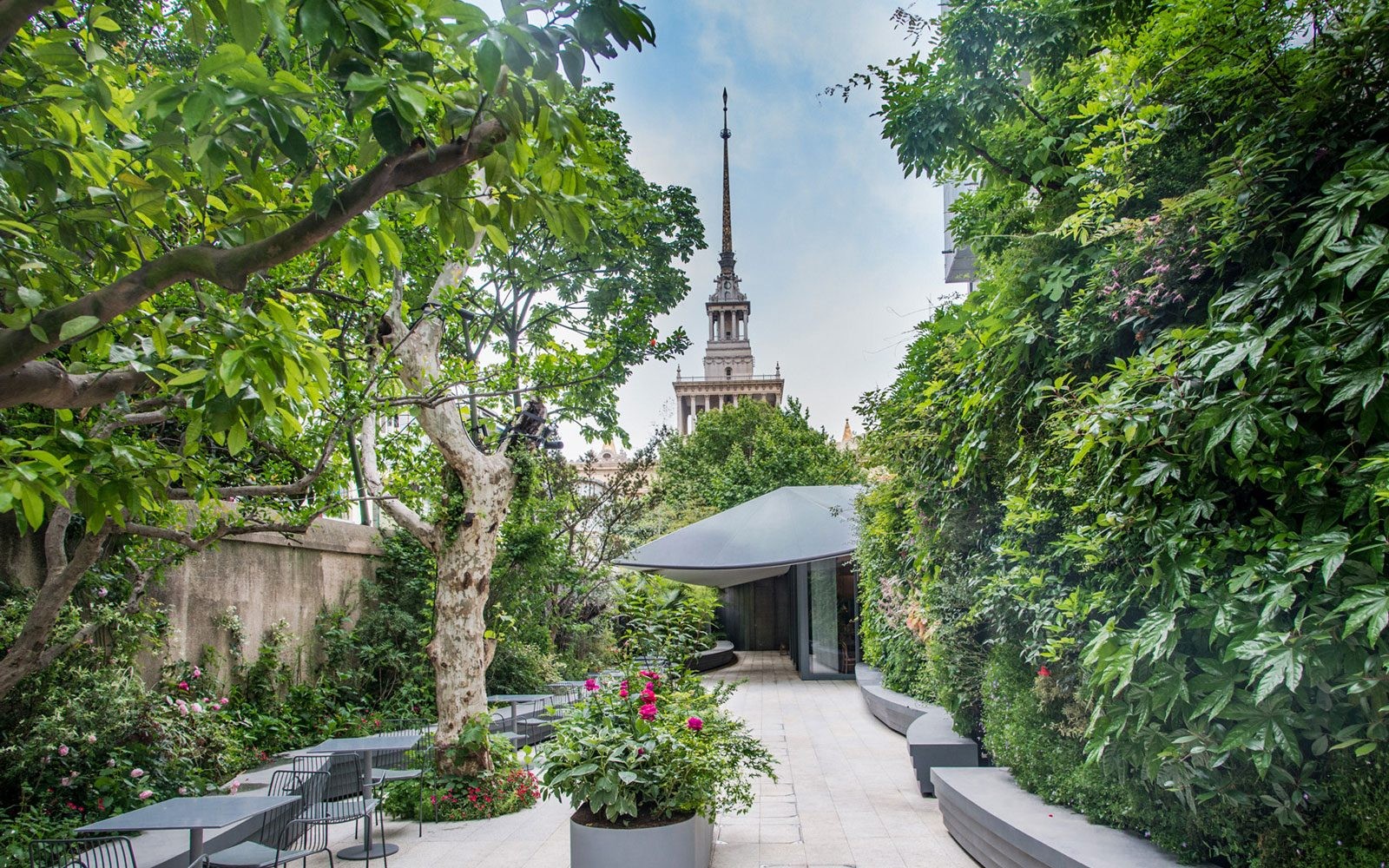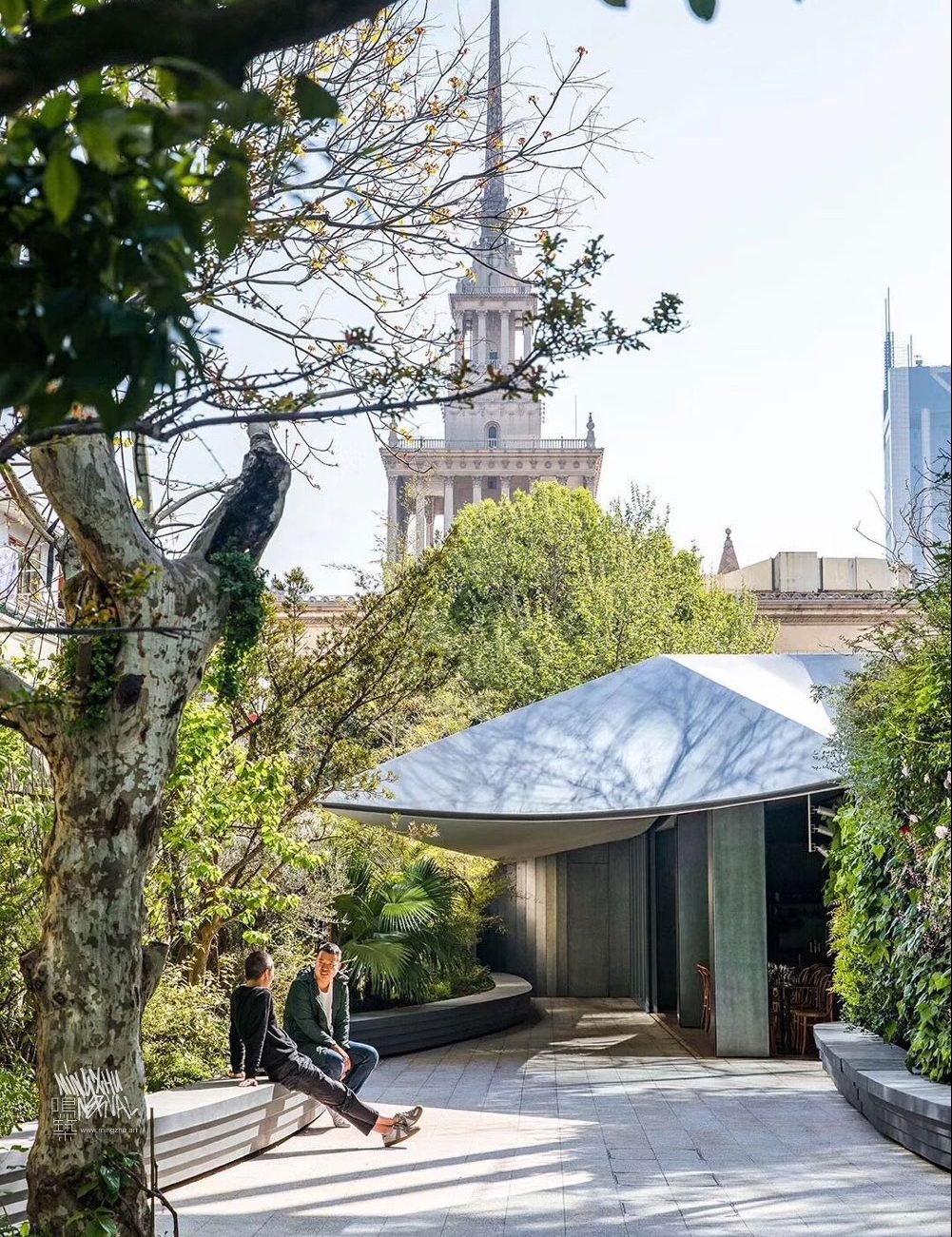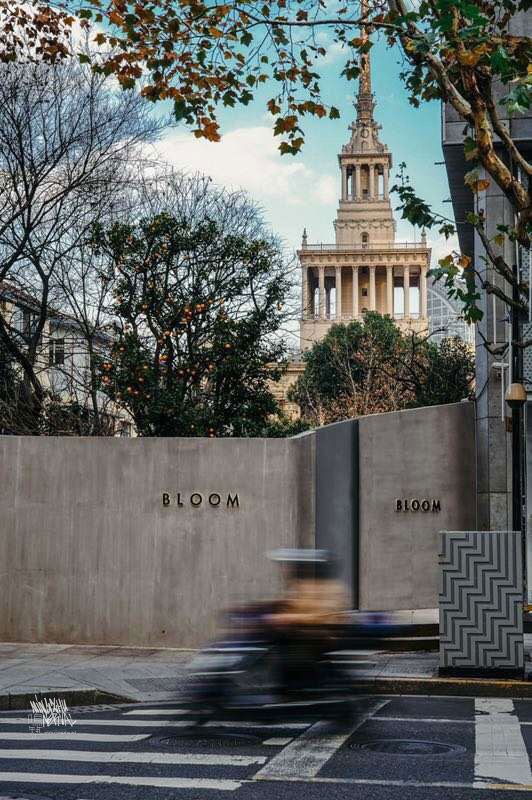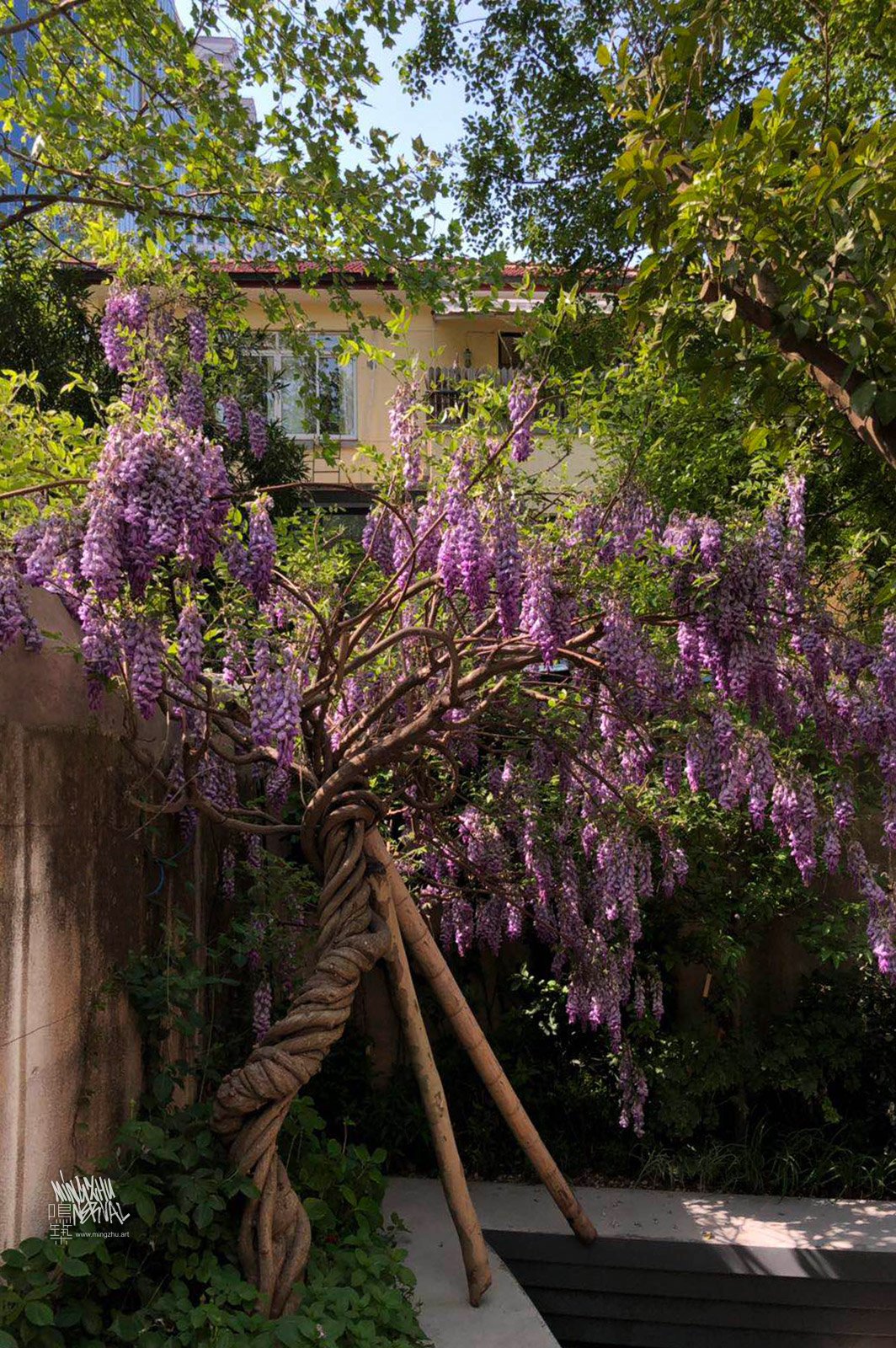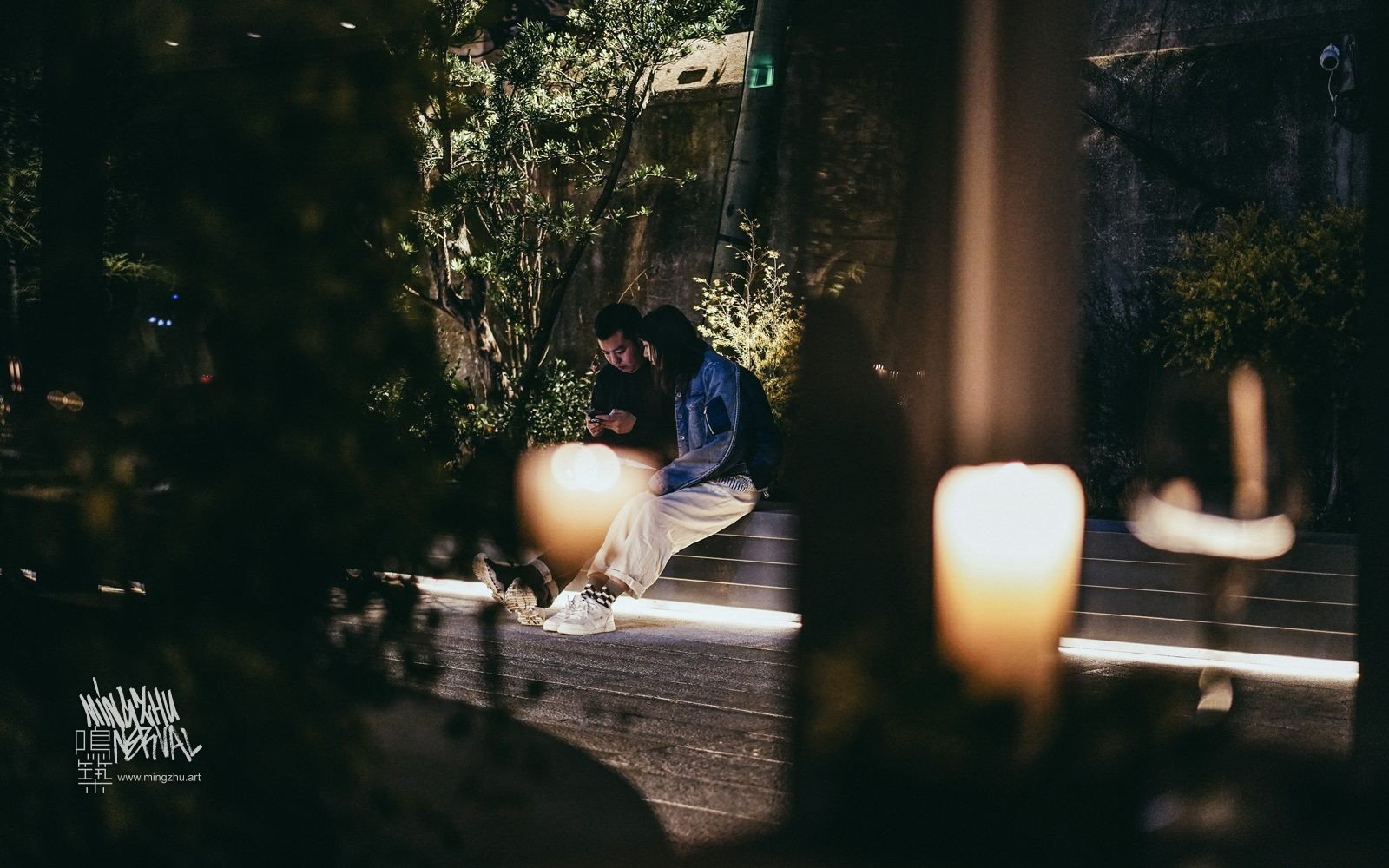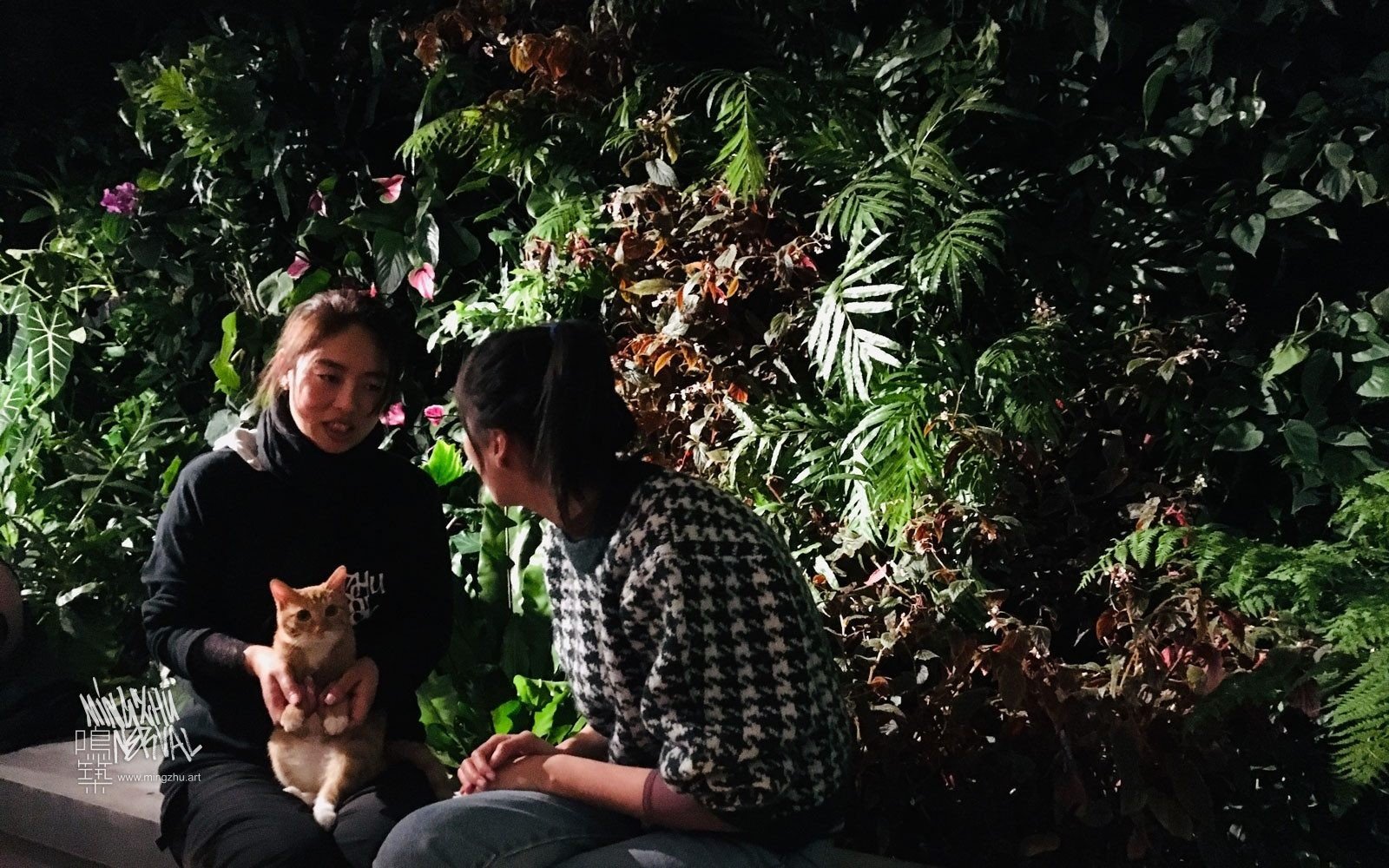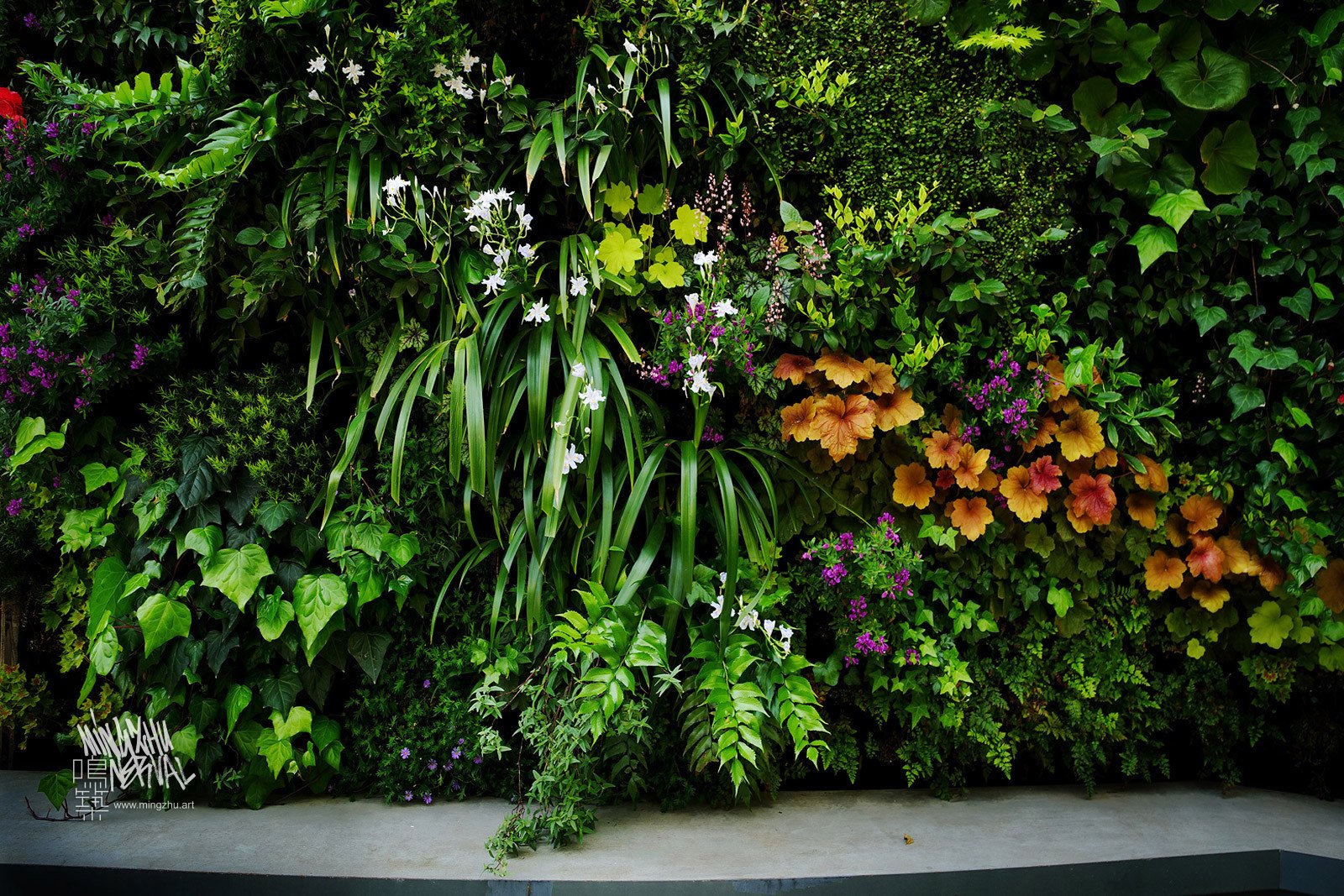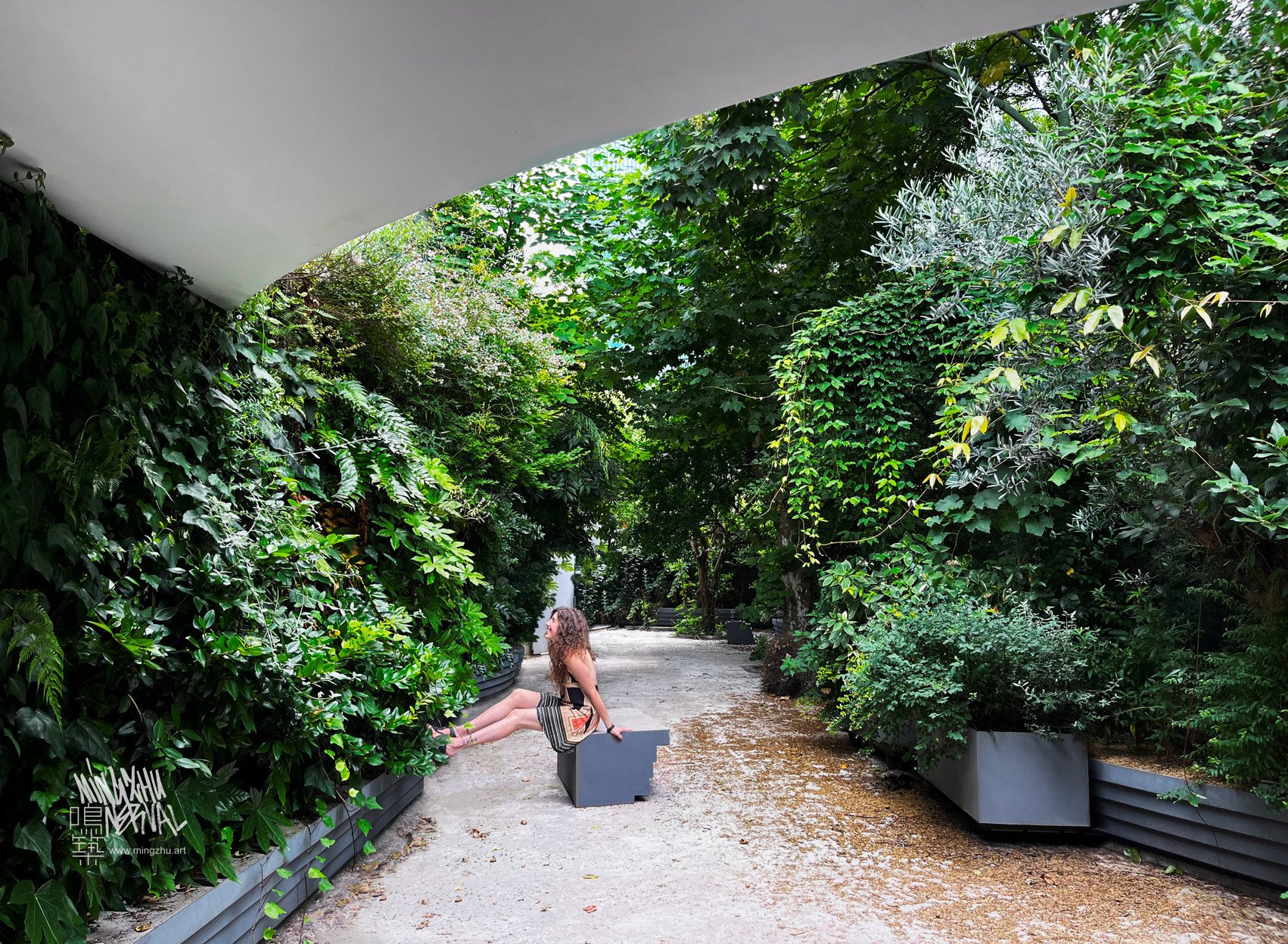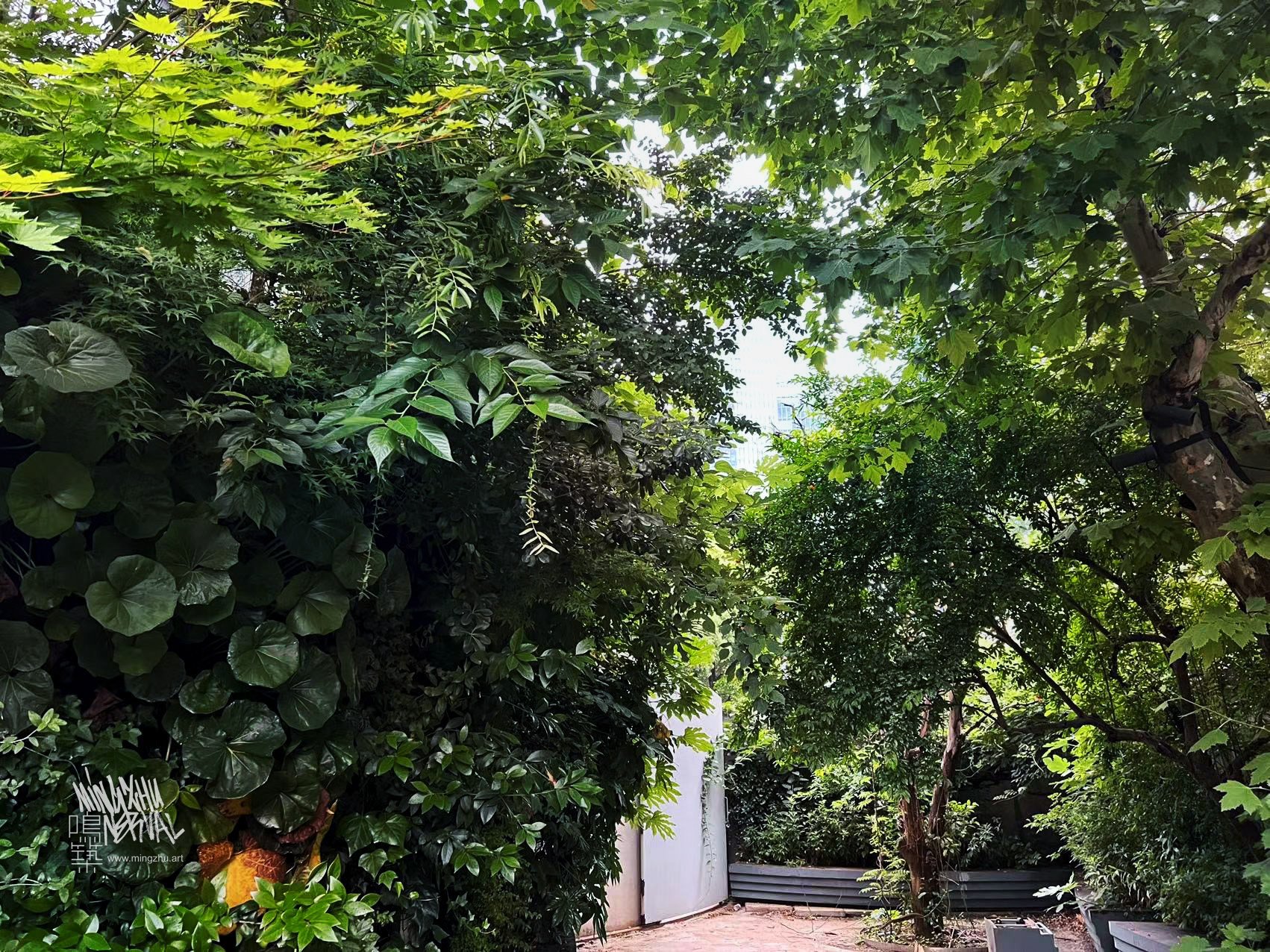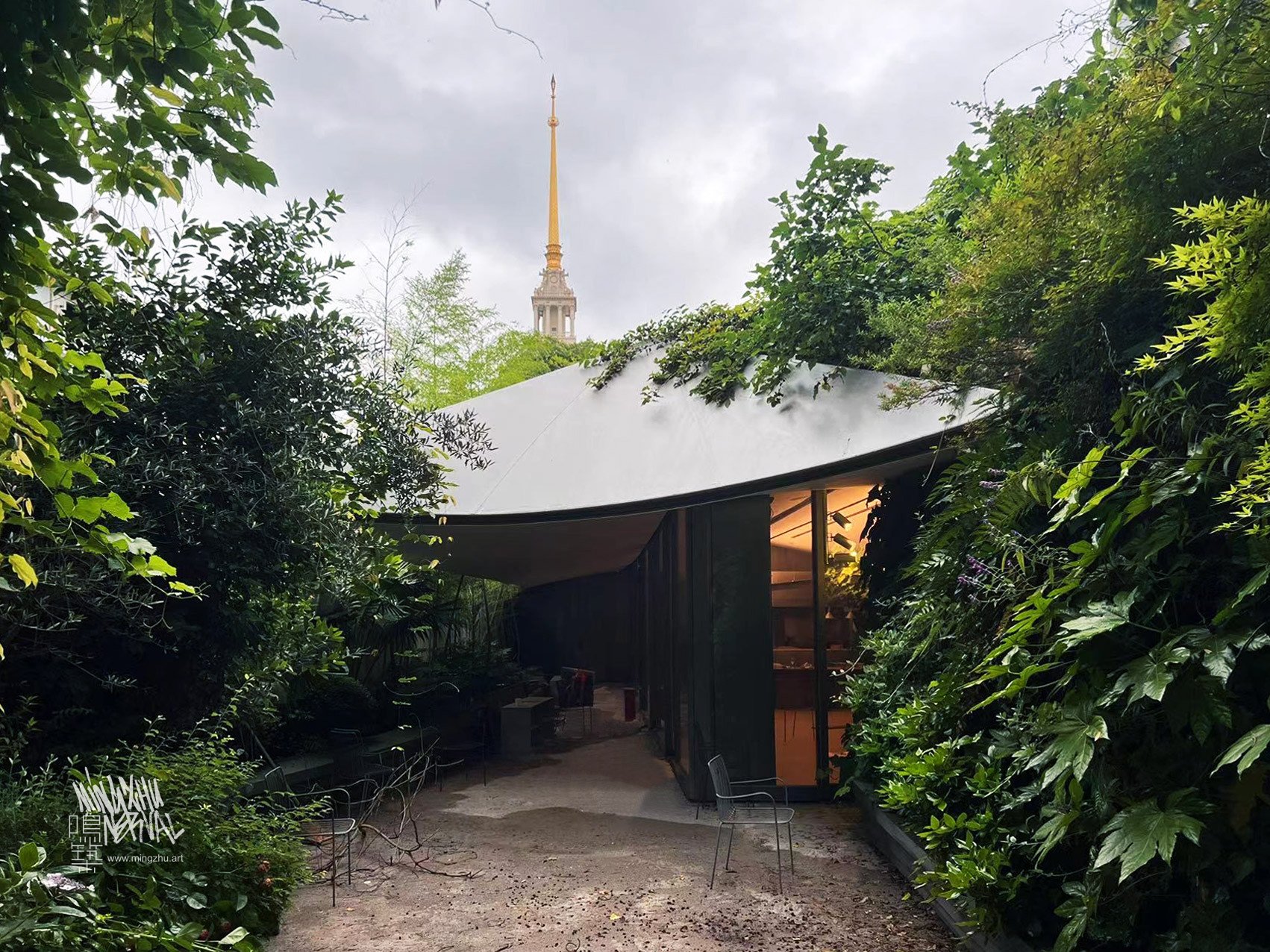 Together with Bloom restaurant's owners Kang and Tom, we imagined a restaurant in a garden. Seen from the street, the entrance is very discreet. But when one goes through the door, they enter into a blooming secret garden, immediately immersed in nothing but greenery and flowering vines overhead.
This vision follows the pace of plants growing—in two to three years, our design will fully reveal itself. Luckily, at the moment, it's beautiful already: you can enjoy an orange tree right from the entrance. During winter, it yields supple oranges; perfect timing, because right at Chinese New Year, oranges are a symbol of good luck and joy.
Look up and see a fig tree, rhododendrons and Chinese roses growing out of the wall; walking further, you'll spot a pomegranate tree, camellias, fuchsias…
Closer to the restaurant, where the roof is shaped like a pagoda, grows a beautifully, poetically-shaped Chinese pine tree (罗汉松 / Podocarpus macrophyllus)—just like the ones perched on rocky peaks, high on the Yellow Mountains or in Classical Chinese paintings. Next to it is a centuries-old olive tree. Together, these two trees represent both Chinese and European wisdom, aesthetics and what's important to us.
To finish the collection, we installed a large, 25-meter vertical garden inside the restaurant. Covered with vibrant plant life, have a look here.
Finally, gorgeous and savory herbs, along with other edible plants, are planted around the restaurant, which serve as ingredients for the well-designed cocktails and delicious dishes created by Bloom's world-class chefs.
When we conceived this project, we couldn't help but think of the story The Secret Garden, by Frances Hodgson Burnett –Because Bloom is also enclosed by tall walls and because we loved working in it so much… now that it is built, we like to think that we're hearing the voices of Mary, Colin, and Dickon playing in between the foliage!…
Come experience Bloom's secret garden for yourself, in Shanghai, Jing'An district, at the crossroads of Anyi and Tongren, in front of the Shangri La hotel.
Note: This garden is still maintained by our own teams. Therefore, we guarantee its perfect visual effect and quality. You're welcome to arrange a visit any time.