Bloom Garden Restaurant
Shanghai | 2018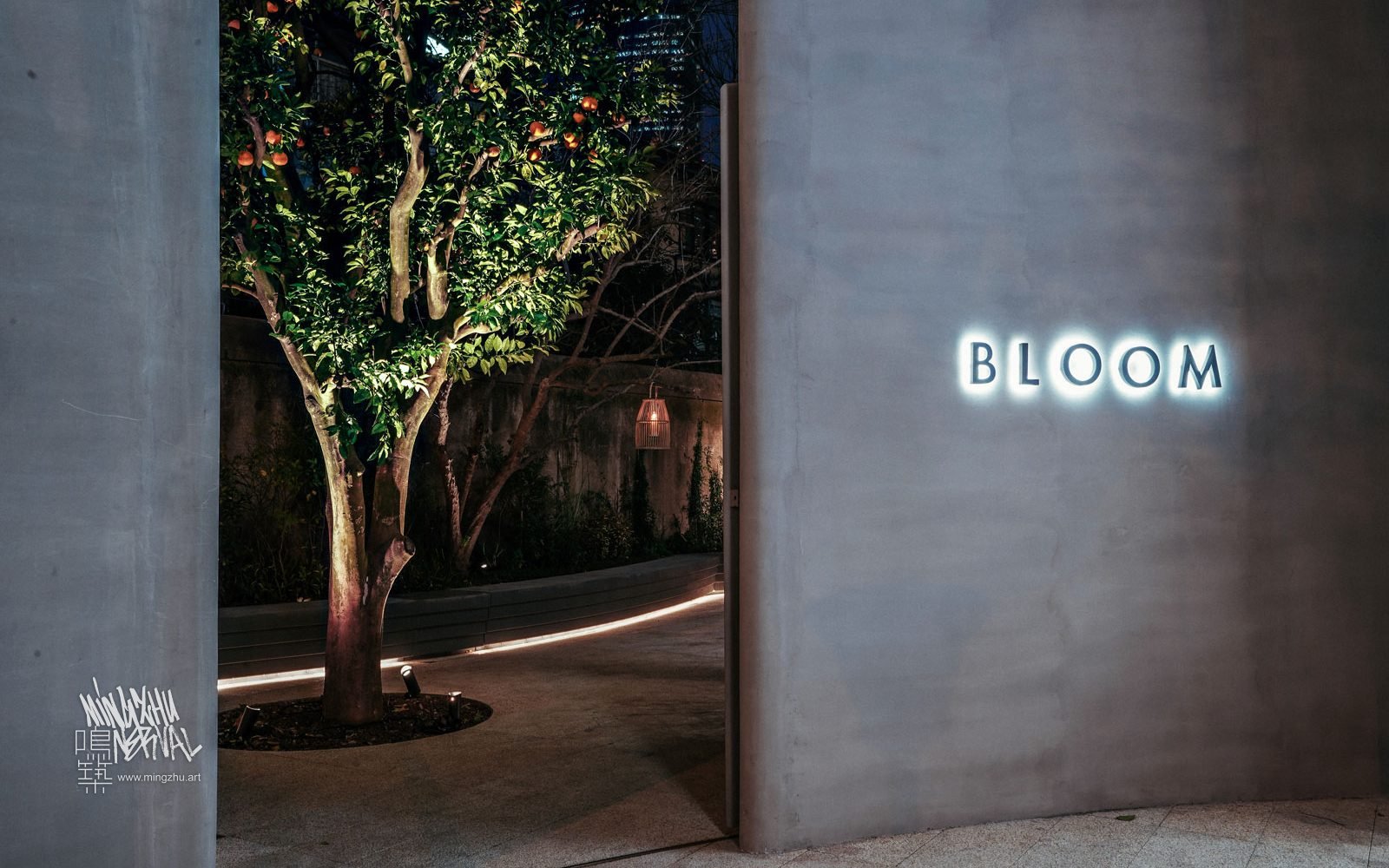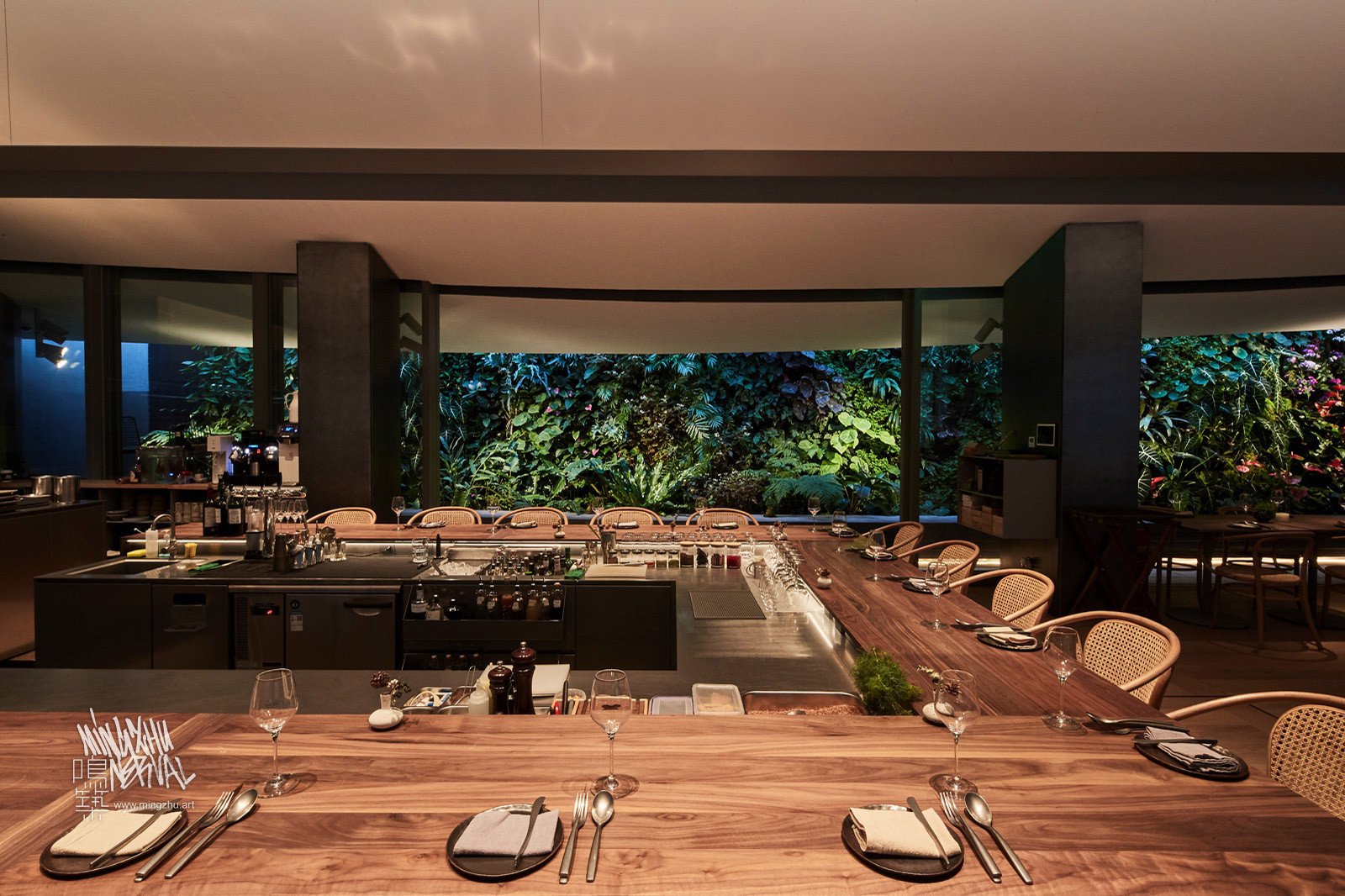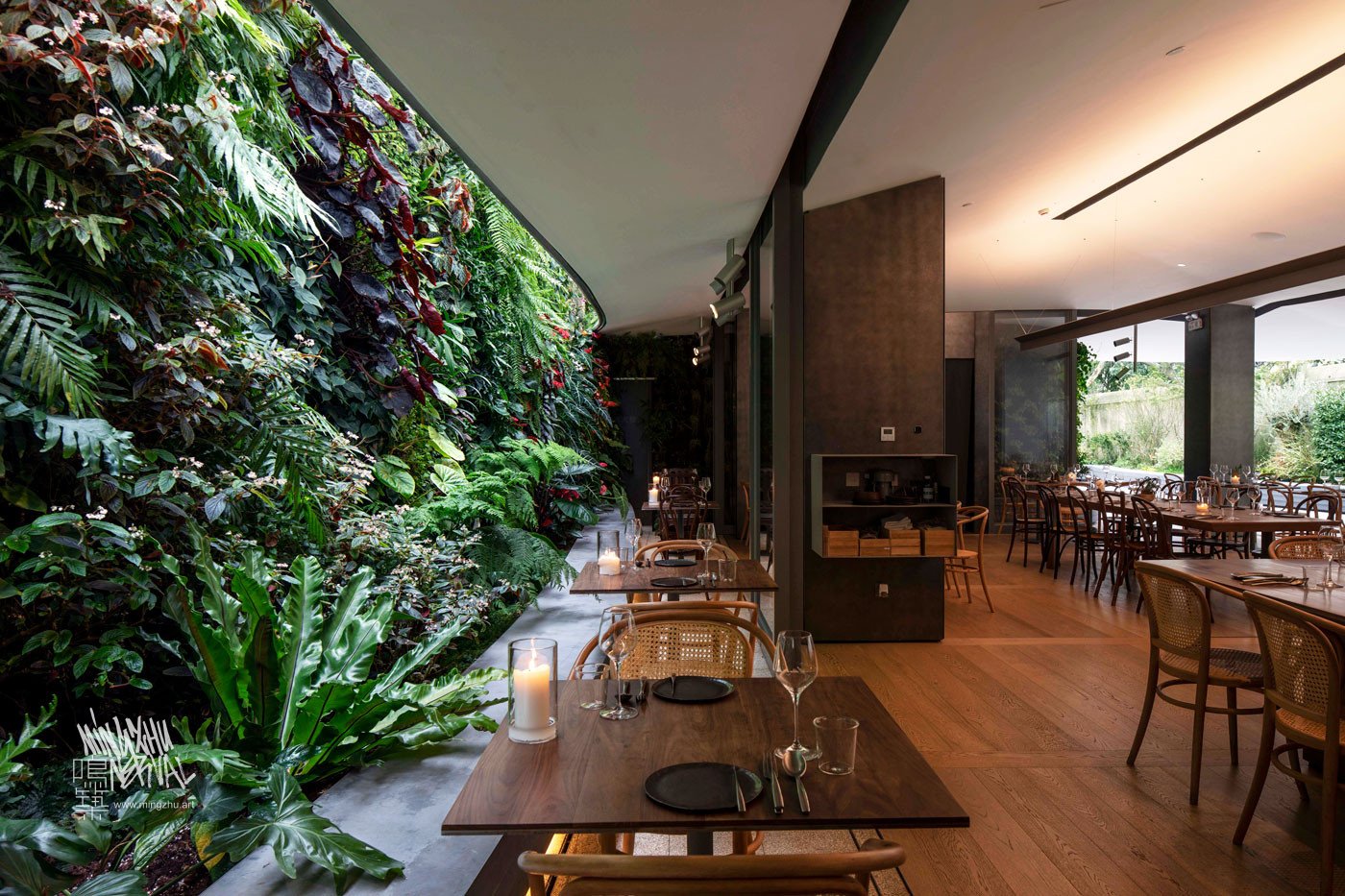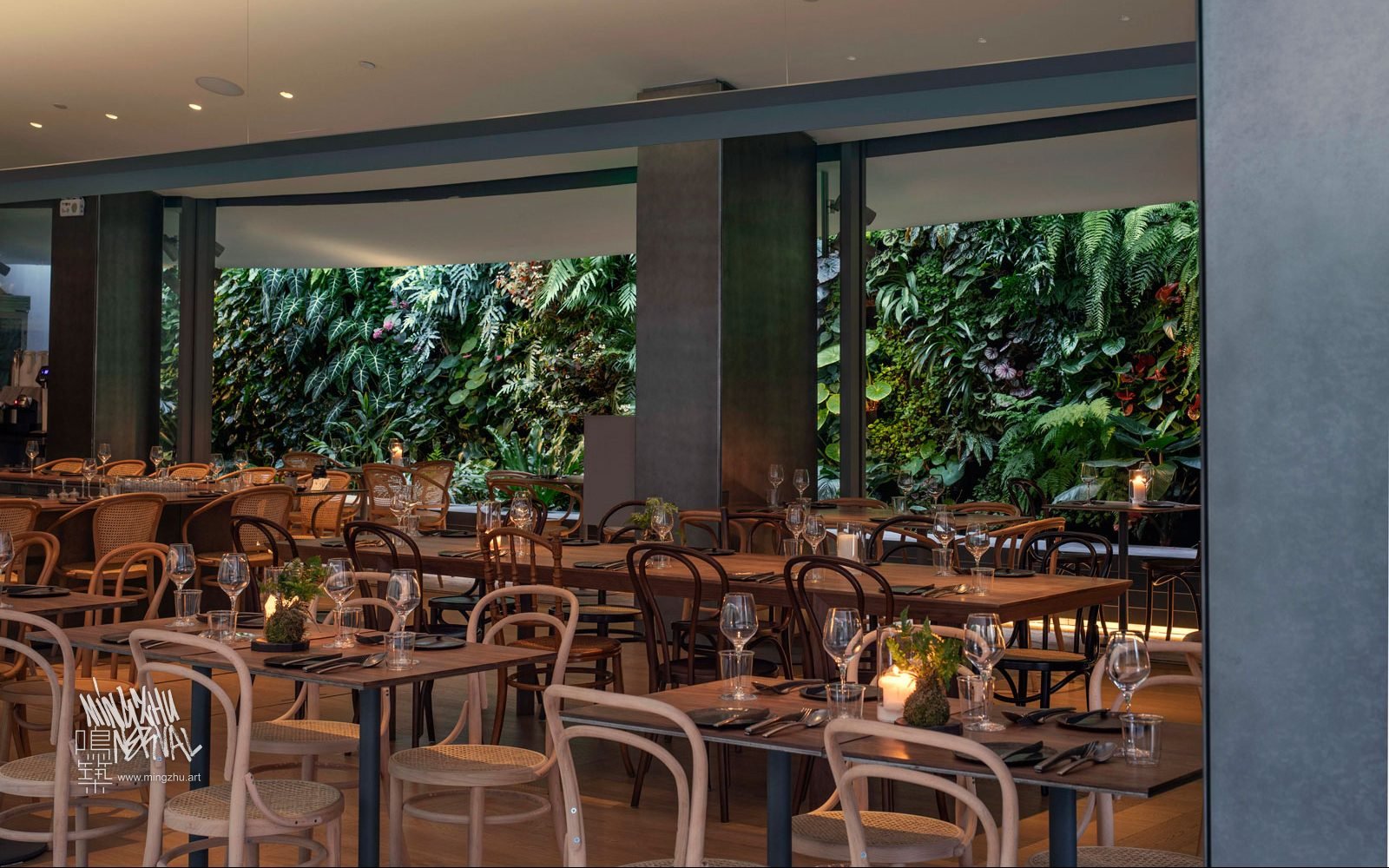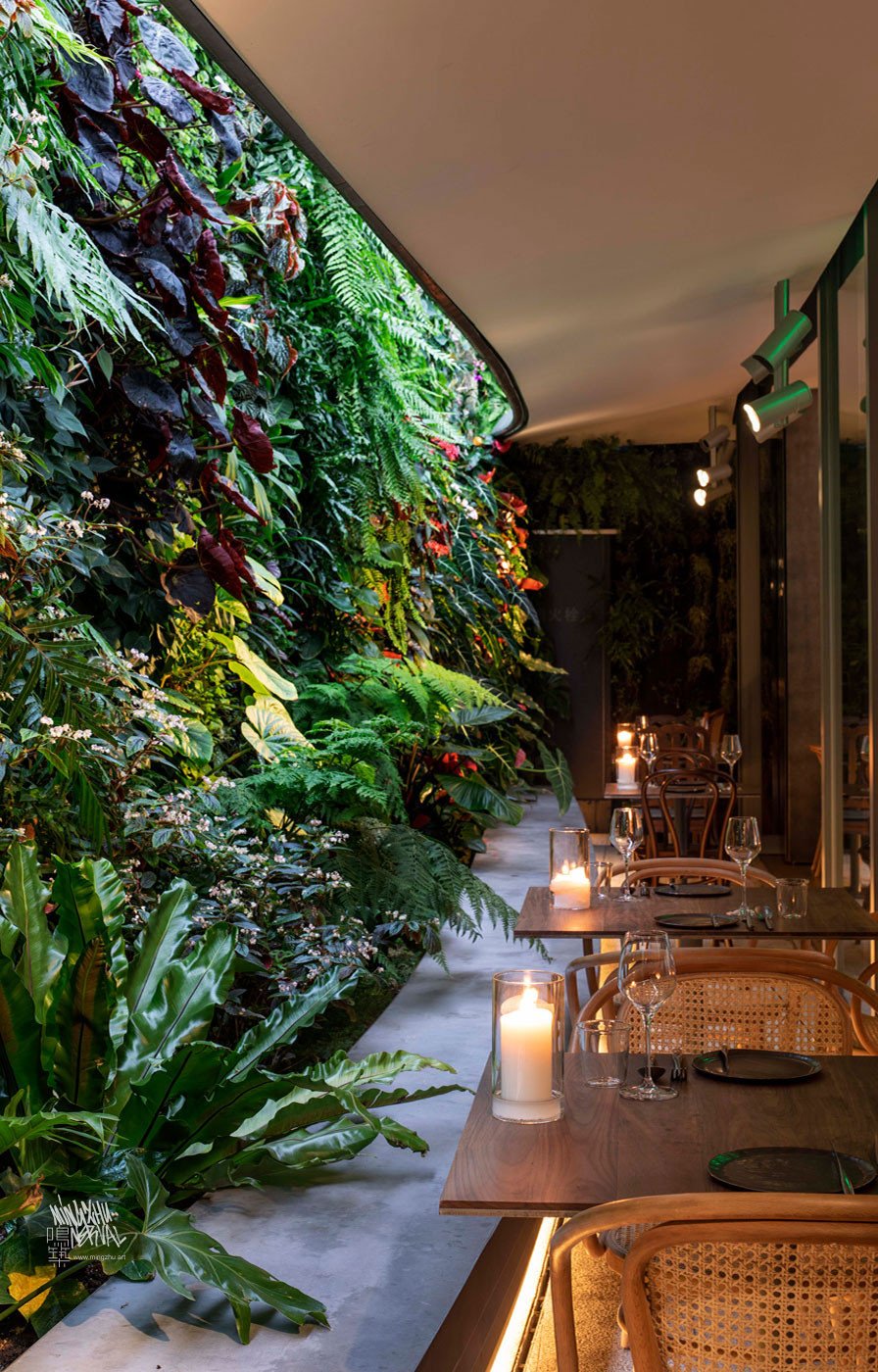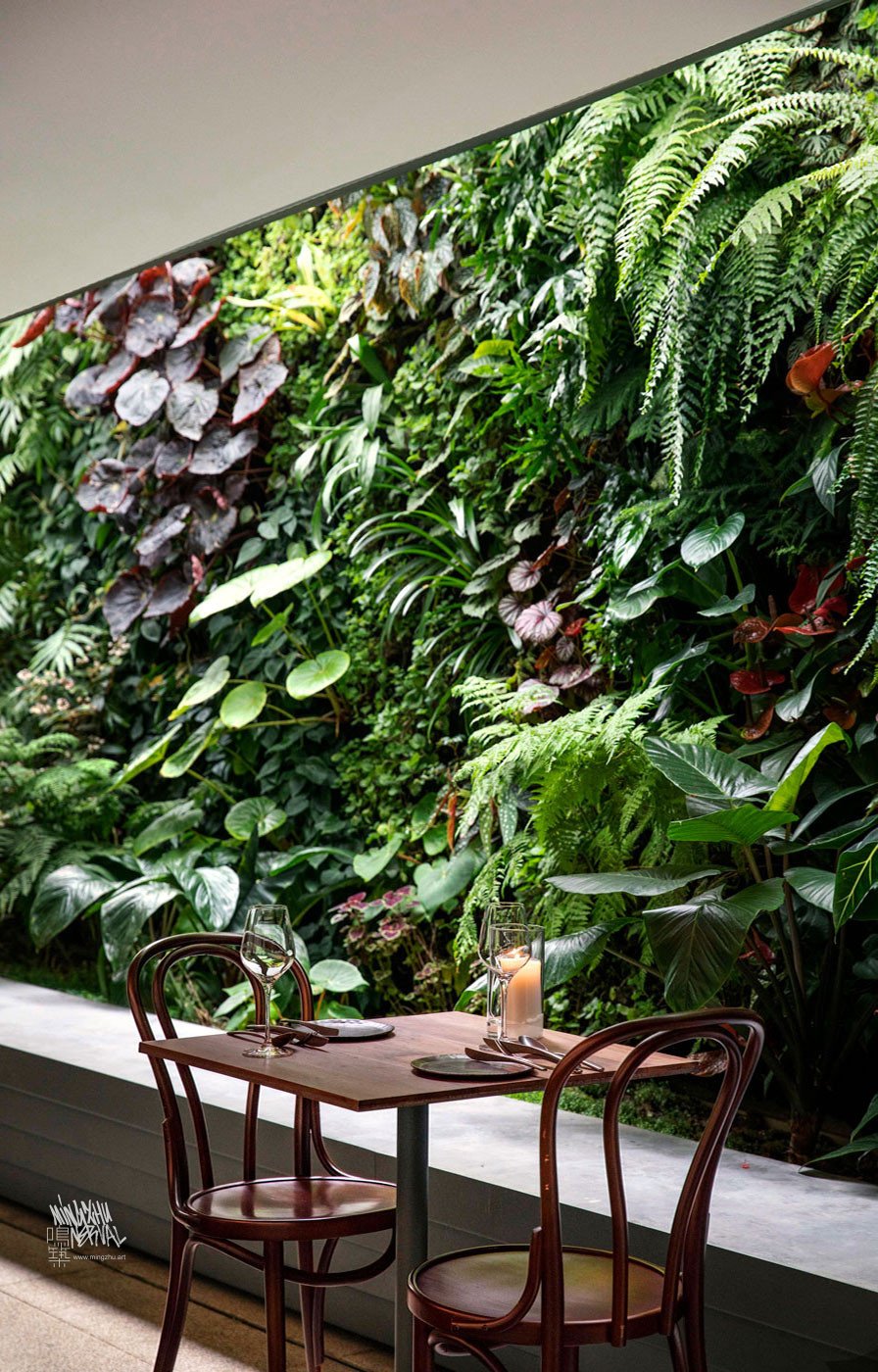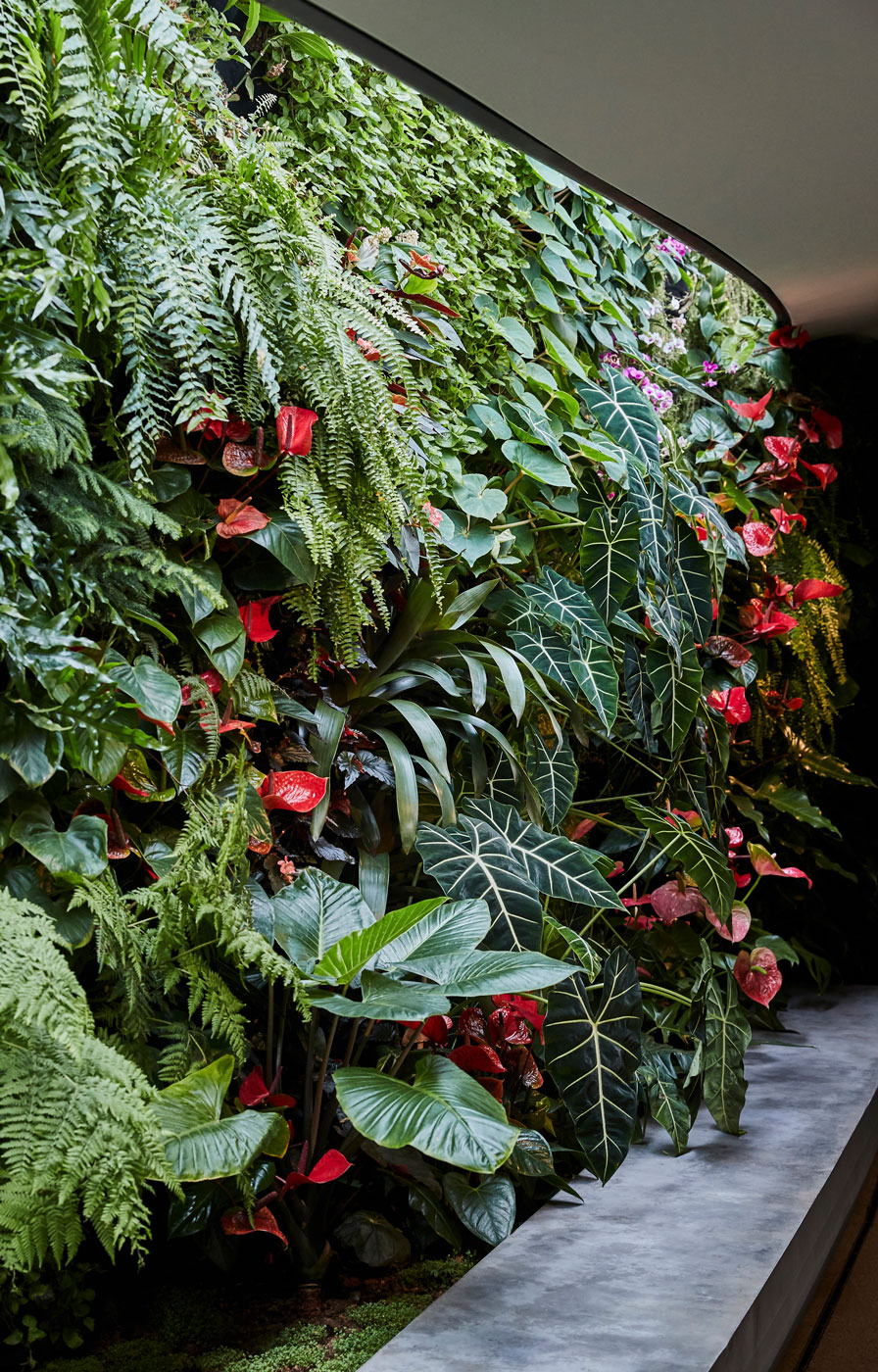 Together with Bloom restaurant's owners Kang and Tom, we imagined a restaurant in a garden. Seen from the street, the entrance is very discreet. But when one goes through the door, they enter into a blooming secret garden, immediately immersed in nothing but greenery and flowering vines overhead.
At the end of the garden full of beautiful trees you can enter the restaurant, where the roof is shaped like a pagoda. We installed a large, 25-meter vertical garden inside the restaurant. Covered with vibrant plant life, the wall displays hundreds of tropical plants, including some of the rarest plants in China, mixed with distant cousins from the four corners of the world. Plant lovers experience a botanical feast for the eyes with some of the most stunning, luxurious foliage. Check the variegated Grammatophyllum citrinum orchid 😉
Finally, gorgeous and savory herbs, along with other edible plants, are planted around the restaurant, which serve as ingredients for the well-designed cocktails and delicious dishes created by Bloom's world-class chefs.
Come experience Bloom's restaurant and secret garden for yourself, in Shanghai Jing'An district, at the crossroads of Anyi and Tongren, in front of the Shangri La hotel.
Note: This garden is still maintained by our own teams. Therefore, we guarantee its perfect visual effect and quality. You're welcome to arrange a visit any time.