Living for Excellence
We focus on reaching excellence. We can and do meet and deliver according to the highest standards of our clients; in turn, we hold them to the same high requirements. We realise designs and projects which others usually think impossible.
Our project experiences range from as small as compact workplaces and study rooms, to as big as corporate headquarters, embassies, hospitality, and public projects, with multi-million dollar commissions. From concept to completion, our process is as follows: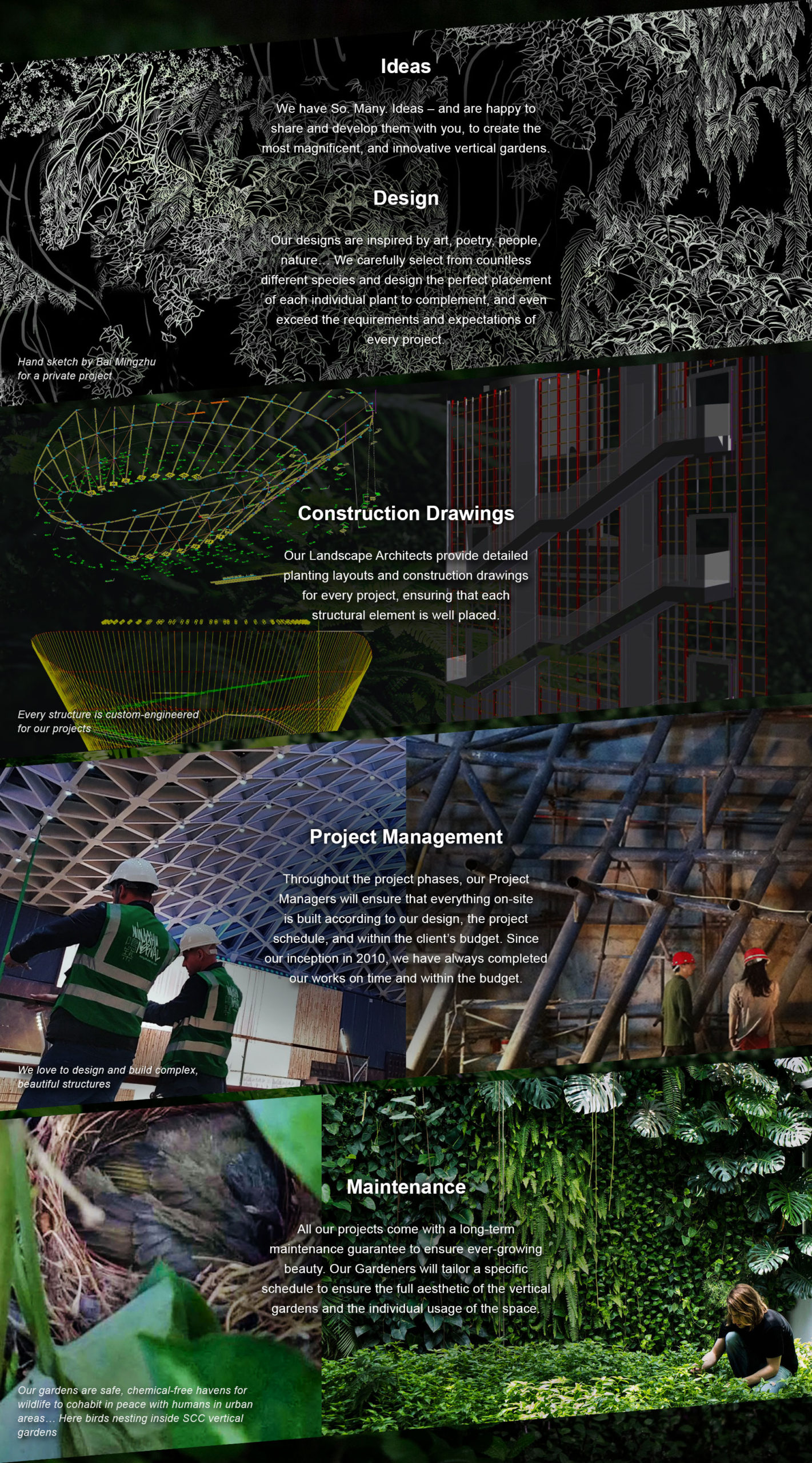 Botanical diversity and conservation
Each year, we enrich our botanical collection by creating unique hybrids, and sourcing seeds from across China and the world. If you want to share or are searching for some rare plant species, particularly native to China, please contact us.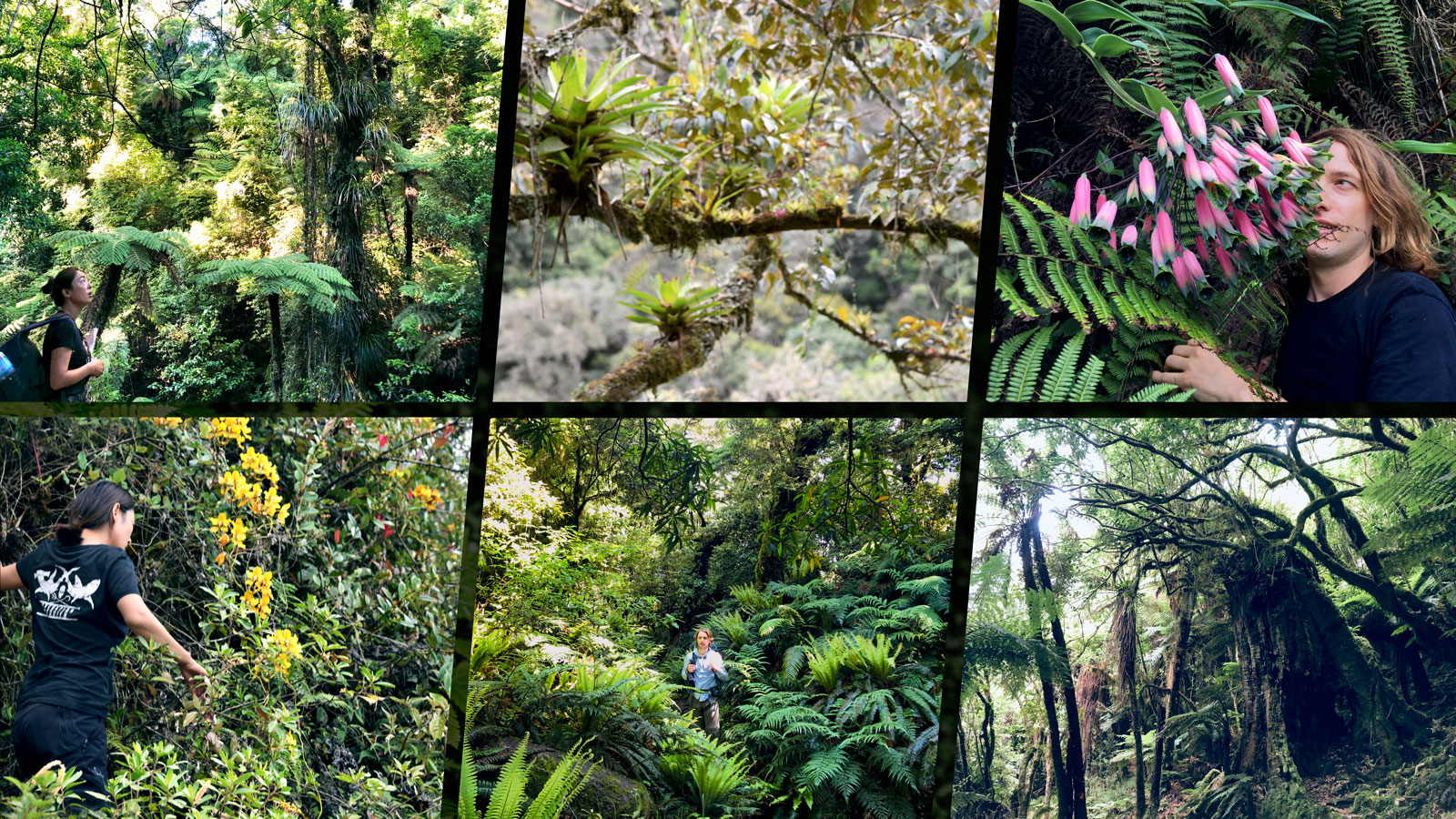 Greenhouse Nurseries
We had always dreamed of building our own greenhouse nursery to grow all kinds of plants and sustain our thirst for always more innovative vertical garden designs.
It might sound unrealistic in the beginning, but we followed our instincts and thought that we can always start from ourselves. Today, we have two greenhouse nurseries in China and France, with a total of approximately 20,000 square meters and 2,000 different species of plants. Hundreds of thousands of plants are prepared and coordinated with the dynamic design process for our vertical gardens.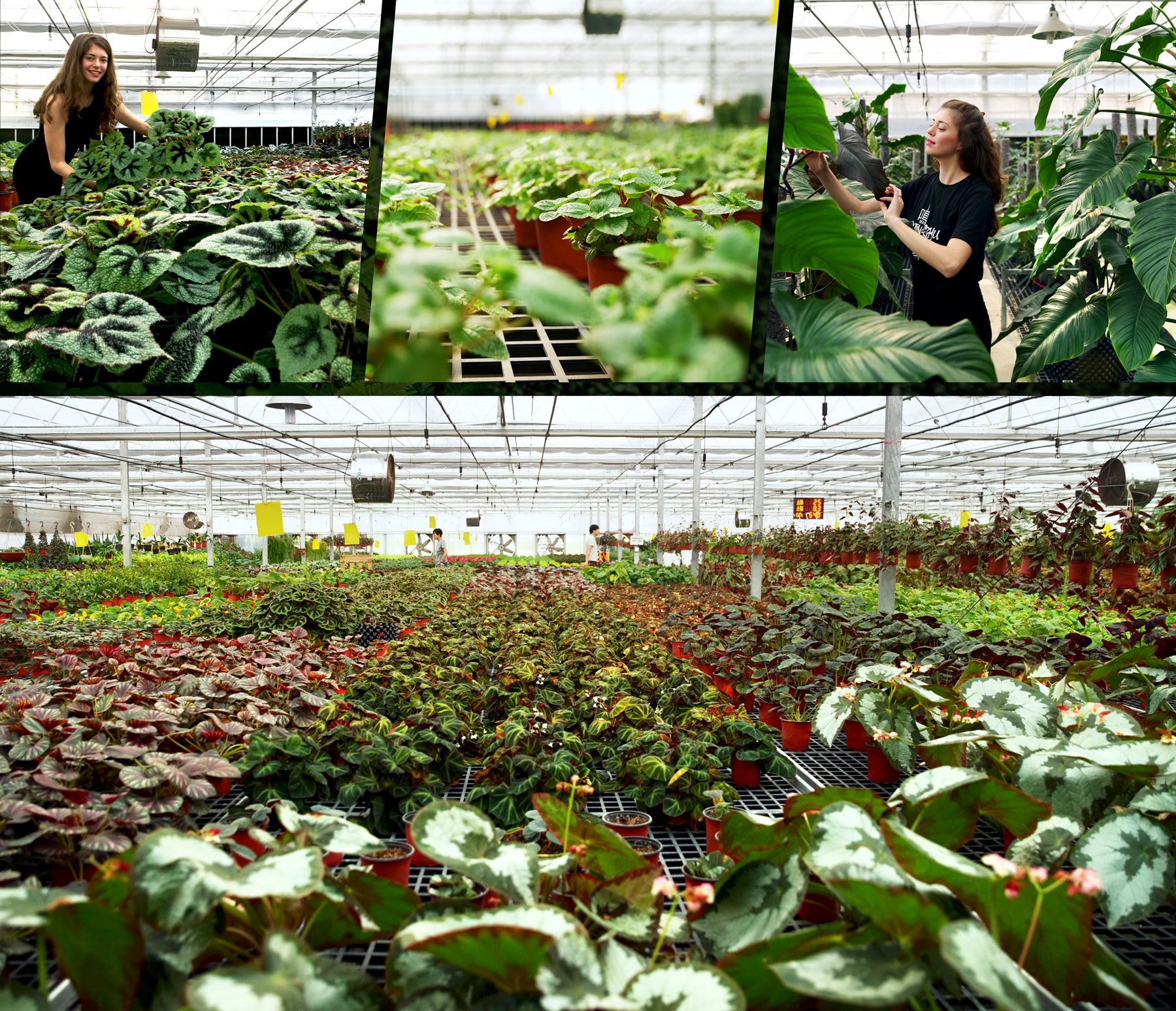 Growing to Perfection
We are both designers and expert gardeners, who understand the beauty of a healthy plant. We love working with delicate, rare and complex plant species that require a specific knowledge and tender care.
We are growing the Begonia ferox, the "punk" plant at the record studio of a famous Chinese rocker in Shanghai, Cyathea and Dicksonia tree ferns at the Australian Embassy in Beijing, and a myriad of orchids at MGM Cotai Nature's Art installation in Macao, including Paphiopedilum micranthum, Grammatophyllum speciosum, Cyrtochilum macranthum, amount many other amazing species.