Welcome to Our World!
We at Mingzhu Nerval dream of beautiful nature surrounding us every day, while realising live-plant installations. Then, we carefully maintain our gardens to show how sumptuous they grow over time.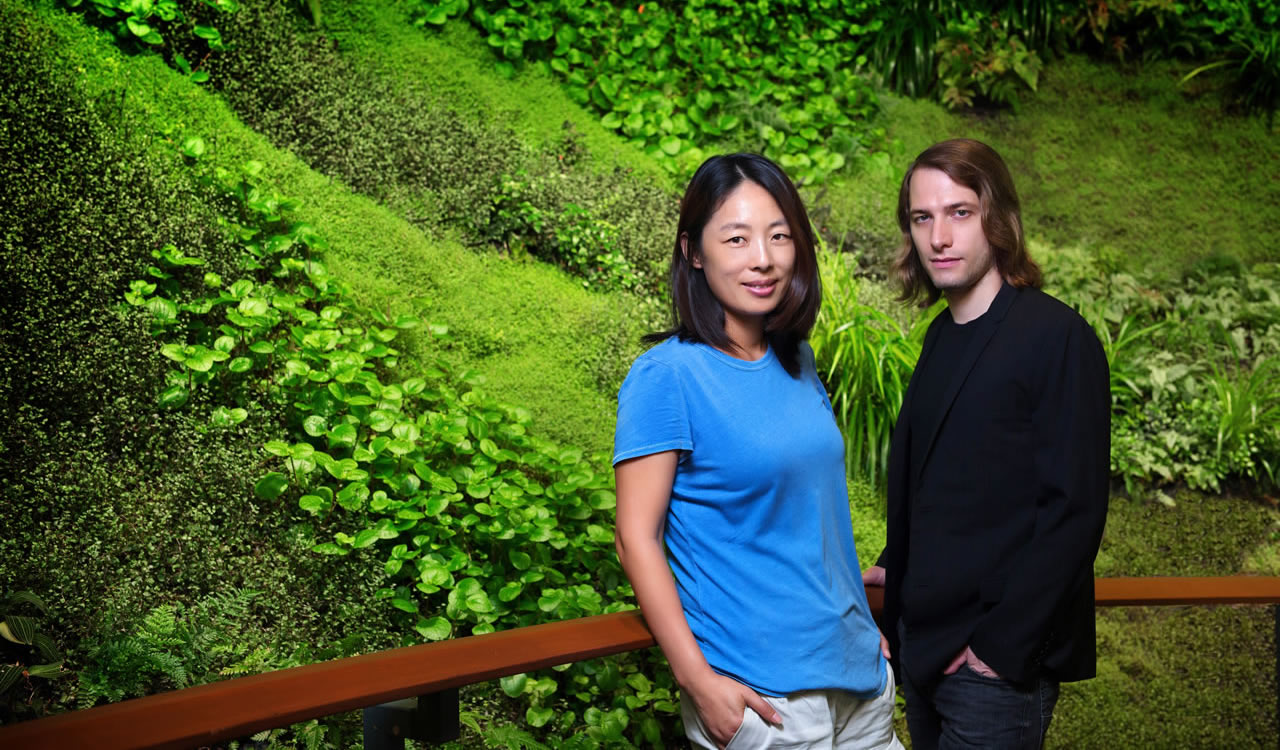 What's in a name?
'Mingzhu' (鳴築) in Chinese means 'birds singing through architecture/the city' – this is our dream, and our daily work is to make it true. Mingzhu is also the name (though with different characters) of Bai Mingzhu (白明竹; China), who co-founded the company with Antoine Blancher-Nerval (France) in 2010 in Shanghai.
With backgrounds in fine art, fashion design, and agricultural engineering, Bai & Nerval marry the precision in design and construction with an intimate knowledge of ecosystems and plant care.
Our Work
We want to work with dreamers and lovers of beauty; the higher your requirements the more we want to work with you.
The scope of our work includes the design, construction and maintenance of vertical living walls and artful, luxury gardens for public, corporate or residential environments.
Inspirations
Many things inspire us every day, and yet we feel that the source of our creativity can be expressed in one single verse:
明 朝 散 髮 弄 扁 舟
To us, this means 'the answer is in beauty, and nature is beauty'.
Experiencing the works of Friedensreich Hundertwasser was the catalyst for creating our company. The Austrian artist and architect showed us that it was possible to link nature, cities and art.
Ideas or projects, big or small, if you dream in green, we would love to hear from you!