Welcome to Our World!
Mingzhu Nerval is a world-class art & engineering studio with offices in Shanghai, Paris and London. We are dedicated to conceiving vertical living greenery walls and artful, luxury gardens worldwide.
Our Company
Mingzhu Nerval was founded in 2010 by Mingzhu Bai, a fashion designer from China, and Antoine Nerval, an agricultural engineer from France—both previously educated in fine arts. We have since expanded globally and are joined by a multi-talented team with a range of expertise from botanical horticulture, to landscape architecture to structural engineering. Our team strives to create the most beautiful, ressource-efficient vertical gardens in the world, with ever-expanding biodiversity and innovation.
Mingzhu Nerval has been working with and recommended by architects like Zaha Hadid, SWA, KPF, and contracted by clients like Apple, MGM, Google, for high-profile projects, including multi-million-dollar commissions on three continents.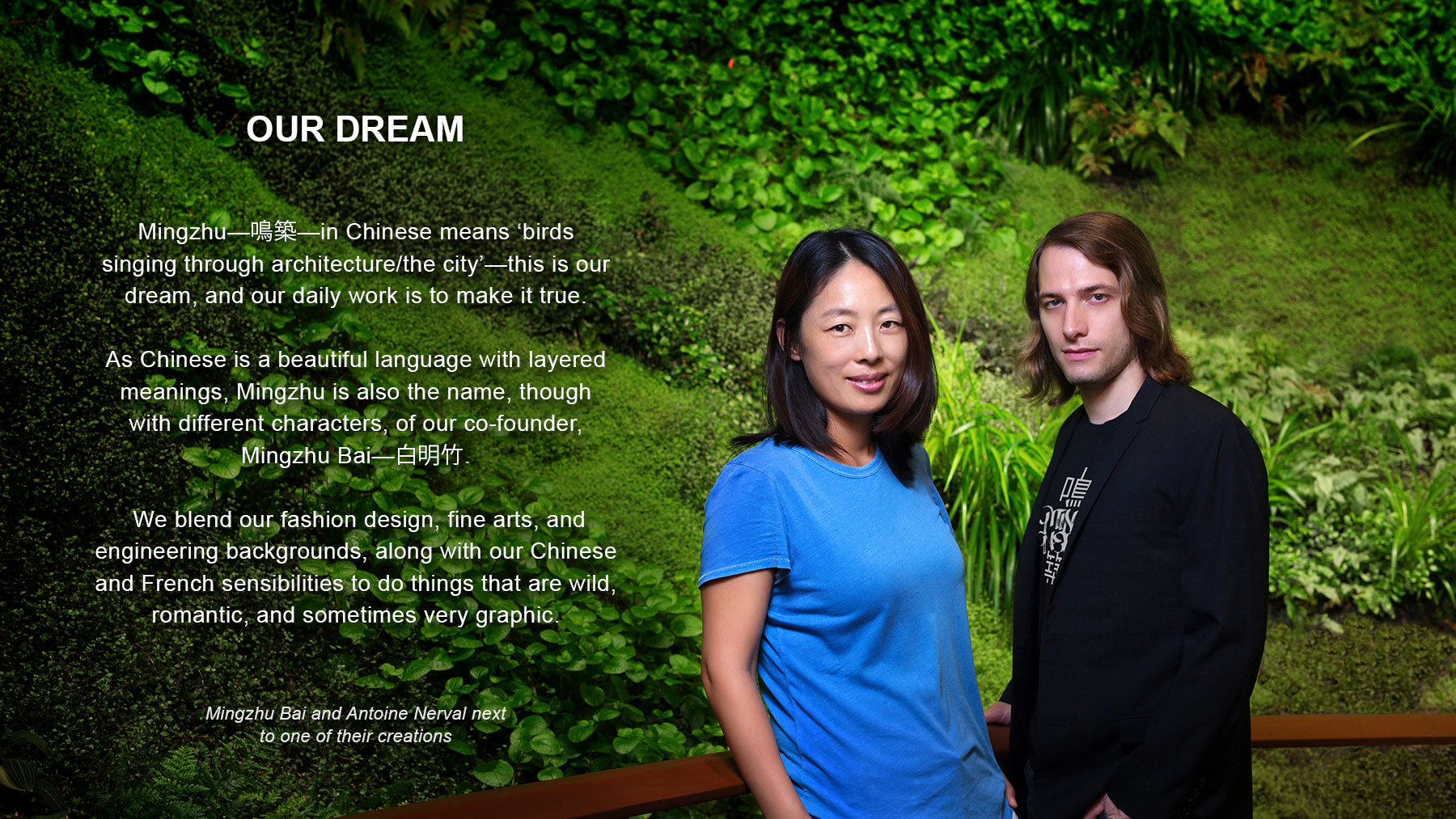 Our Inspirations
Many things inspire us every day, and yet we feel that the source of our creativity can be expressed in one single verse:
萬事不關心,
明朝散發弄扁舟
To us, this means 'the answer is in beauty, and nature is beauty'.
Experiencing the works of Friedensreich Hundertwasser was the catalyst for creating our company. The Austrian artist and architect showed us it's possible to link nature, cities and art: conceiving nature as part of buildings, or buildings as part of nature. Another important foundation of our aesthetics is graffiti art: painting walls! Fashion design is a third source of inspiration, as the way we build our gardens is just like constructing an Haute Couture garment.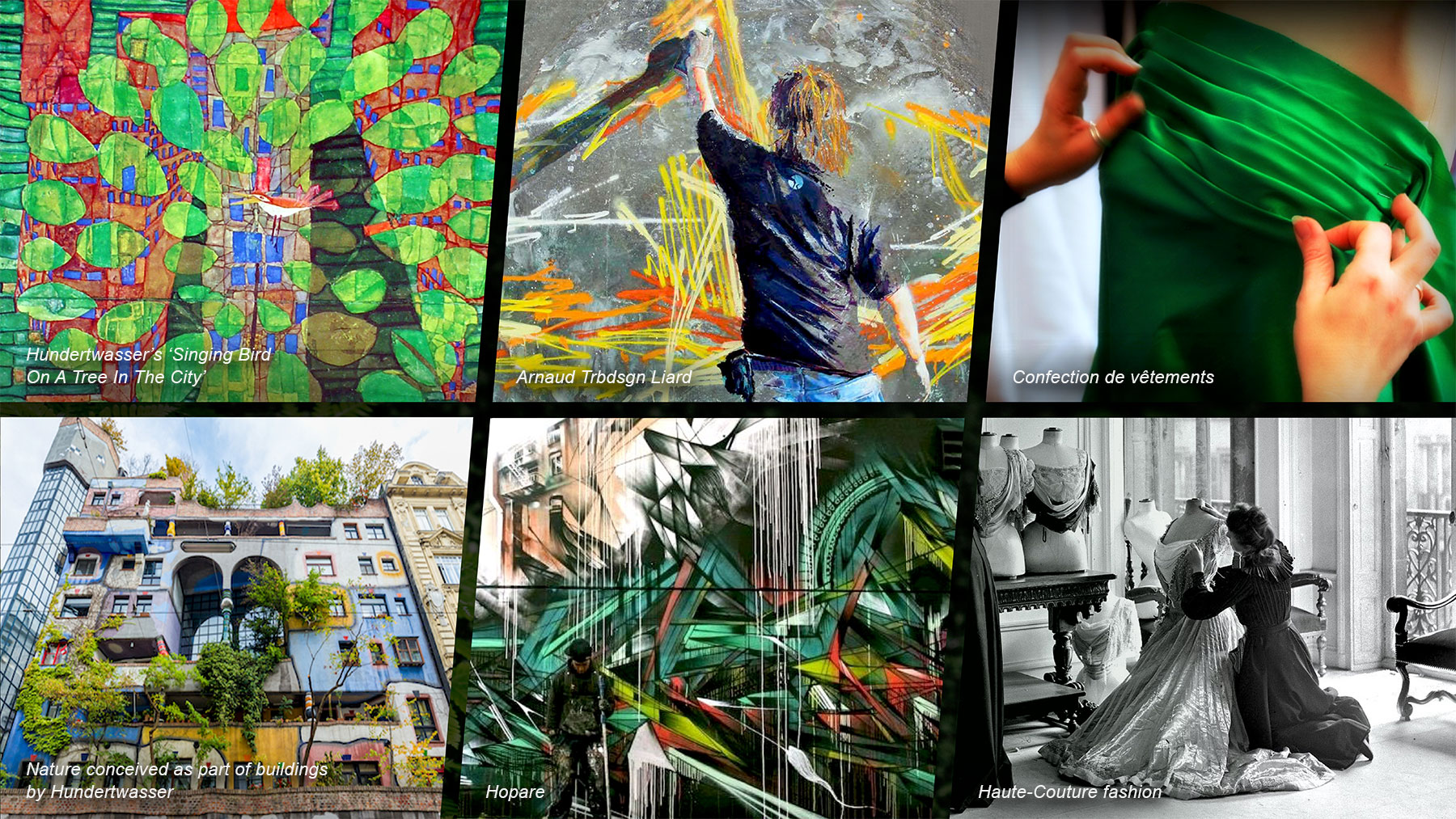 Our Offer
The scope of our work includes the design, construction and maintenance of vertical living walls and artful, luxury gardens for public, corporate or residential environments.
Our Approach
As Agricultural Engineers, we conceive gardens as resource-efficient ecosystems. As Designers/Artists, we build gardens plant by plant, just like sewing a tapestry—designed and tailor-made to our clients' wishes. And as elite Gardeners, we love to work with delicate, rare and complex plants, and take care of our gardens to show how sumptuous they become over time.
Dream in Green
Ideas or projects, big or small, if you dream in green, we would love to hear from you! We work wherever our clients are, wherever the architects and artists we collaborate with are, where our projects take us, and on plant-hunting trips worldwide. So far, we've completed gardens all over mainland China, in Hong Kong, Macao, Taiwan, California, and France. Dreamers and lovers of beauty…the higher your requirements, the more we're interested in working with you.