Dentsu Aegis
Shanghai | 2016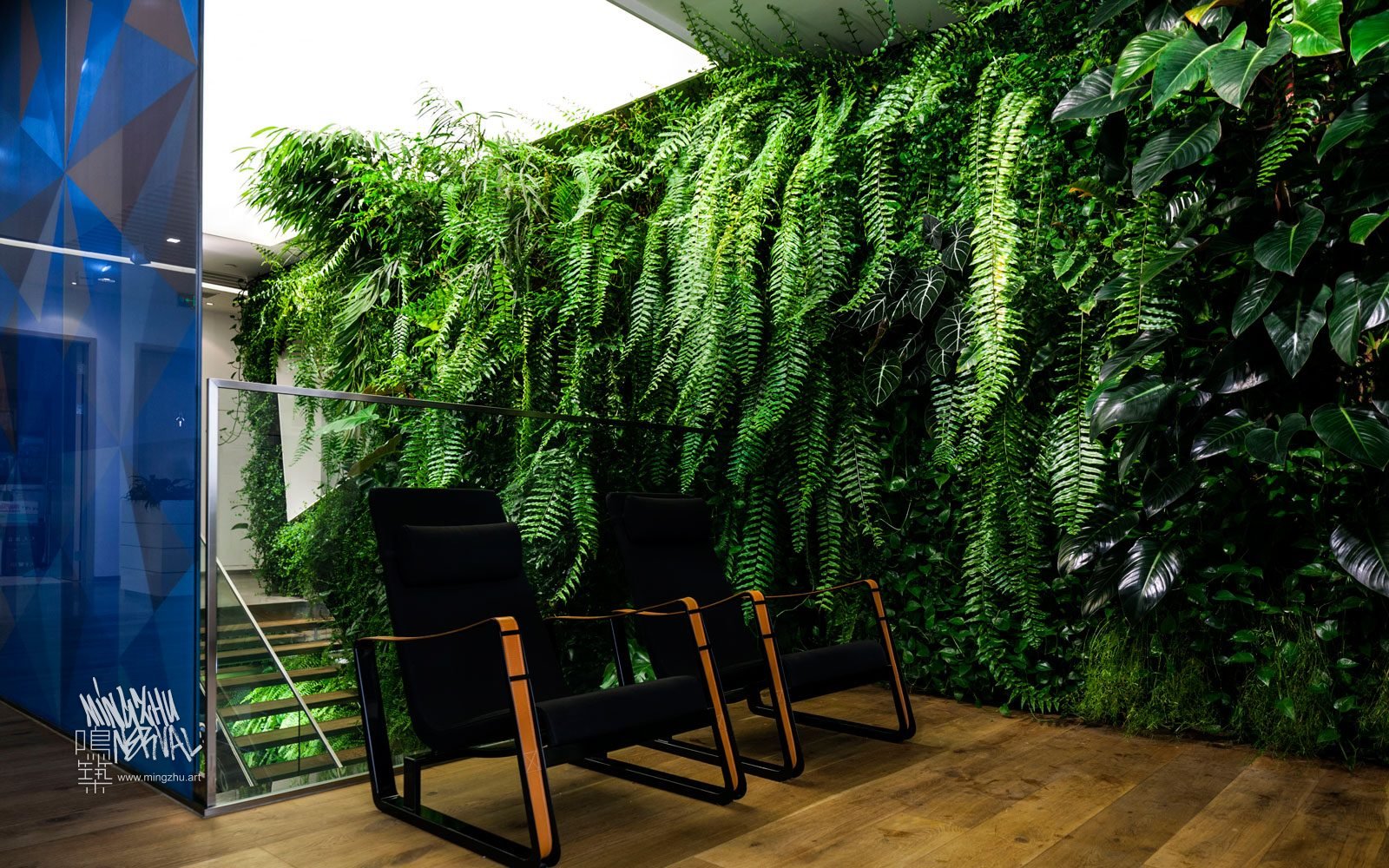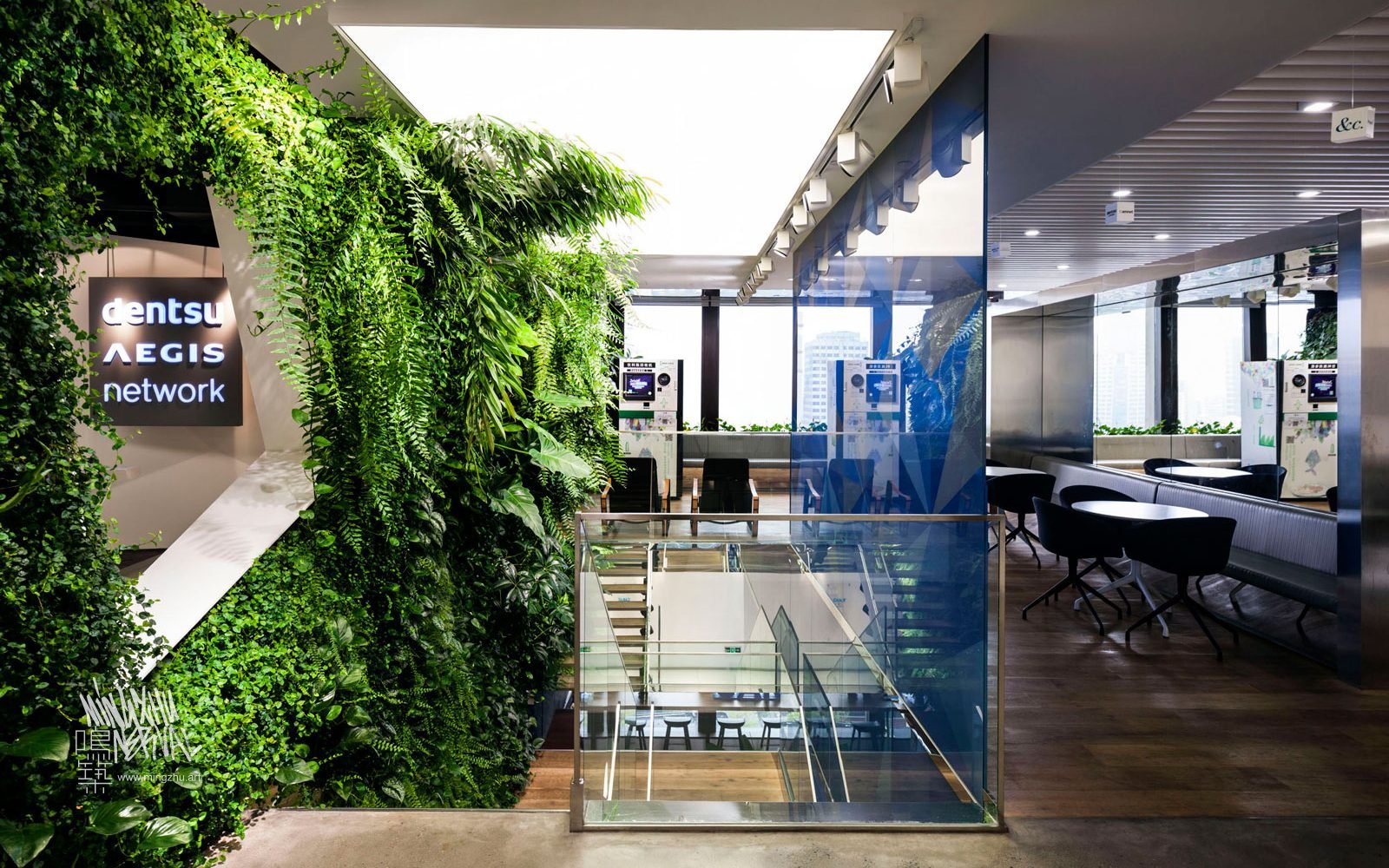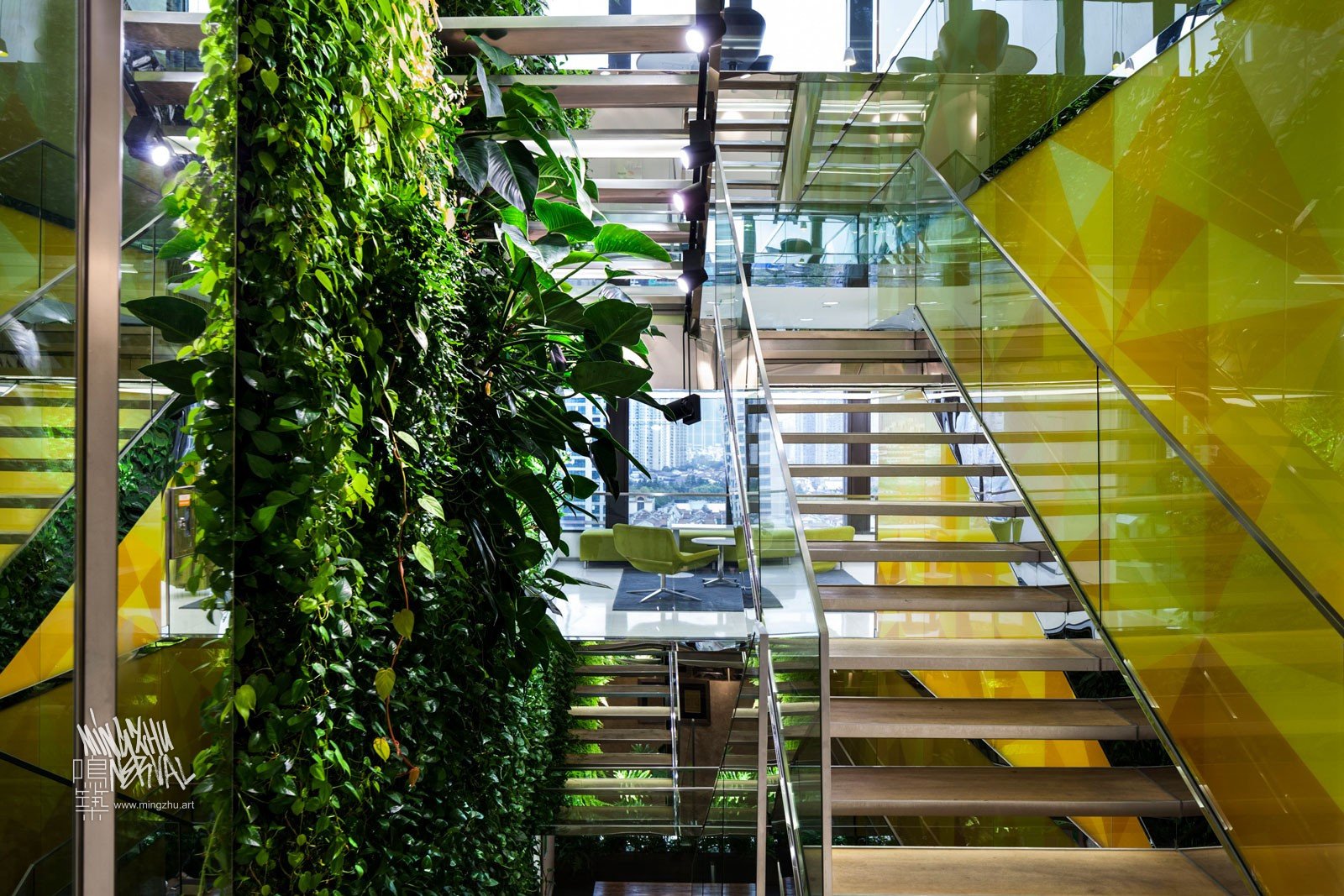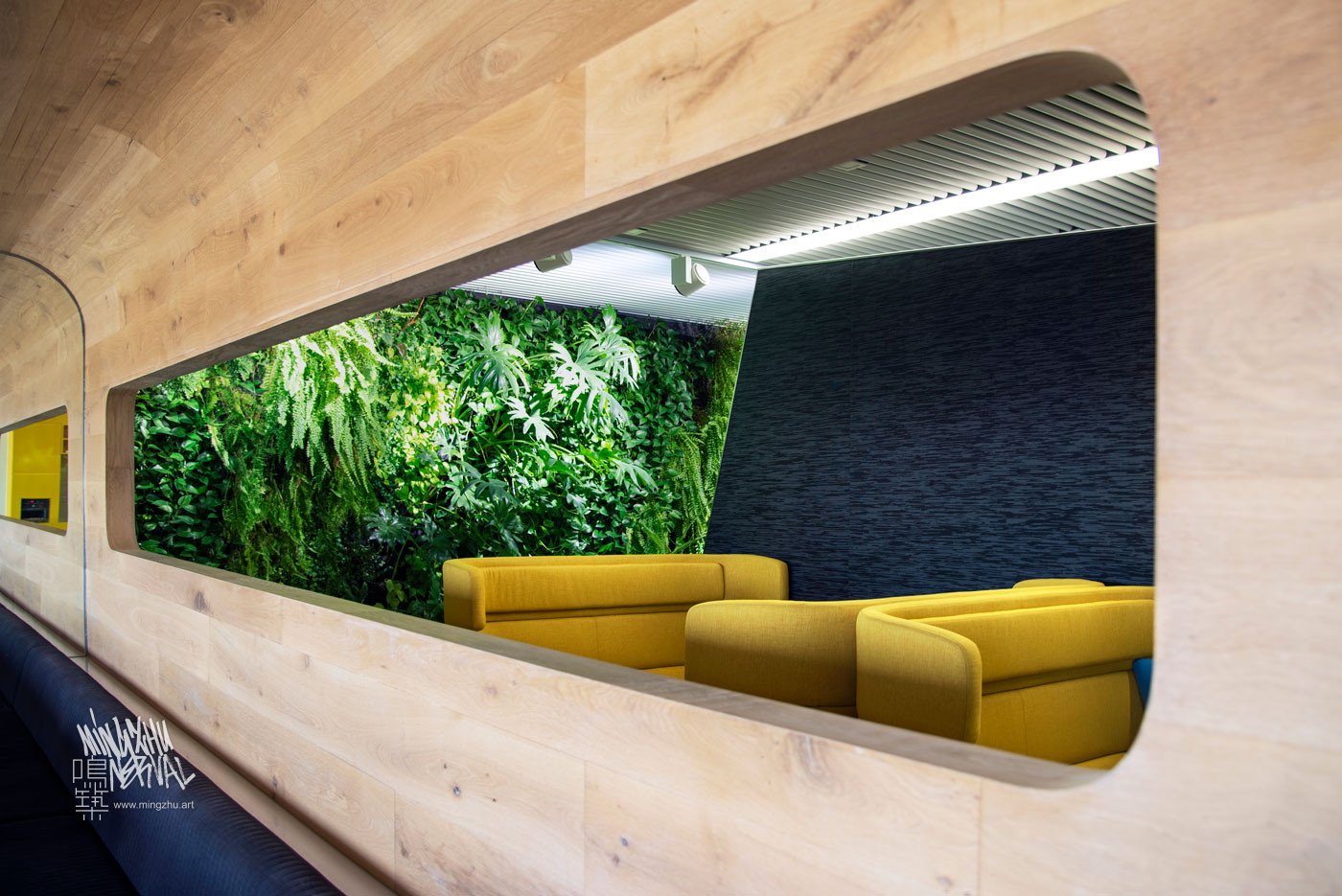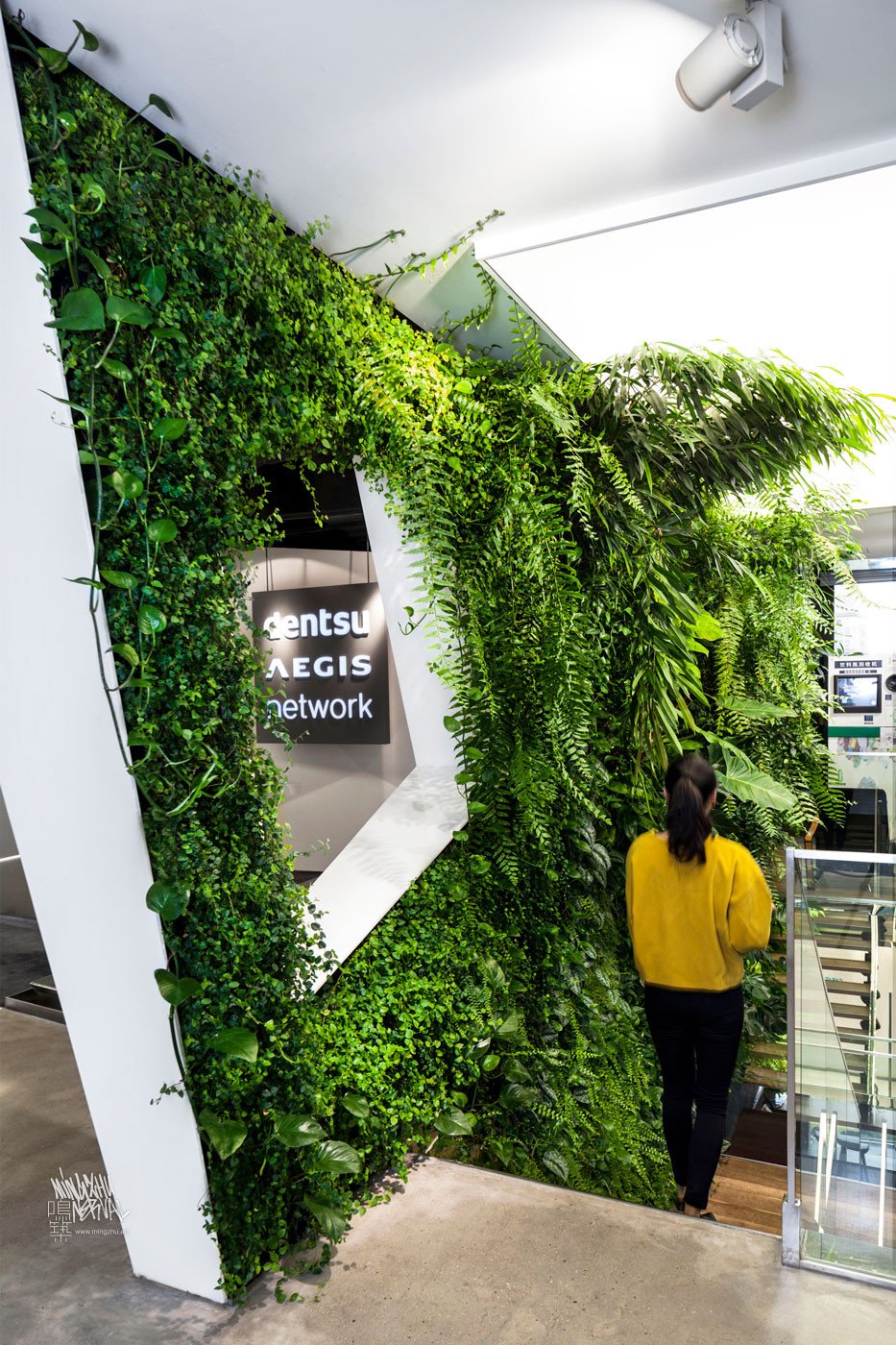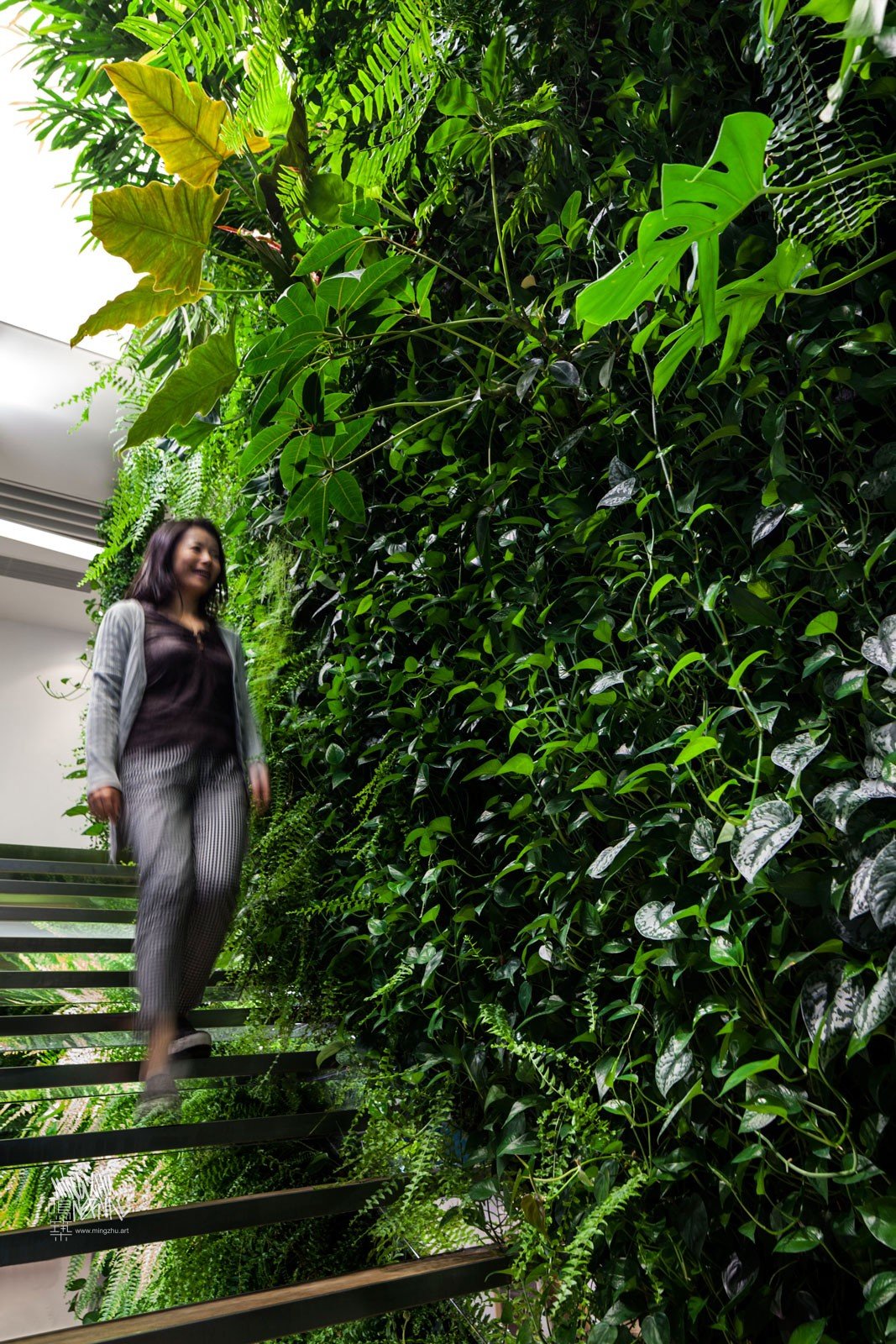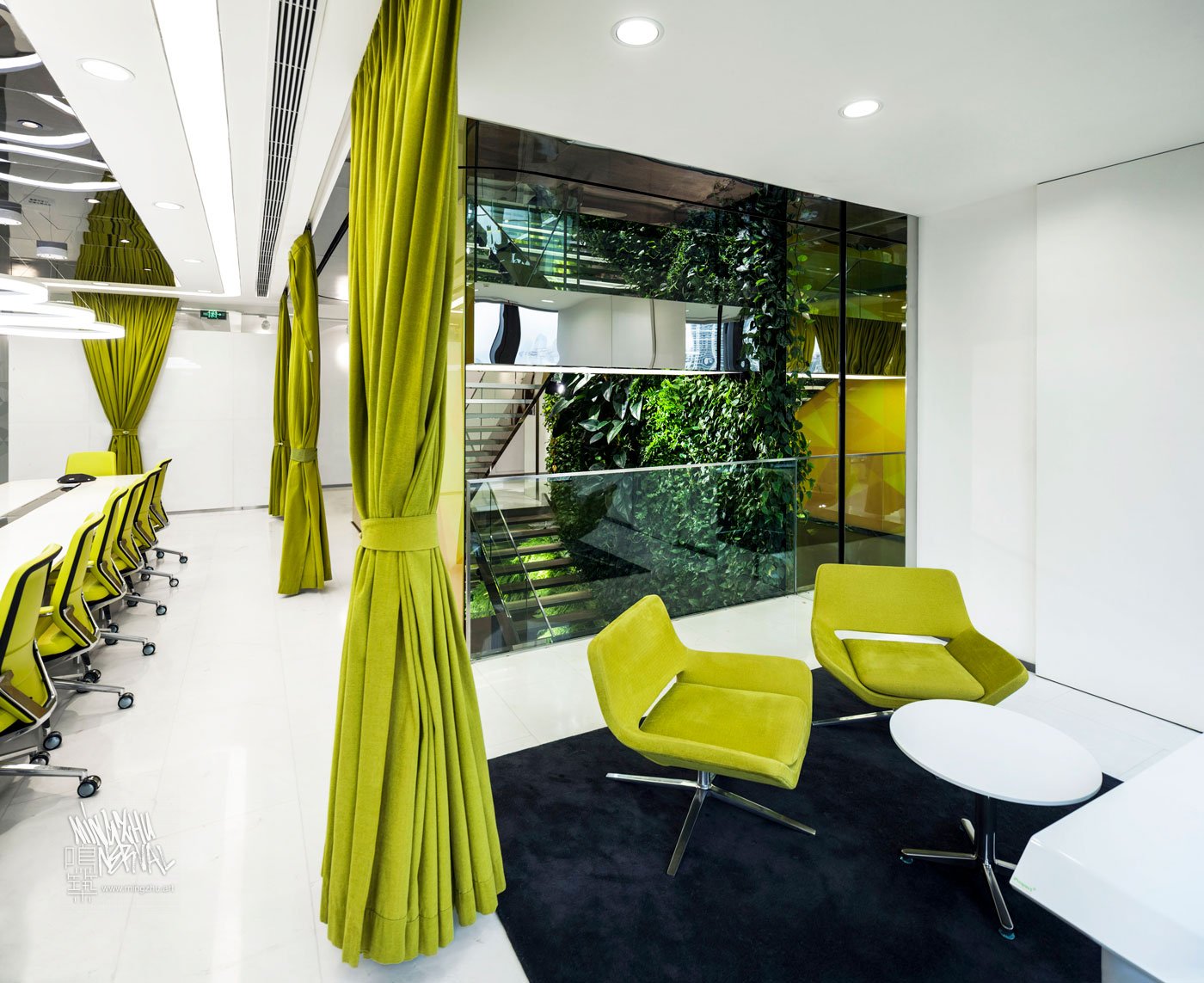 For the Dentsu Aegis office building in downtown Shanghai, we decided to create a very wild vertical garden to complement the creative spirit of this global British-Japanese advertising corporation.
There are several greenery walls in this 5-story assortment of office. Some are discovered almost by chance; when turning into a meeting room or pantry one is pleasantly surprised to see and feel the immense and peaceful power of natural plants.
Working closely with the project architect, we integrated a staircase into the wall, thus giving one the feeling of walking through a jungle when going up or down the stairs. The additional benefit here is that both staff and clients get to walk among the wild plants, improving their all-round mental and physical health and well-being!