Dawnfinder
Shanghai | 2012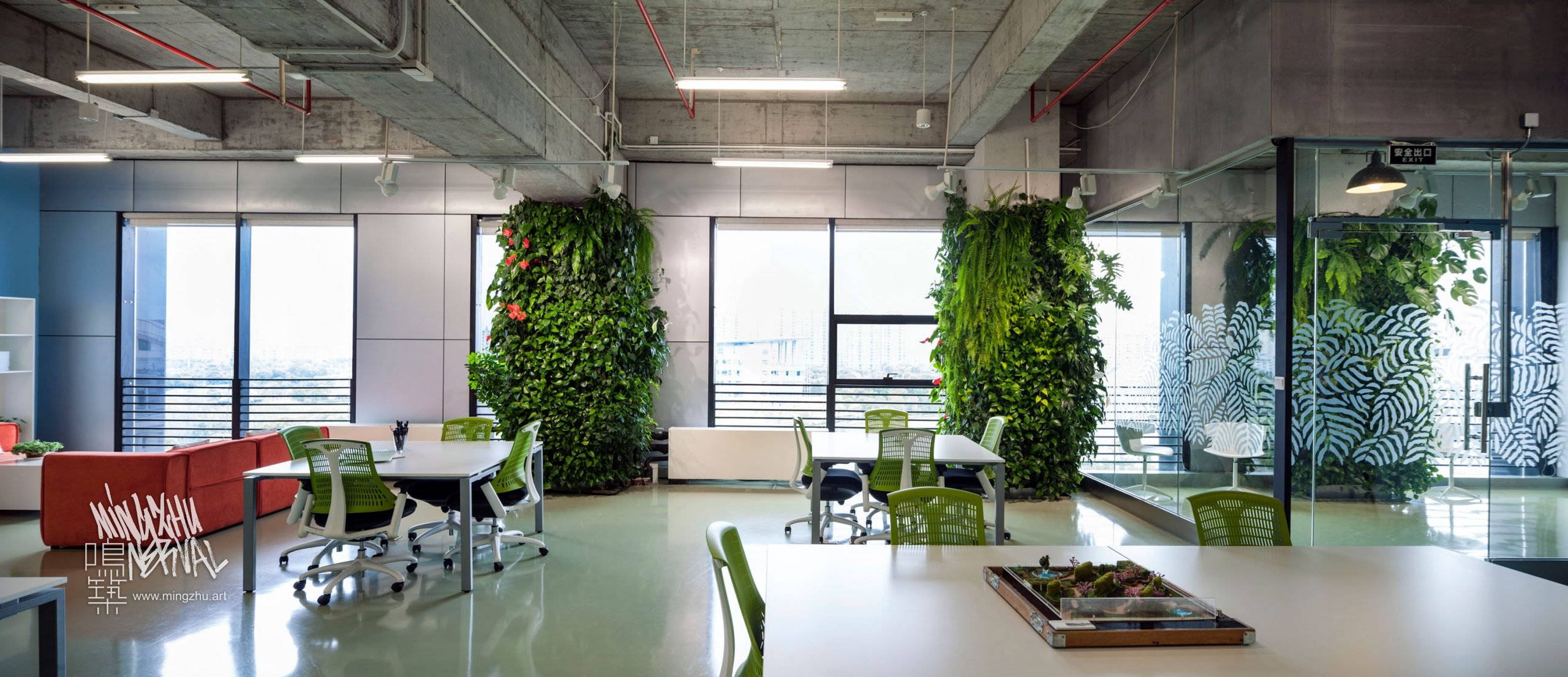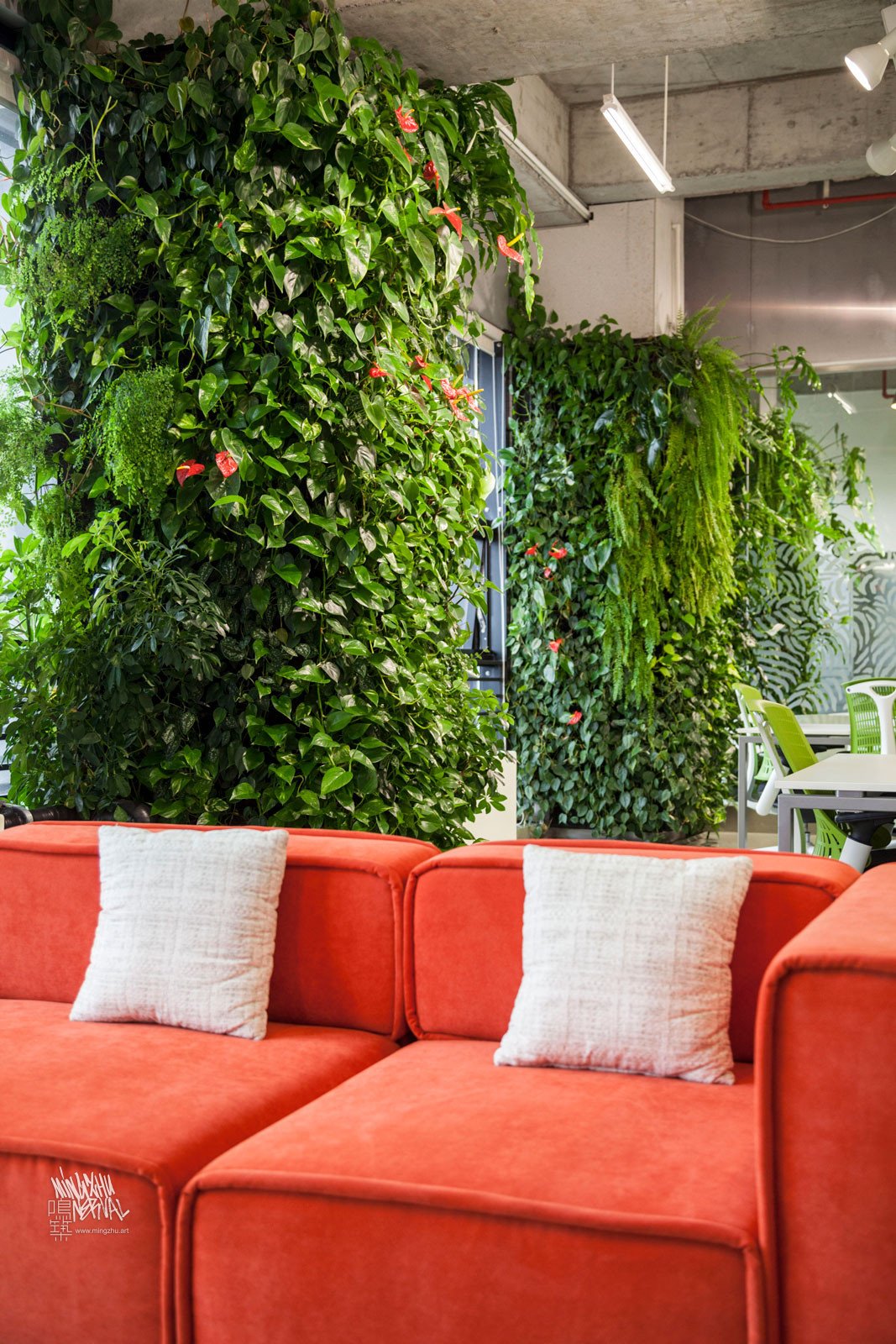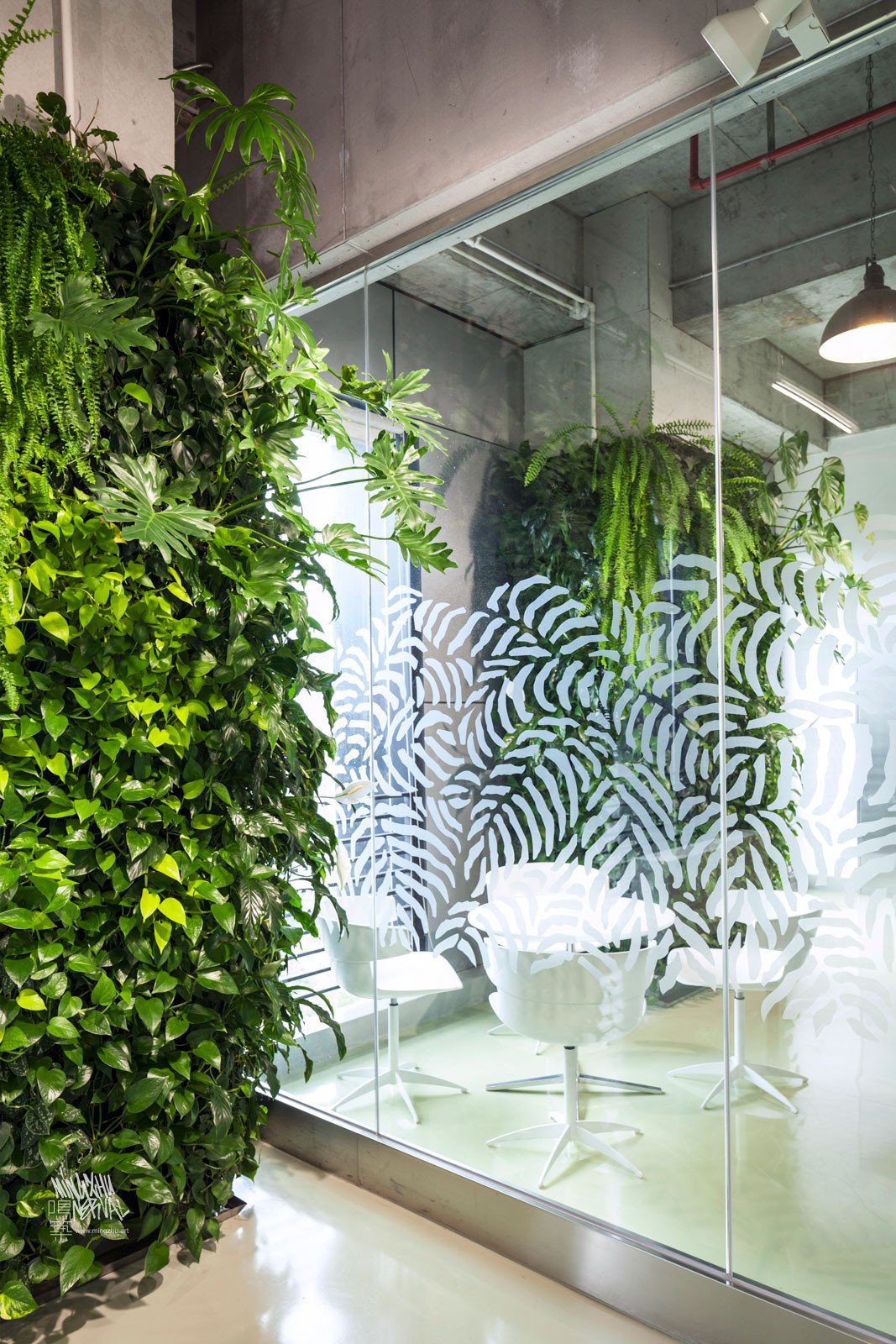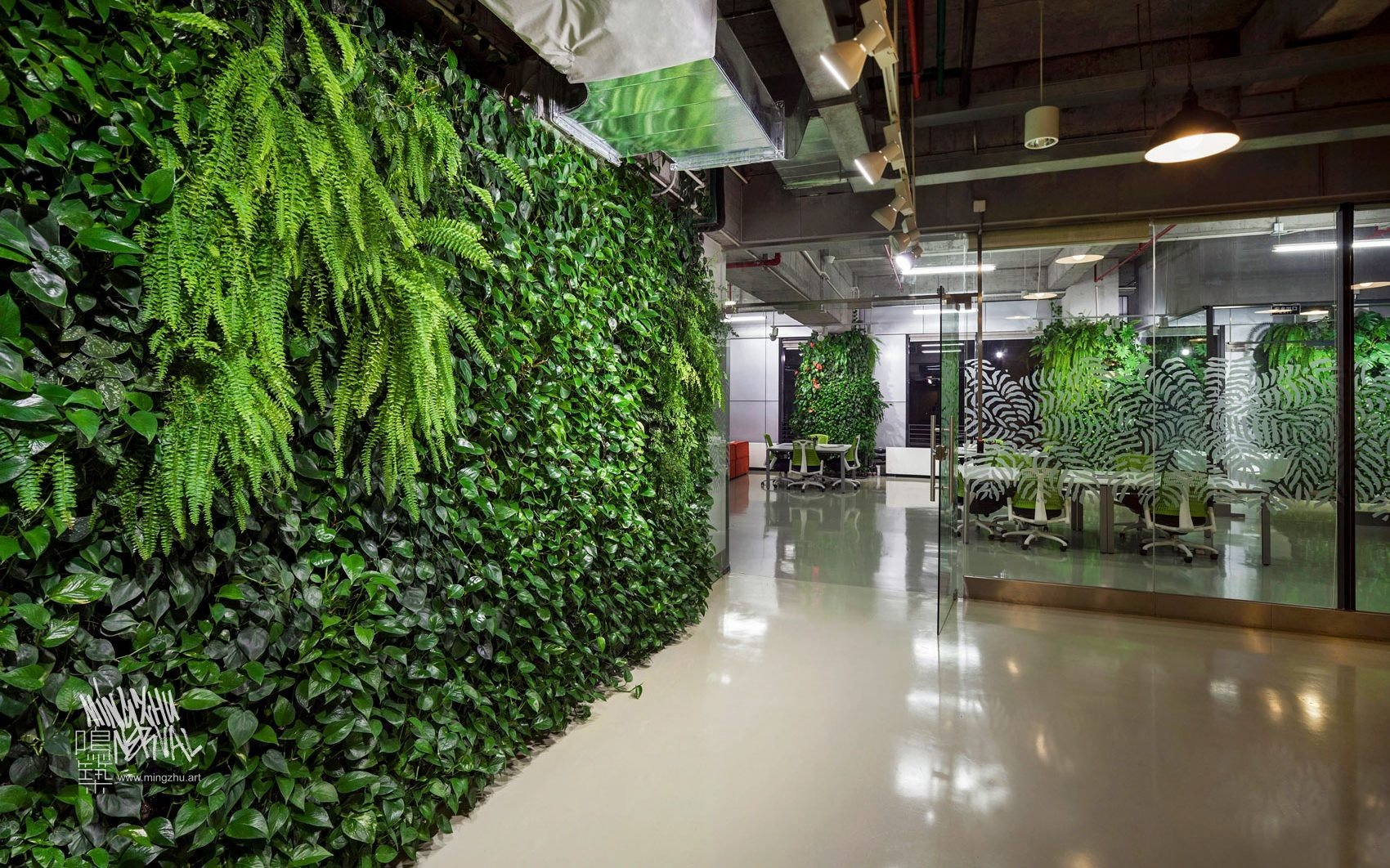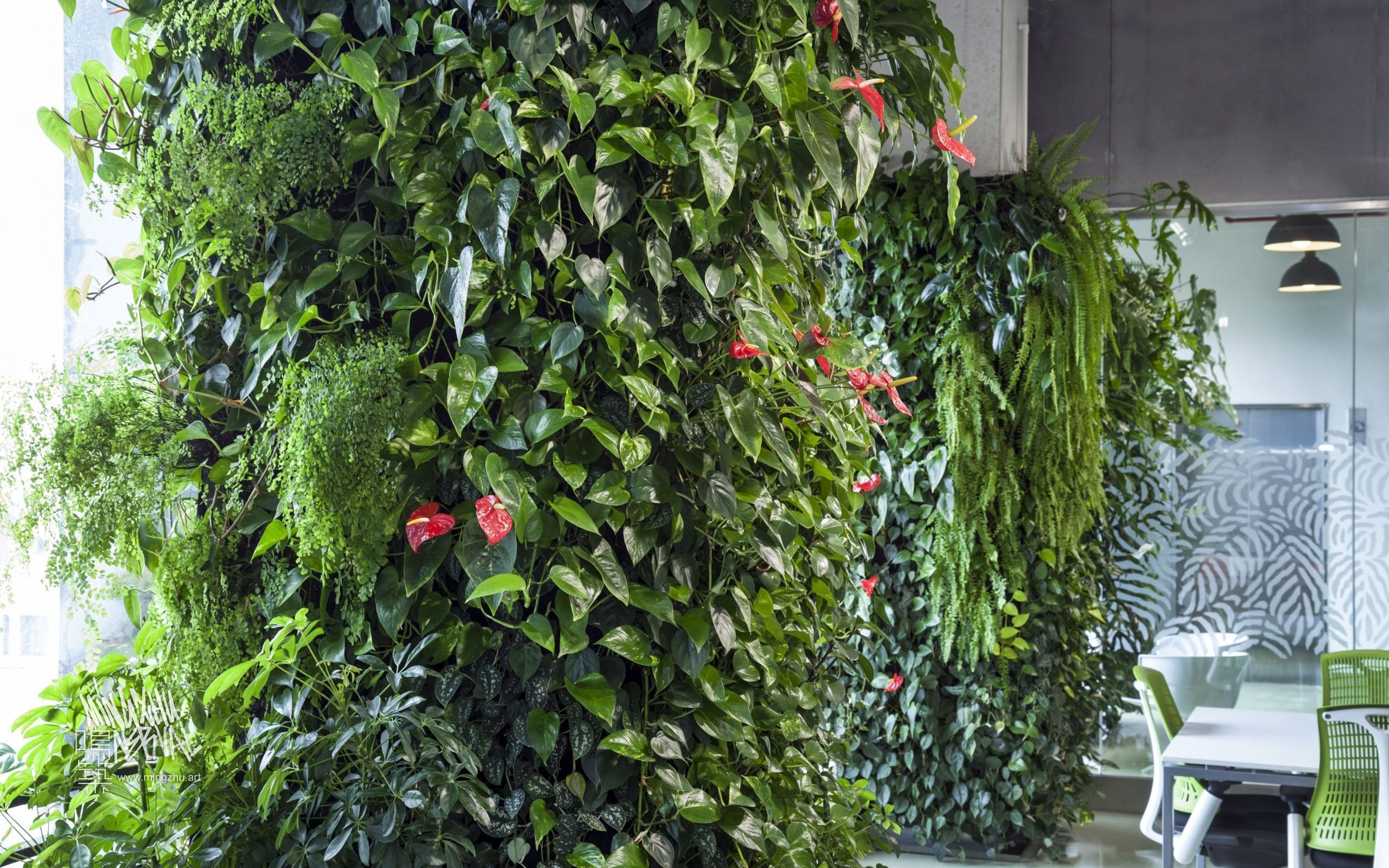 Landscape studio Dawnfinder came to us and asked if we could recreate a feeling of the nature of their home country—New Zealand—in their Shanghai studio. As we love the plants and people of New Zealand, we were very happy to work with them and used empty walls and structural columns to create lush pieces of wilderness… with ferns!
When we worked on this project in 2012, we were still a small company, and didn't have our current greenhouse. Therefore, we had the opportunity to play around with China native ferns to create a feeling of New Zealand's nature.
It turned out very well; however, we're very happy to now have our own greenhouse that holds dozens of fern species native to New Zealand and the South Pacific. For example, the vertical gardens we created for Lendlease in Shanghai, where Cyathea australis and Dicksonia antarctica tree ferns are growing out of the walls. And now, with an even bigger project, we are currently creating a garden with only Australian plants for the Australian Embassy in Beijing.
Disclaimer: Unfortunately, we are no longer responsible for the maintenance of this project. Therefore, we cannot guarantee its current visual effect and quality.