Announcing Xintiandi Panlong
2021-09-08
A new Xintiandi landmark is coming to Shanghai in 2022. It is a great urban regeneration development project by Shui On Land.
Following Shanghai Xintiandi, this will be another icon of Shanghai's City Culture – Reviving the Panlong Town, a 1400-year-old settlement in the west of  Shanghai Hongqiao. A new new urban retreat blended with traditional culture and modern style, integrating modern businesses such as art centers, boutique hotels, and waterfront restaurants, set in 230.000 sqm of nature!
We've got a sneak peak into this fascinating project while designing interior greenery for the Panlong pavilion showroom, seated in the 10.000sqm demonstration zone of the project.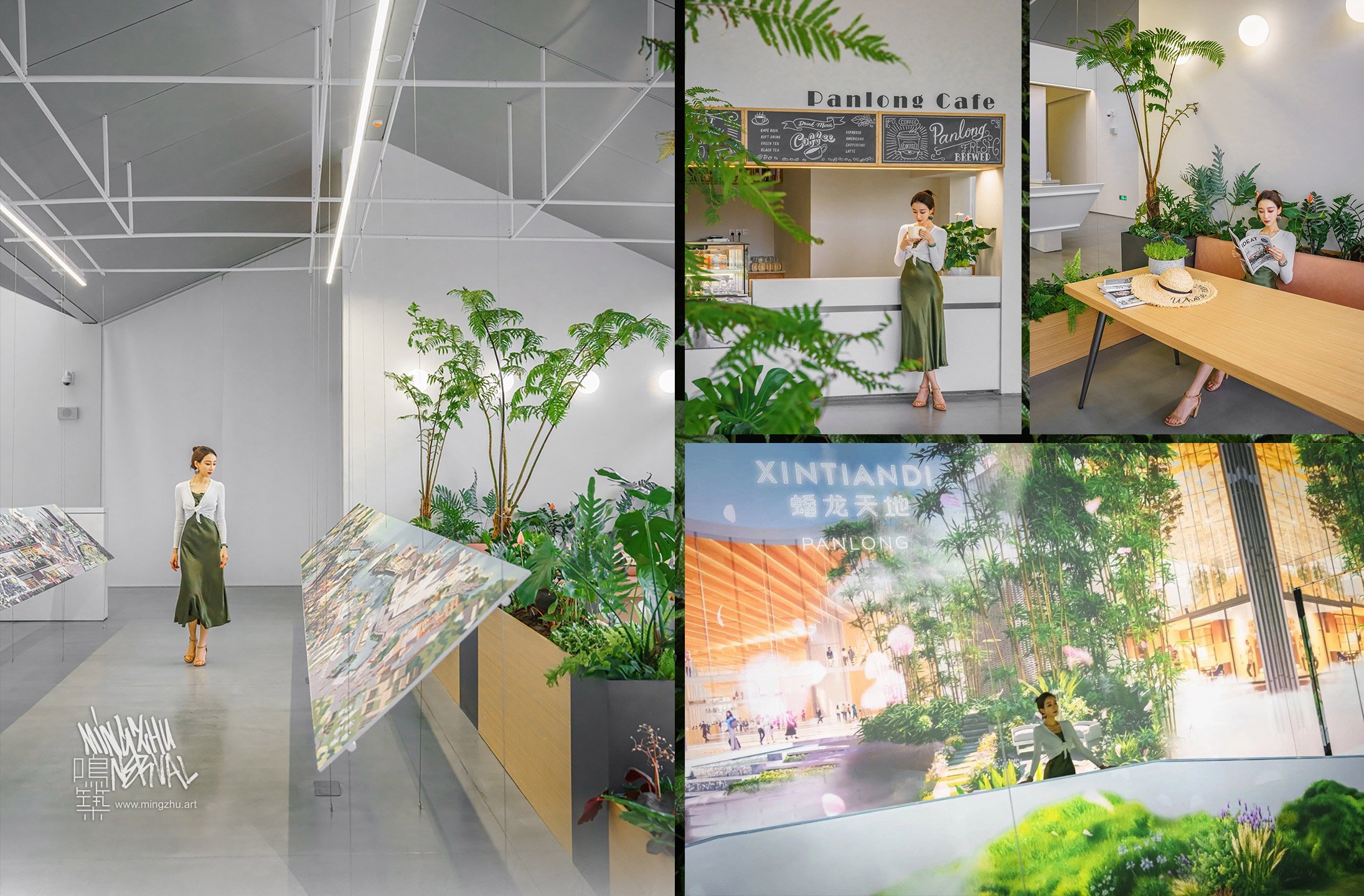 Our greenery is just freshly planted and still needs some time to adapt – Nevertheless the modern & calm atmosphere of the visitor center is apparent.