Solvay
Shanghai | 2013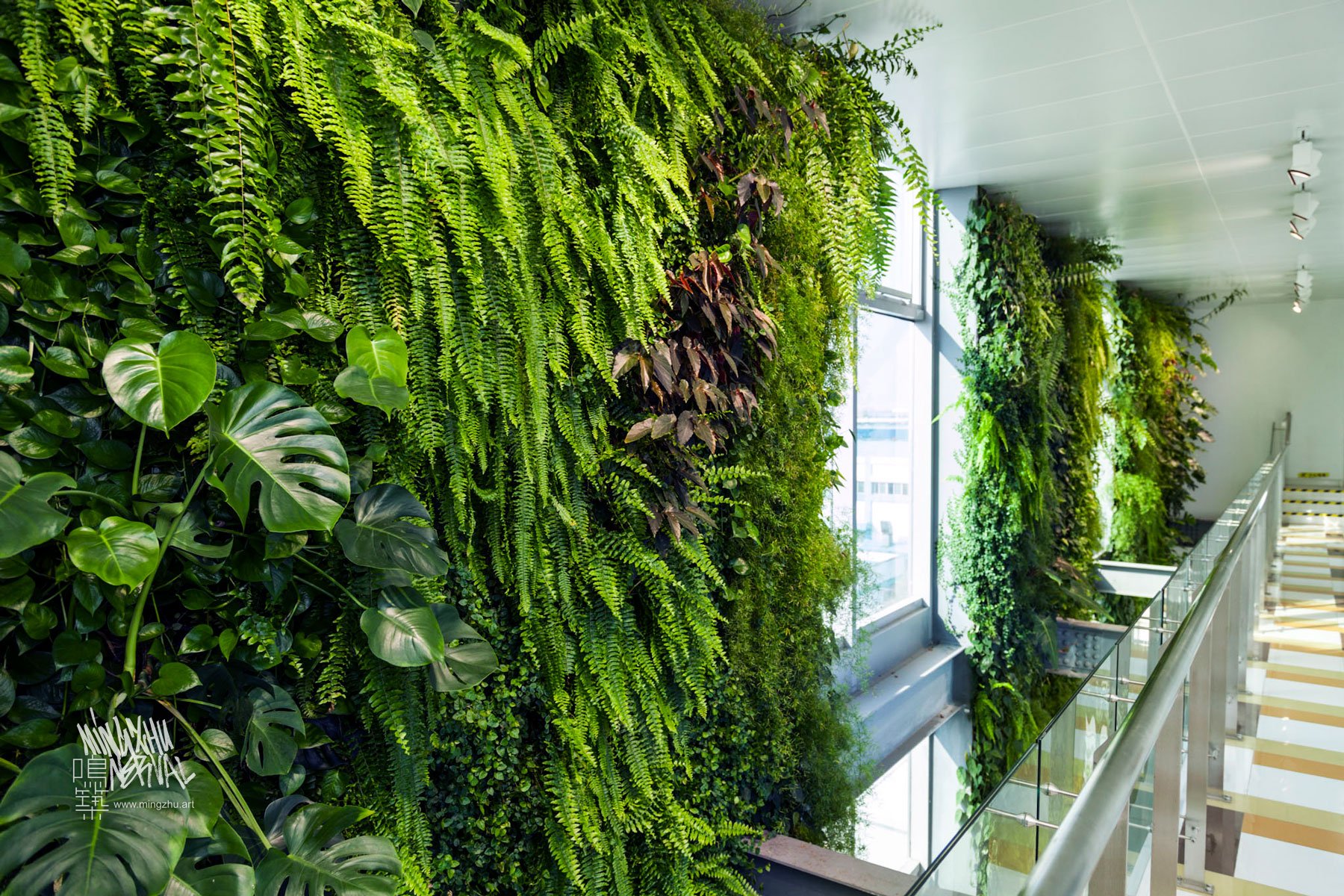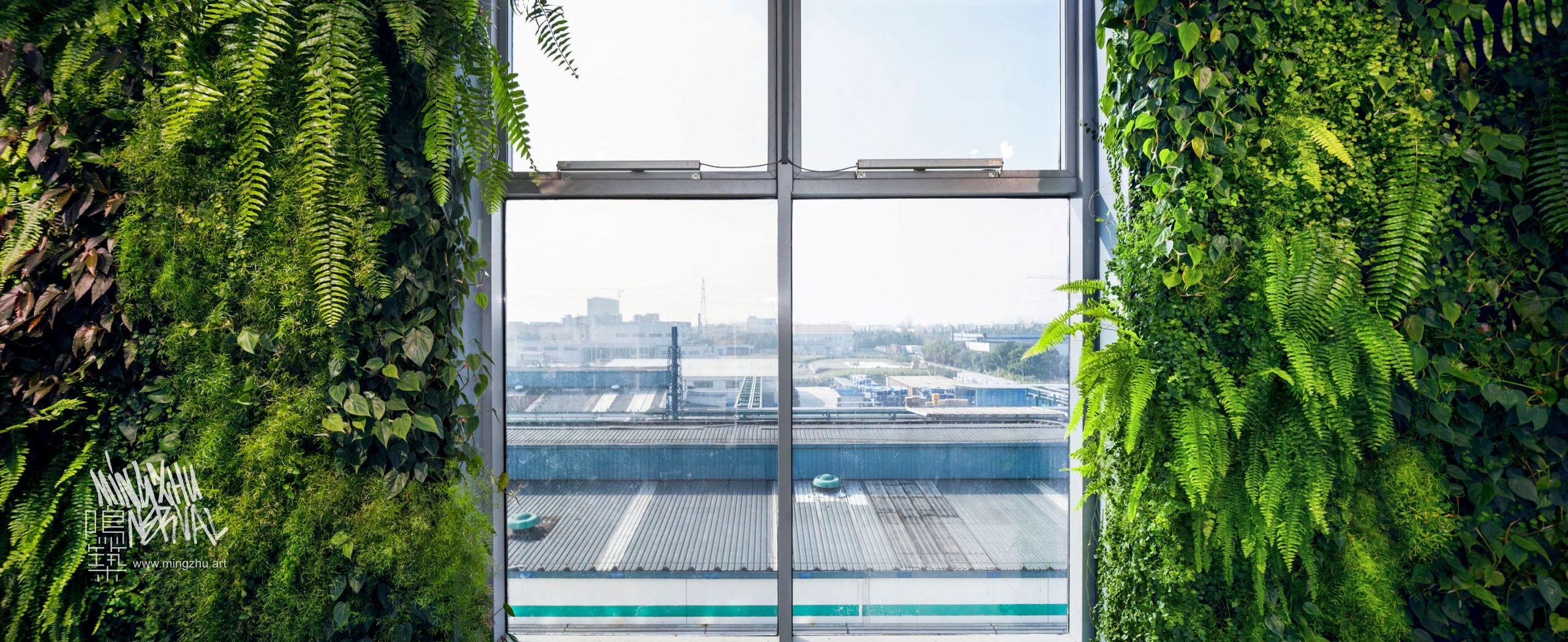 For its world-class China research facilities, French chemical multinational company, Solvay wanted a design that would make its employees feel comfortable, fashionable and refreshed when being at the office. The green, nature-infused garden we created for them is a far cry from the drab, concrete-filled industrial district where their campus resides in an industrial district of Shanghai.
In the corridor that links the laboratory with the office space, we created the space and the plants. Every time the staff crosses the corridor (several times a day) they are immersed into a rainforest garden –cascading ferns with two meters-long fronds, huge Monstera and climbing Philodendron, and blooming orchids.
This corridor space is neither heated nor cooled artificially, therefore it took some time to choose and acclimate the species, taking special care with the maintenance. Today, it's growing perfectly, thriving and bringing a perfect escape to busy employees who visit it daily.
Over time, Solvay realized that its staff and visitors enjoyed spending time in this corridor, and therefore installed sofas and exhibition panels about the company's history and future developments.
This corridor makes it possible to slow down and take a step back from the blinders of a very busy, very hectic working life. We fully support this…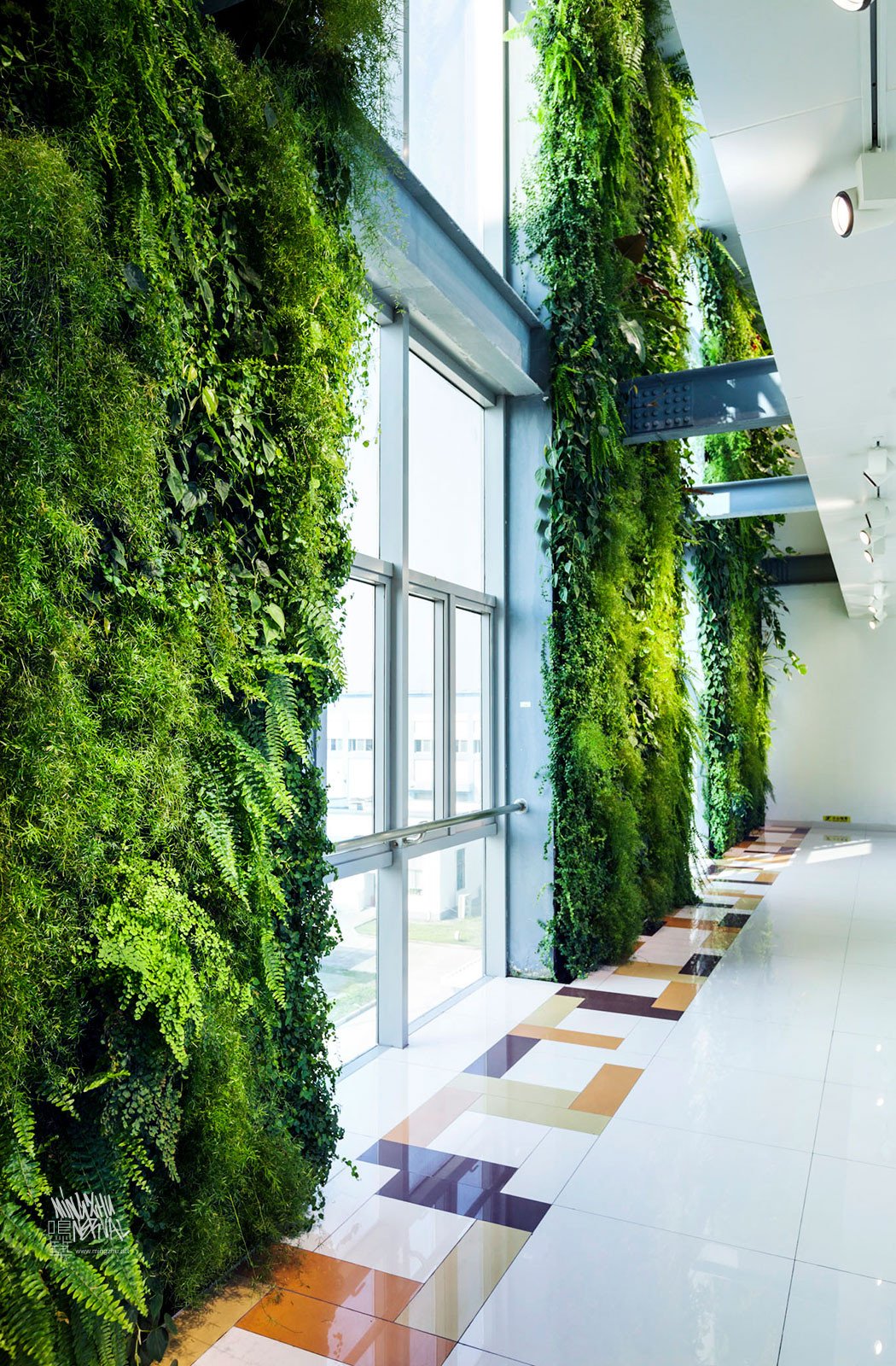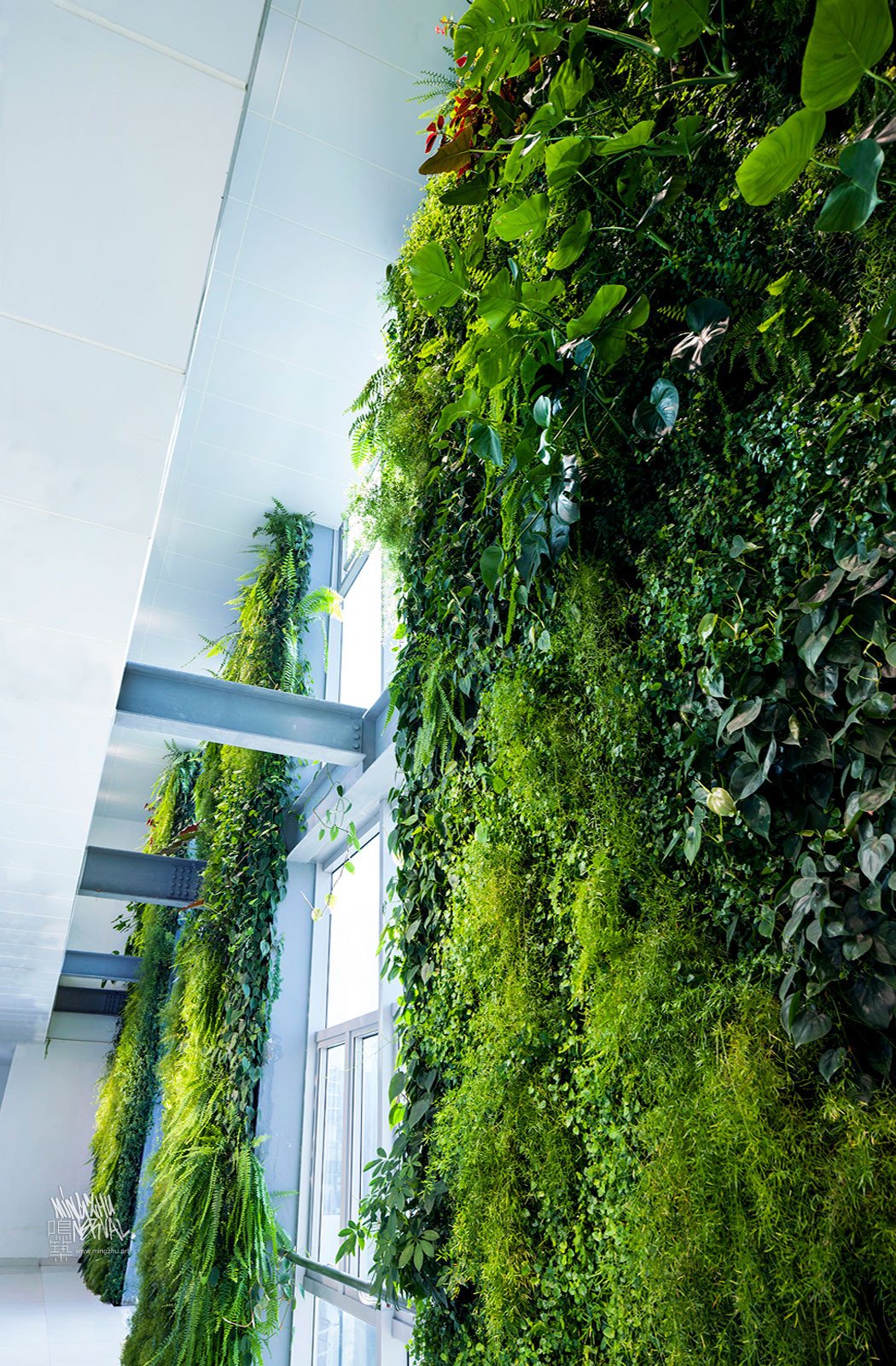 Note: This garden is still maintained by our own teams. Therefore, we guarantee its perfect visual effect and quality. You're welcome to arrange a visit.