Private Art Foundation
Chengdu | 2016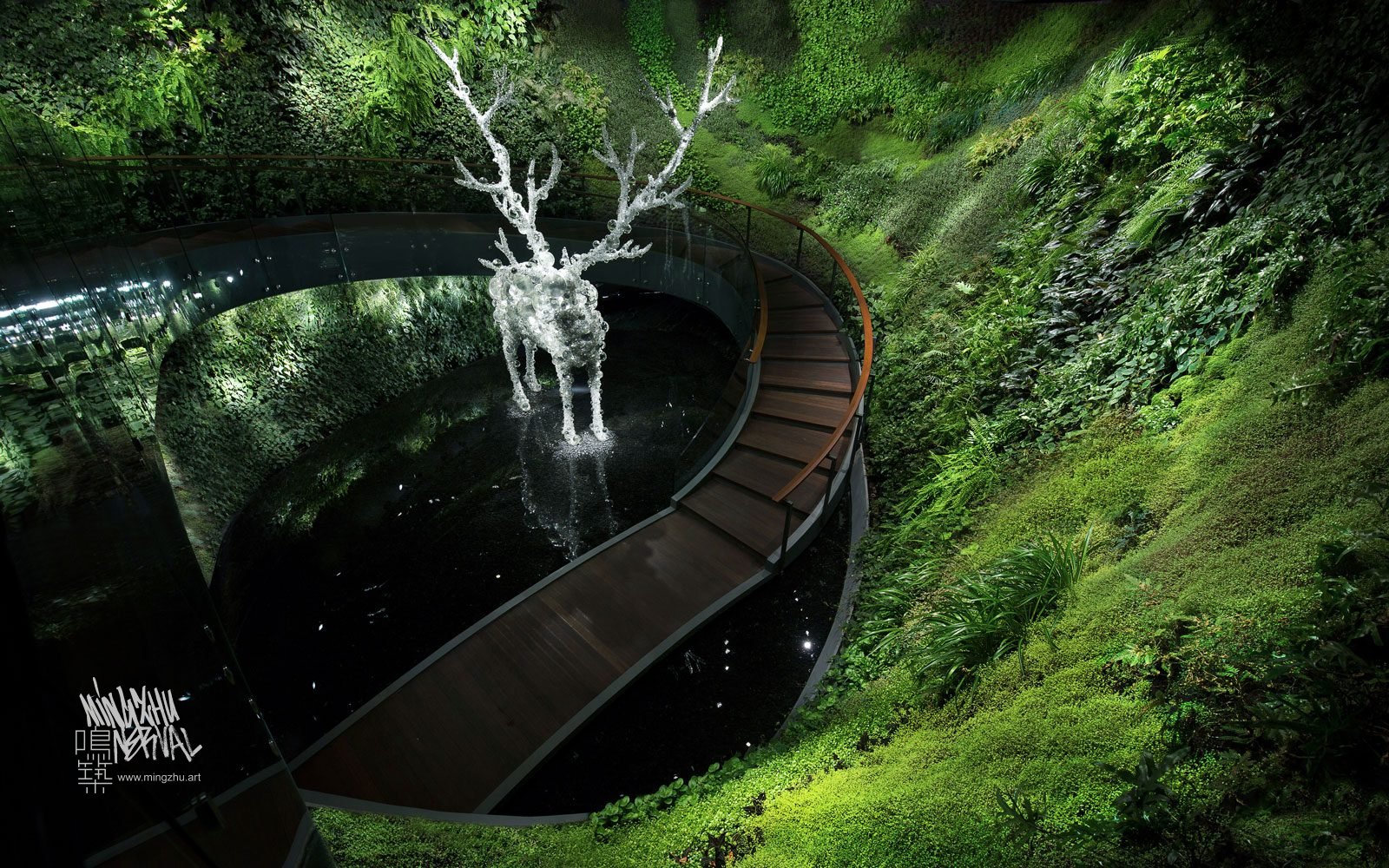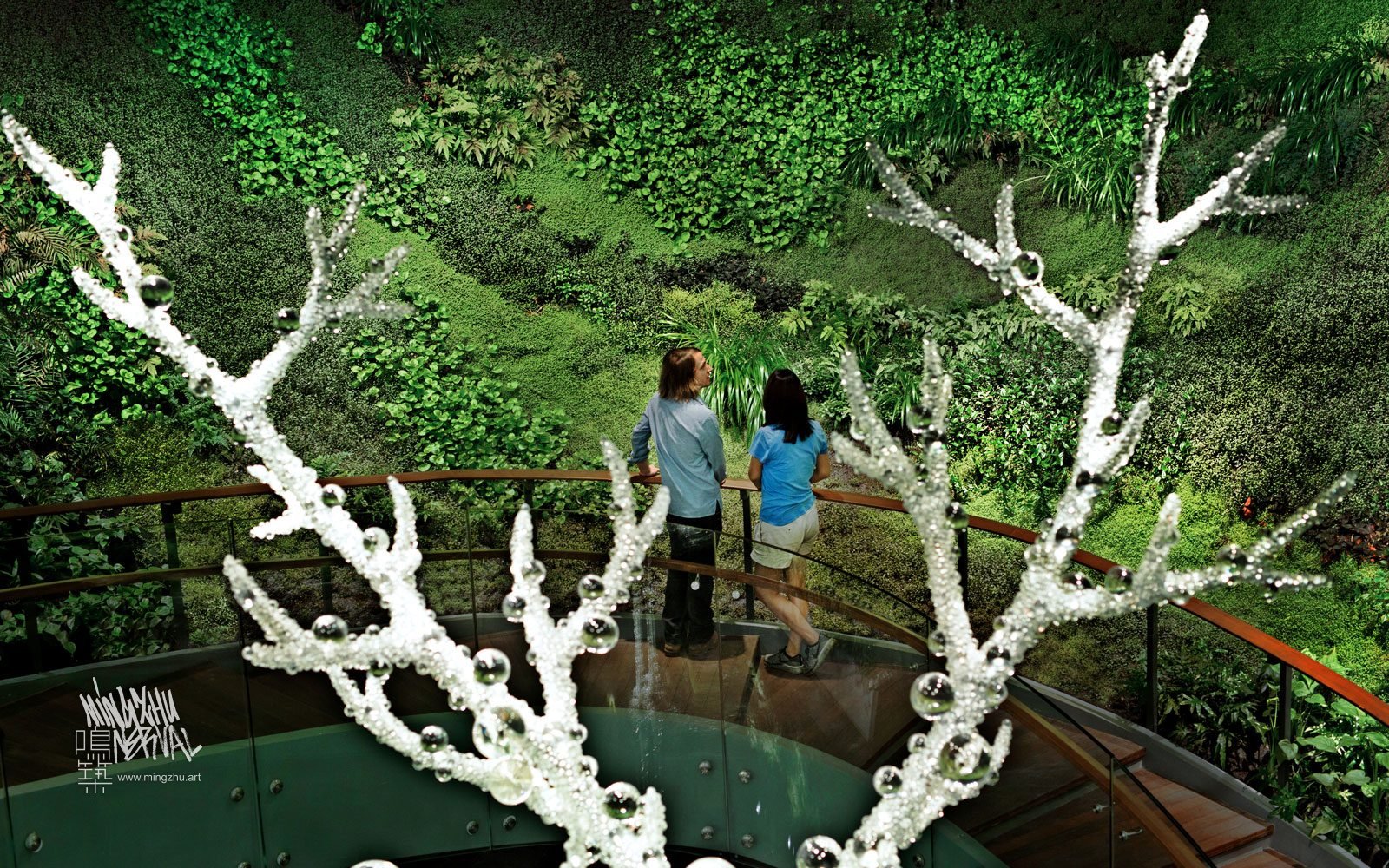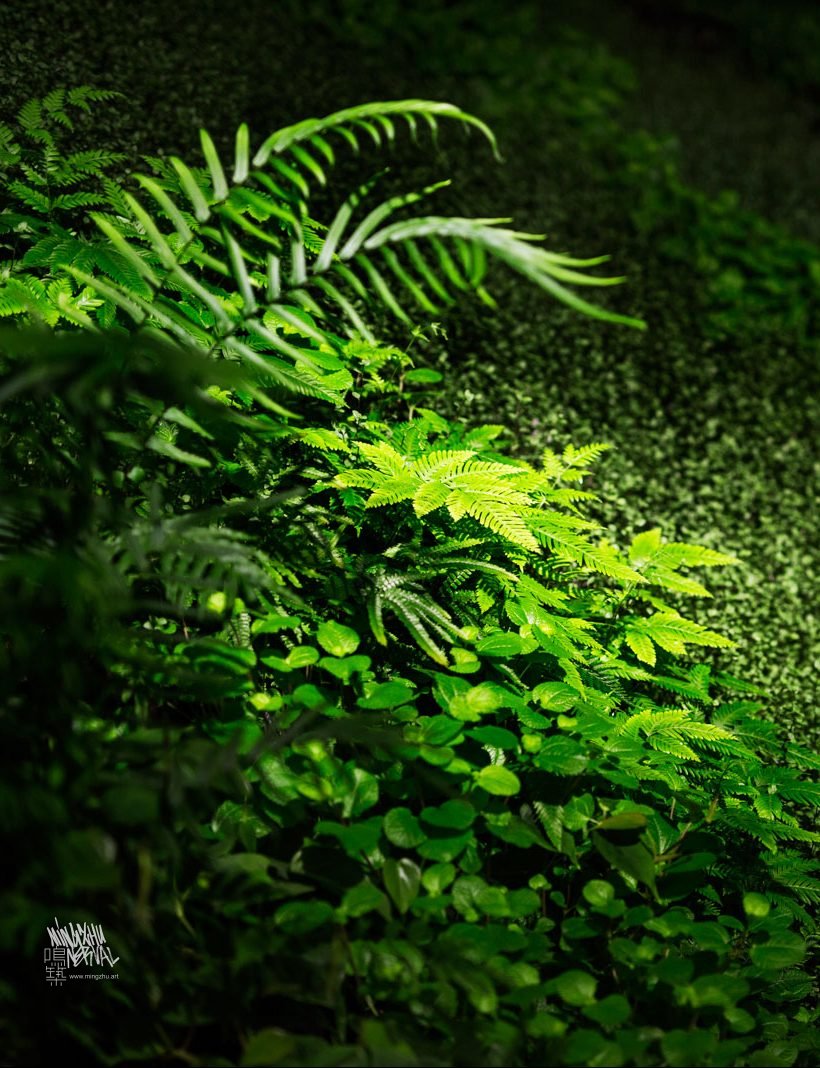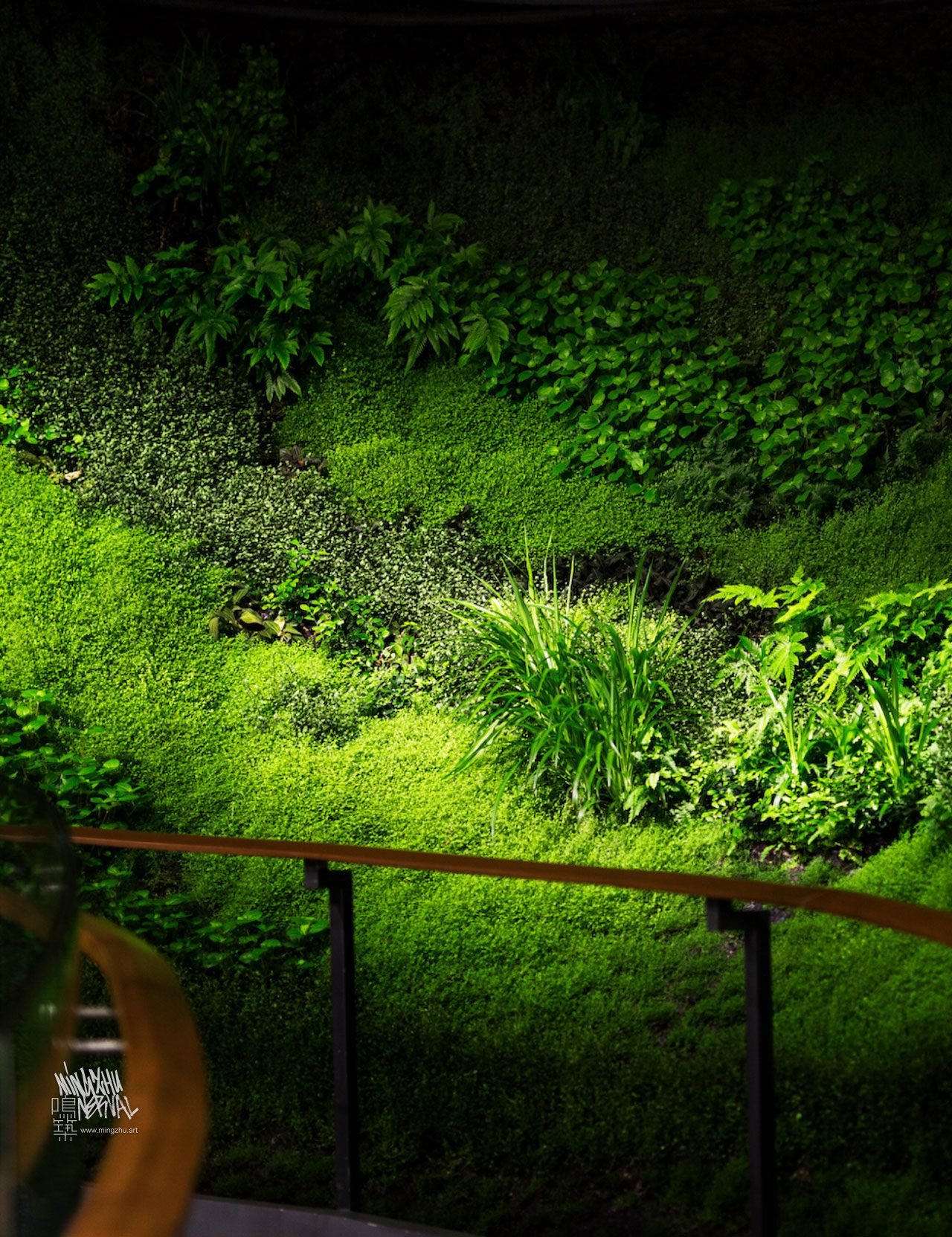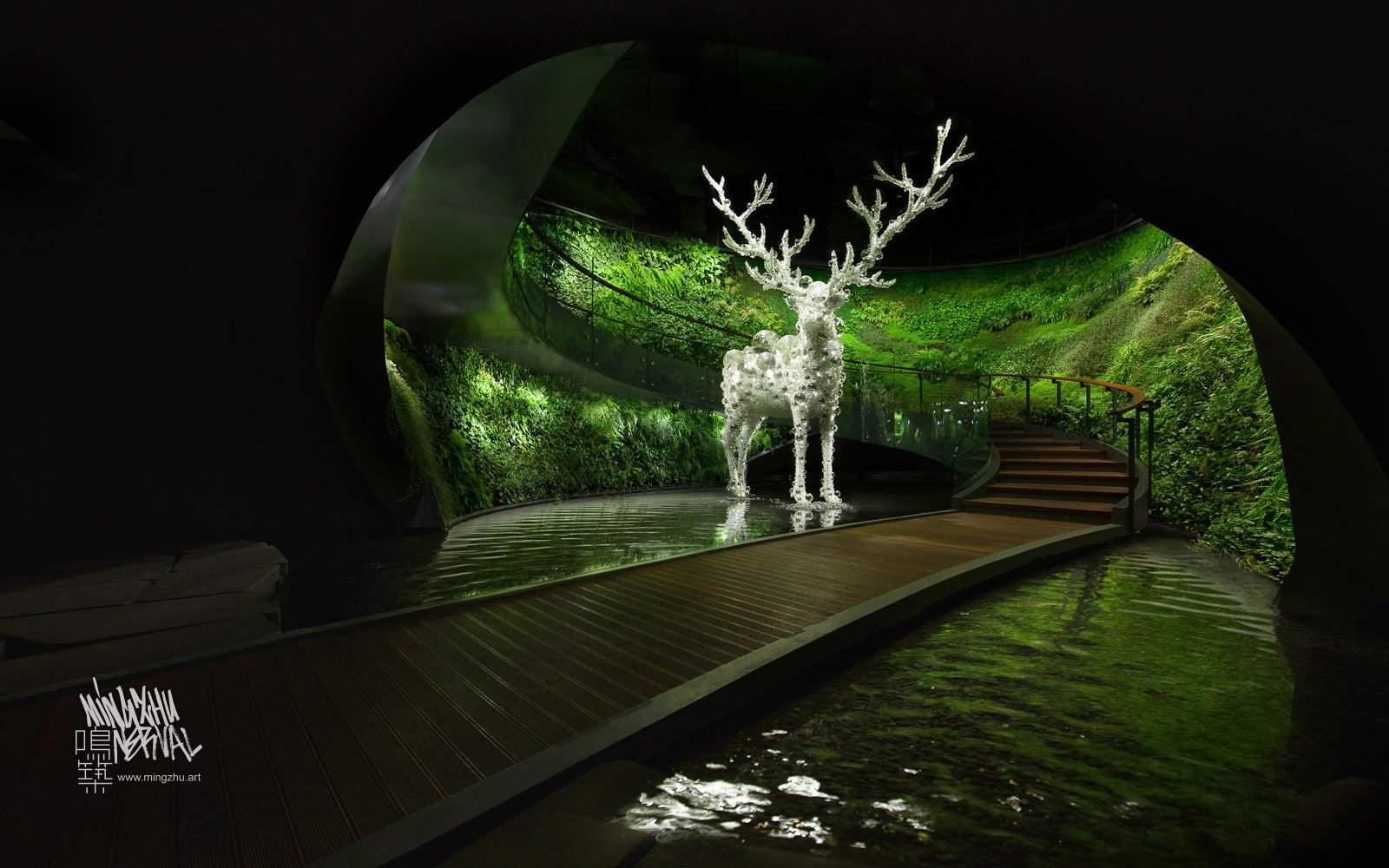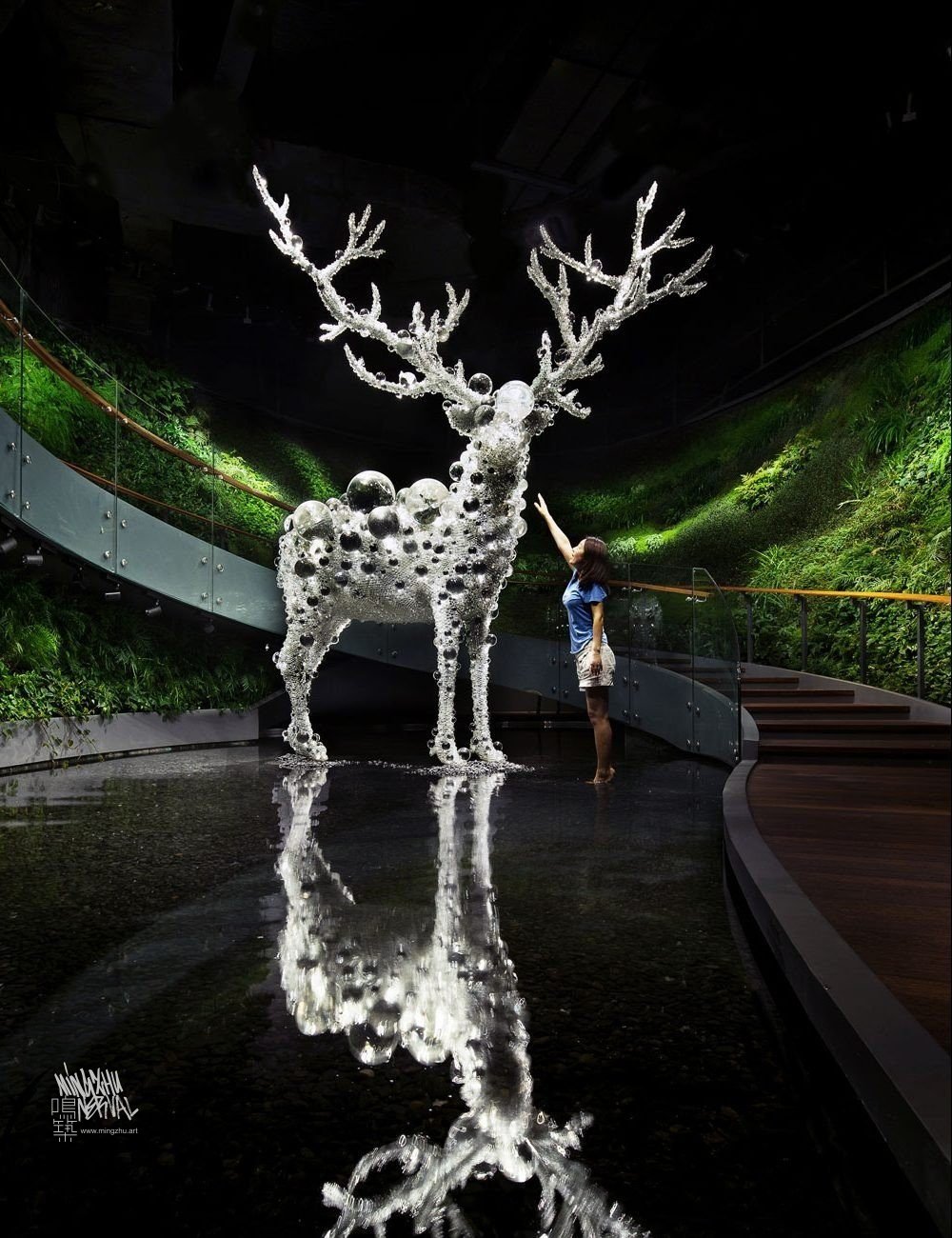 Thinking of how to create the perfect display for their client's favourite art piece – a five-meter-tall statue of a deer, made of crystal, Gregor Hoheisel of Graft Architects contacted us.
We were immediately seduced by the architect and client's idealism – Exuberance is beauty! – and it was decided to create a forest for the deer.
The technical challenges were also very attractive, as the space itself is underground, without natural light, nor natural ventilation.
Together with Graft Architects, we conceived a sloped, spherical structure which spans 360 degrees and nine meters. The result of this is 300 square meters of living forest and an optical illusion whereby it appears to extend further. It is so beautiful!…
Tropical plants are generally used in interior spaces as these offer the closest environment to their natural habitat. However, it was not possible to use them here as the design intent was to recreate a temperate forest where deer would usually live, therefore we selected grasses, mosses, ferns, ground orchids…
The rounded leaves of some plant species, together with their intense jade colours, make them resemble pearls, as well complementing the crystal balls the deer is composed of. These circles and curves in turn reflect the undulating spherical display.
Together with with Azlan Nazam and Philip Rafael of Studio Illumine, the lighting effect was conceived to give ample light for the growth of the plants, while not blinding one's eyes when walking through the garden of this private art foundation, by selecting fixtures with highly controlled beam angles. The polar array of spotlights installed high above the path mixes the lighting in a manner that recalls sunlight filtering through the trees, and with the interspersing of shadow and rays of light creates the sense of a never-ending environment.
While the sculpture will remain a constant, its environment will ever so slowly evolve over time. The greenery wall backdrop design blurs the lines between reality, illusions, and dreams…