Nature's Art MGM Cotai
Macao | 2018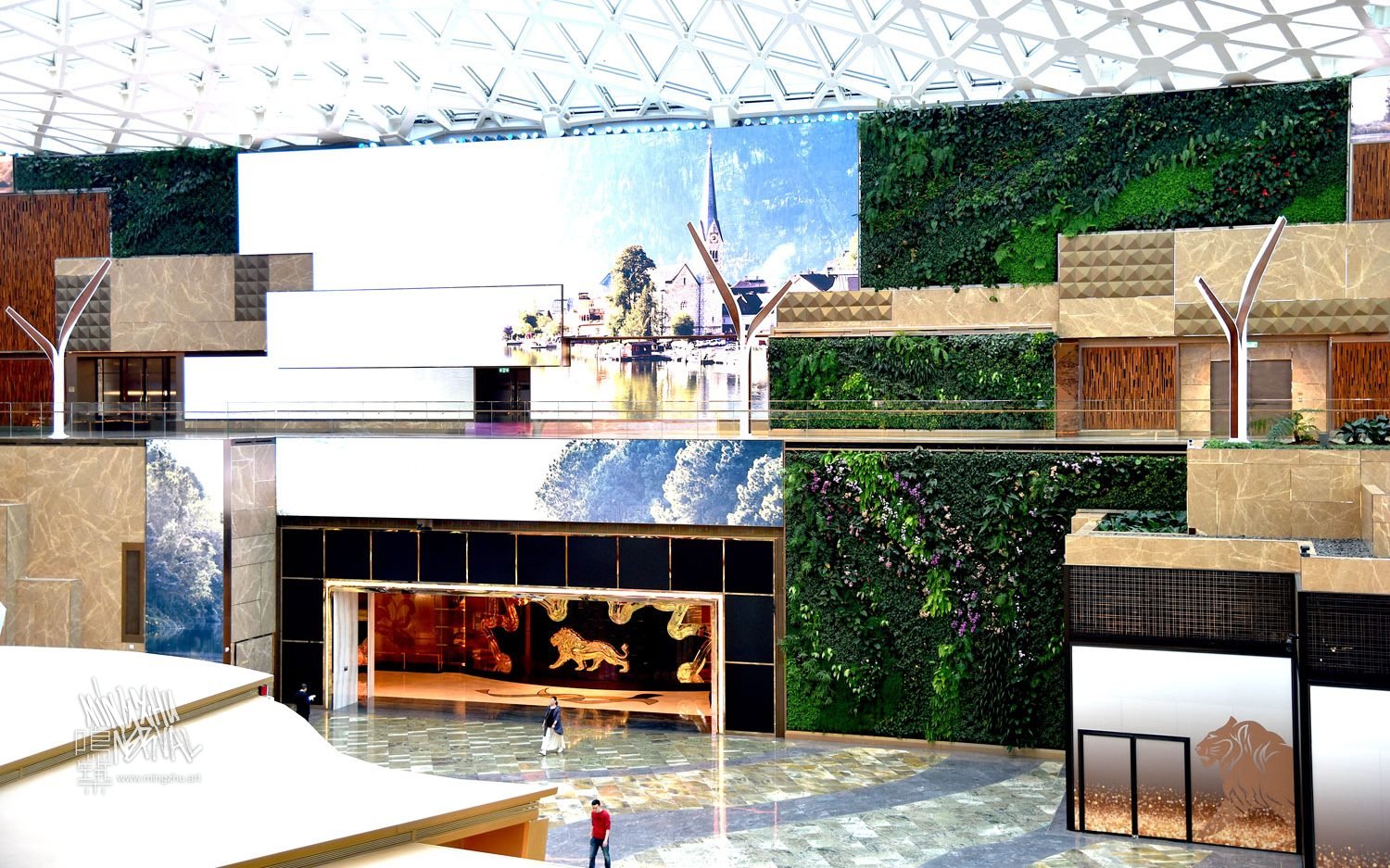 For its new $3.4 billion resort in Macau, MGM commissioned us to imagine a display of nature in the most artistic way possible.
We conceived Nature's Art with over 100,000 plants and over 2,000 plant species native to Macau, mainland China, and 18 other countries. This vertical garden installation is showcased within the Spectacle, the central area of the resort, and harmonised with the digital art created by Obscura Digital.
Our design embraces the value of all plants, regardless of rarity or prevalence. Several extinct species were even brought back to life with the aid of botanical garden seed banks based in Hong Kong and Europe.
Magnificent scenery unfolds in each direction of the Spectacle, using intricately designed biodiversity to open windows to other worlds, reflecting the four corners of the globe.
Note: we are not responsible for the maintenance of this project, therefore cannot guarantee its current visual effect/quality.