Landor
Shanghai | 2013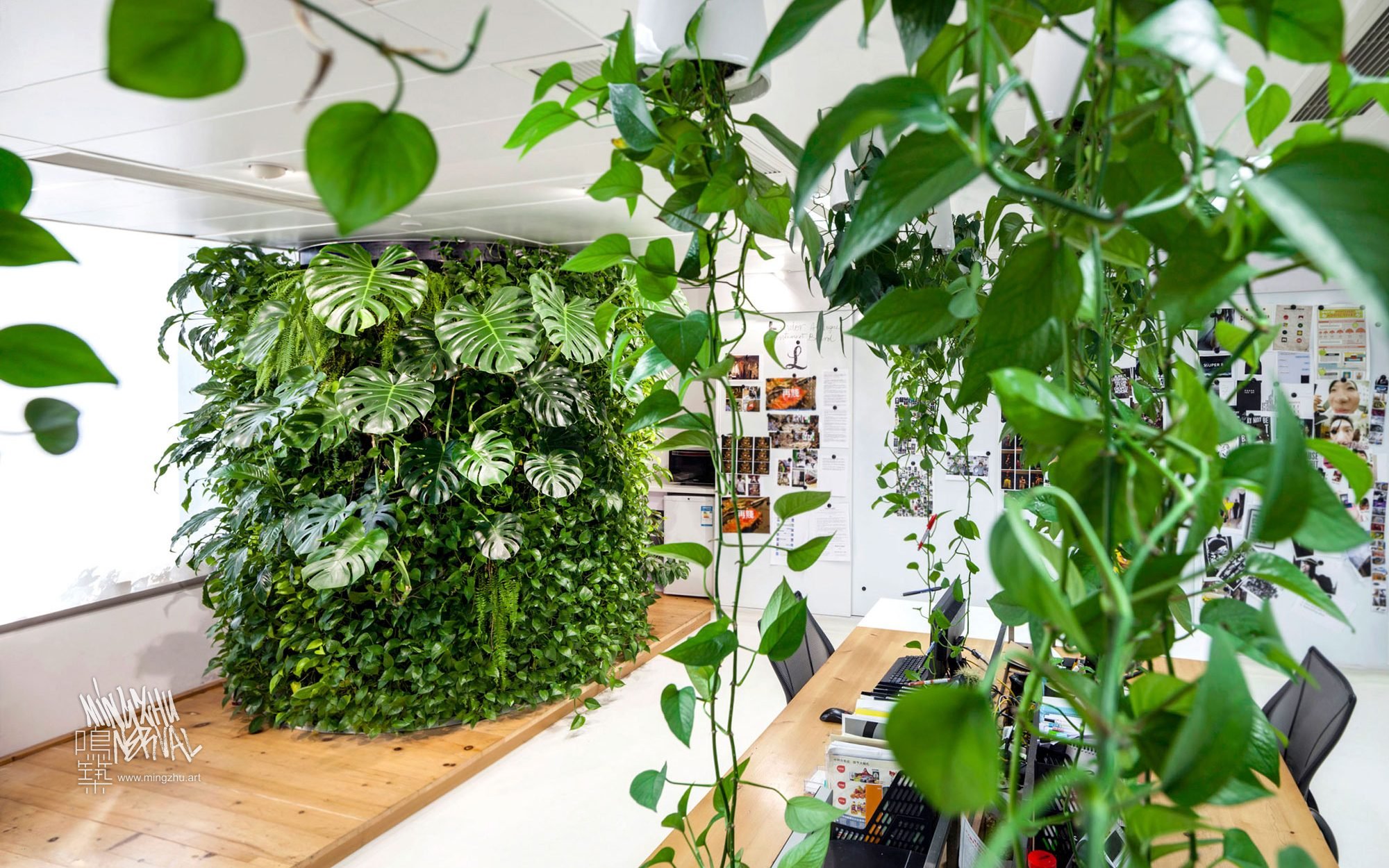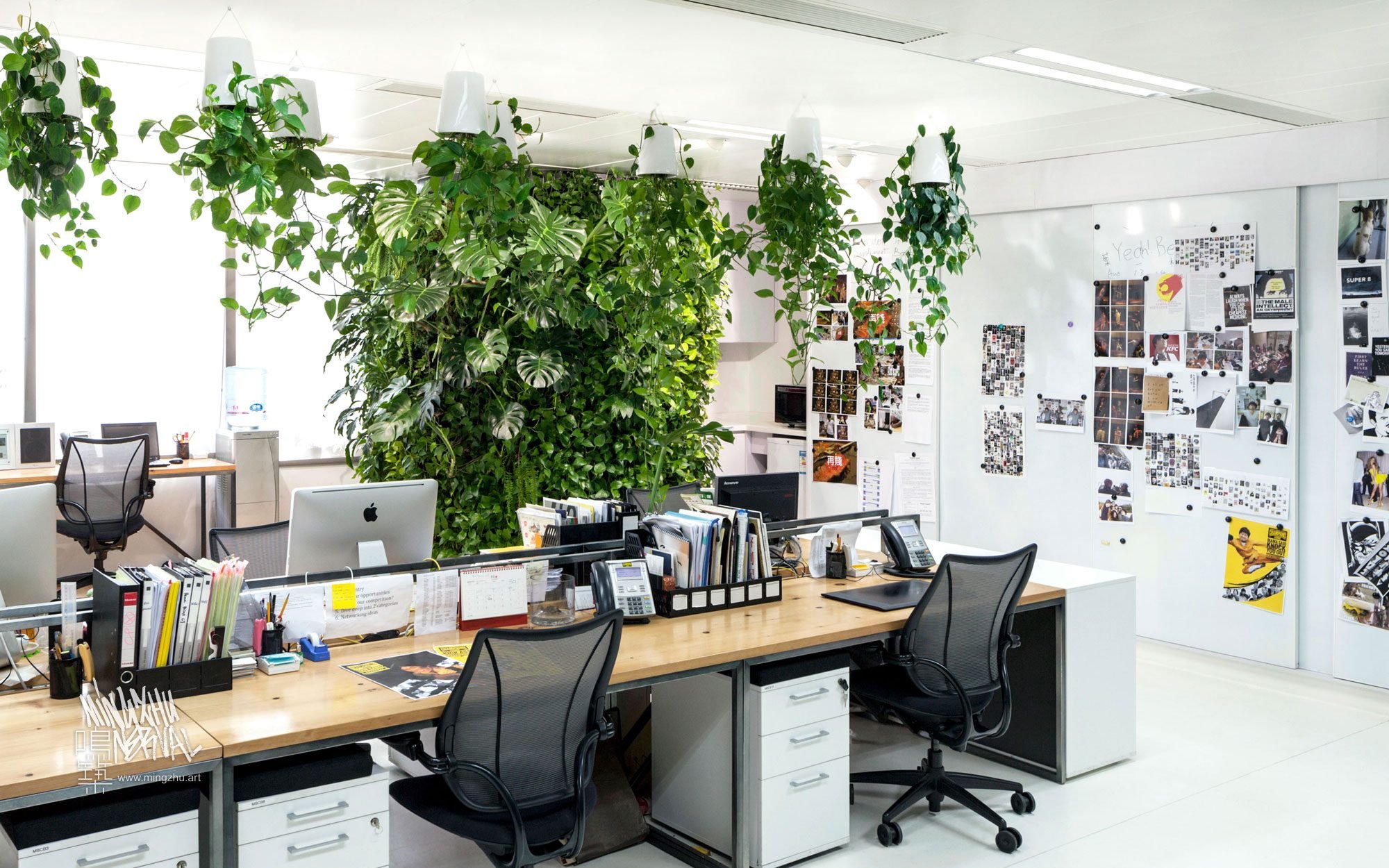 Landor's creative director came to us with one very attractive request: make their workspace as crazy green and wild as possible. These are the words we like to hear.
As it is a very compact office in downtown Shanghai, and they needed all the space they could use for hanging supplies and posters, we made use of an irregular, blank pillar and transformed it into a lush piece of jungle. Though it's a very small wall, huge plants are growing on it, therefore meeting the extravagant nature of the request that was desired by Landor's creative director.
Another empty, unused space was the ceiling: the perfect place to create a hanging garden!
After a few months of growth, the ceiling plants hung down to land on the desks of the staff, who were happy to direct their new green friends to grow on their books and around computers—even using the vines as an innovative way to display post-it notes and binder clips.
Note: This Living Wall is still maintained by our own teams. Therefore, we guarantee its perfect visual effect and quality. You're welcome to arrange a visit.