Kulzer
Shanghai | 2016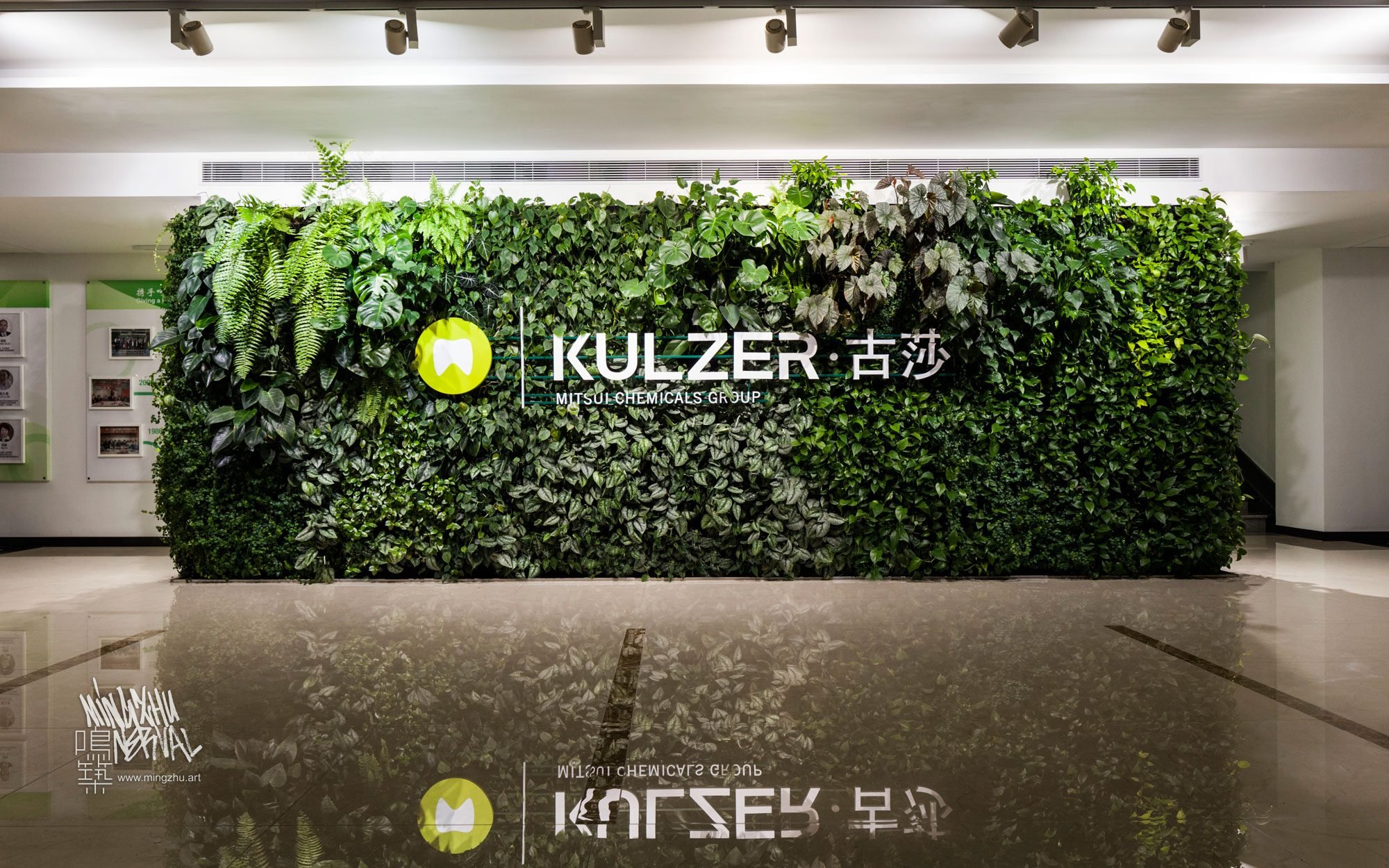 Heraeus Kulzer, a multinational dental devices company from Germany, asked us to give a sparkling clean look to their China HQ, embodying their commitment to health science and innovation.
Right from the entrance, our vertical green wall garden greets Kulzer's staff and guests in freshness. See how the plants reflect on the floor. We worked on this detail with the architect to give a high tech and sharp clean look, just like one would expect from a leading medical environment.
Note: This Living Wall is still maintained by our own teams. Therefore, we guarantee its perfect visual effect and quality. You're welcome to arrange a visit.