JLL – Jones Lang LaSalle
Shanghai | 2017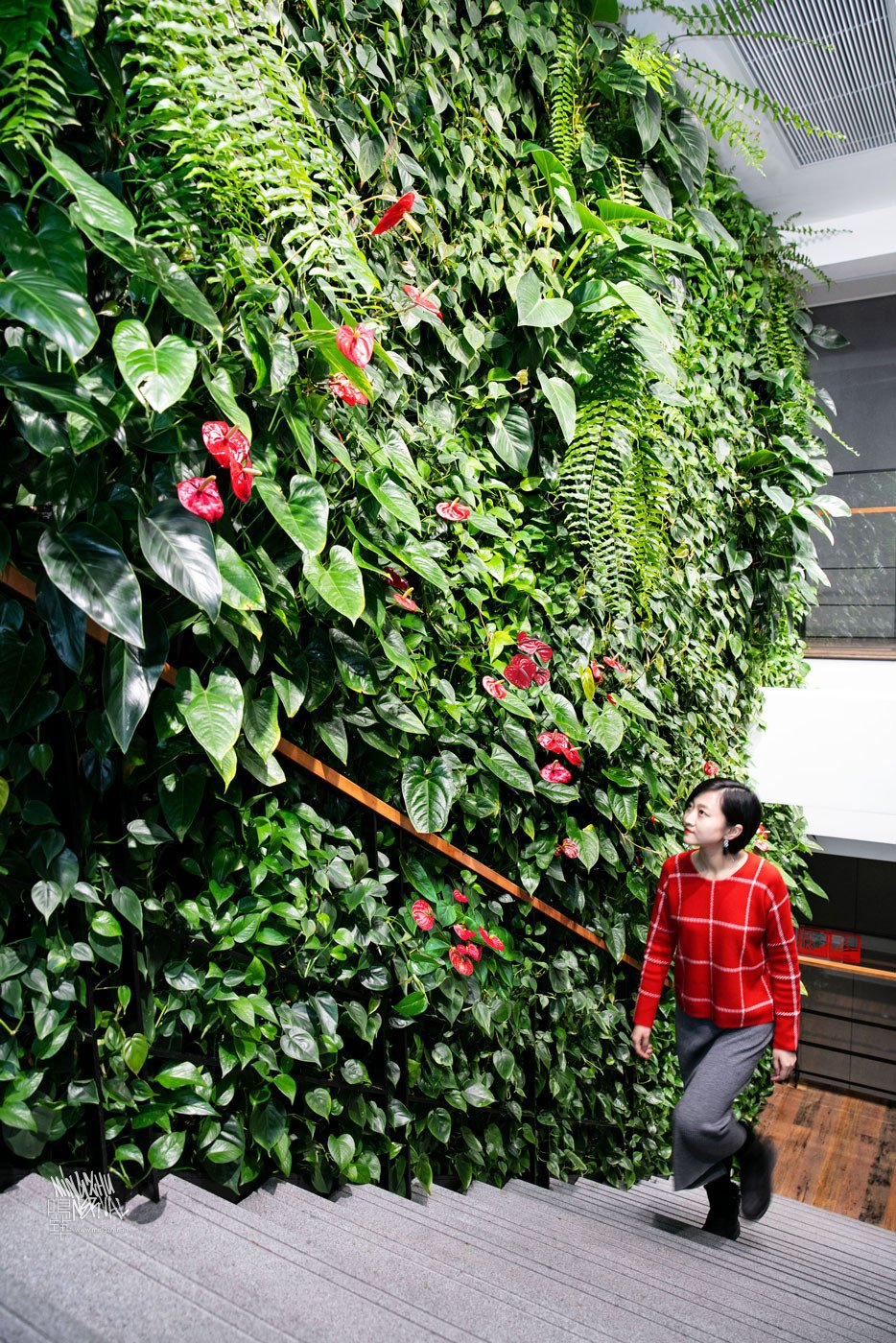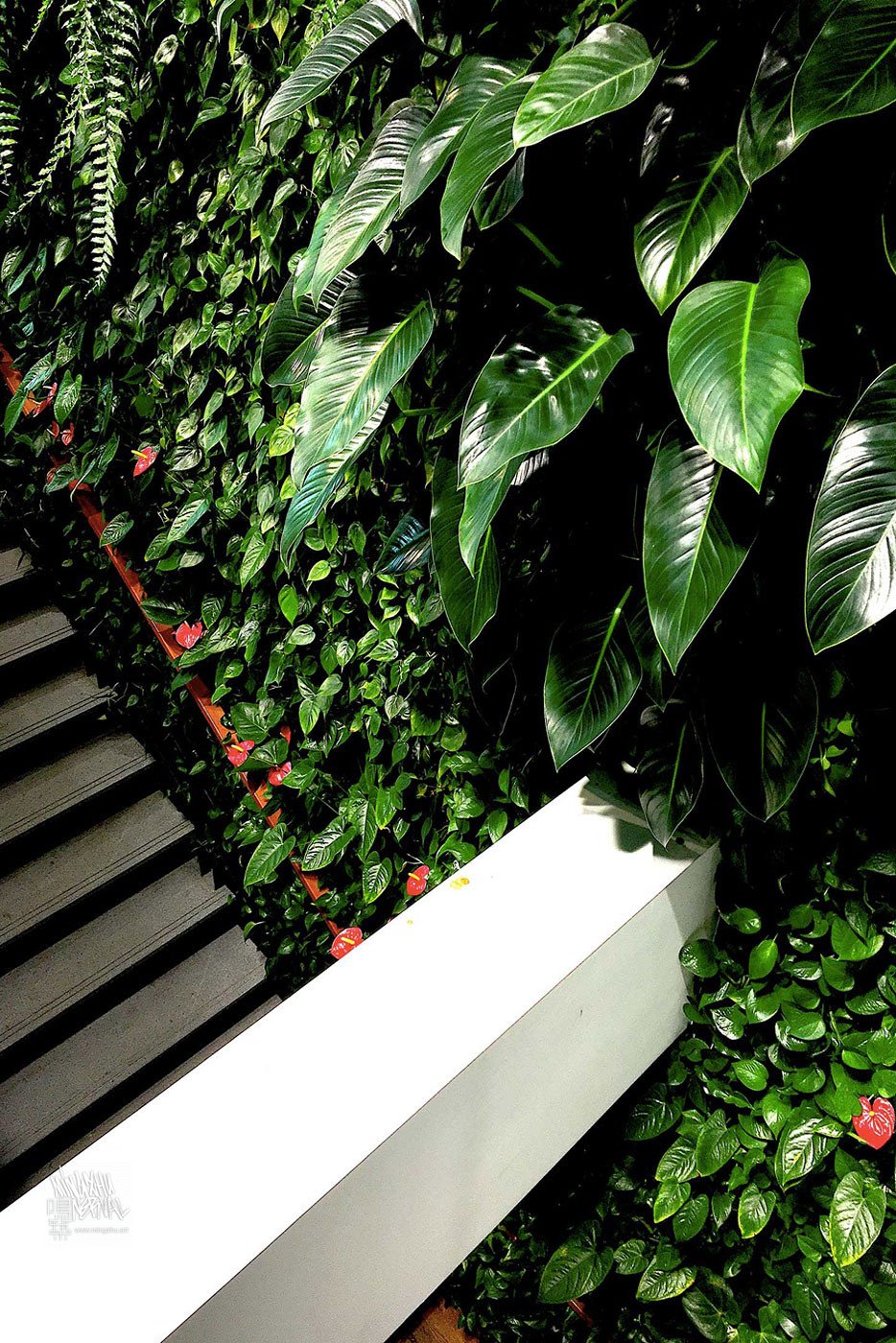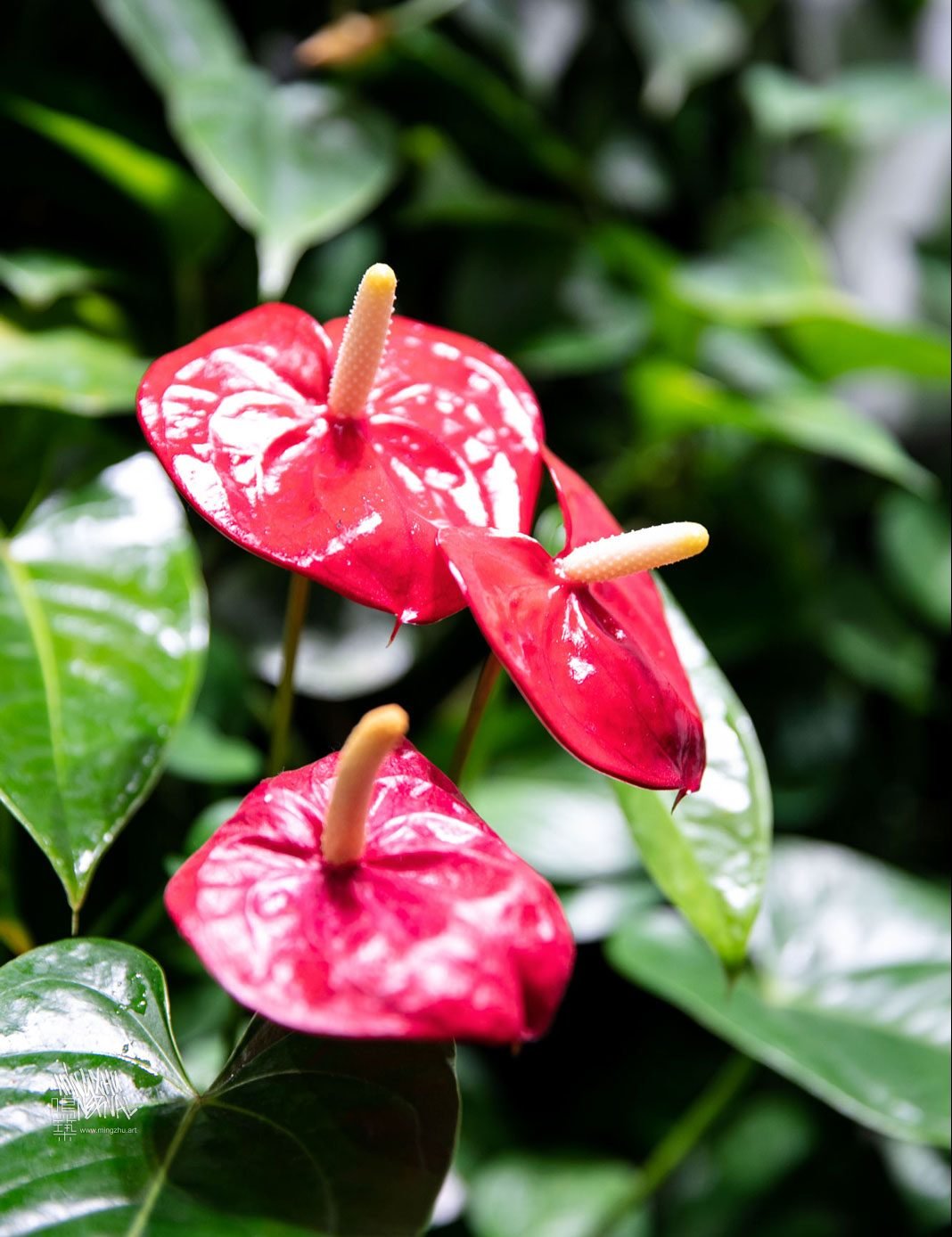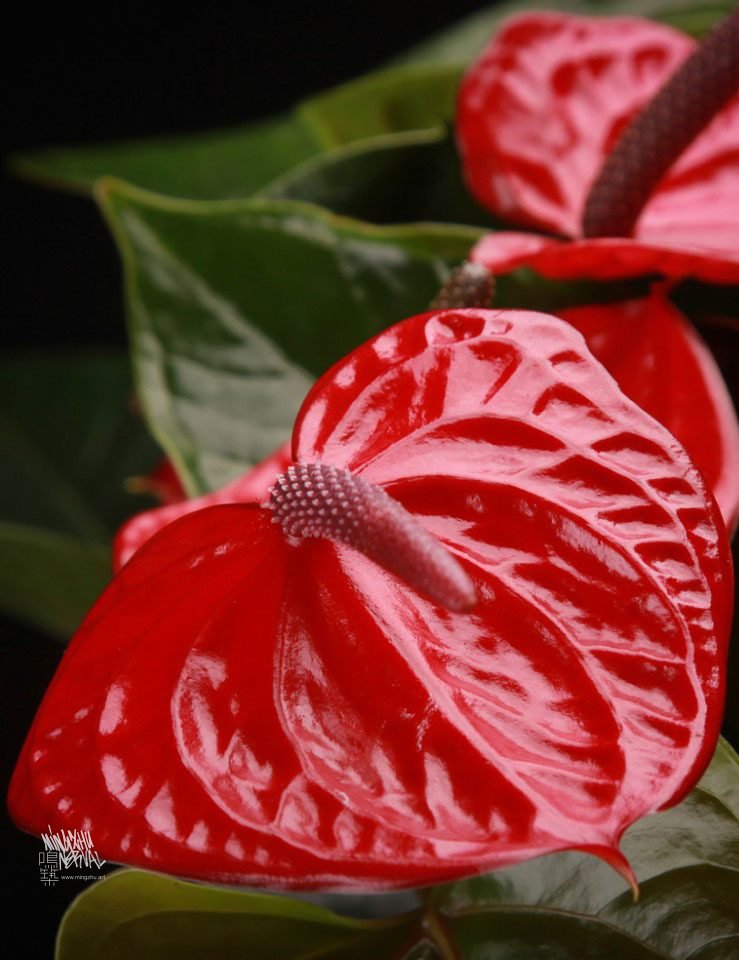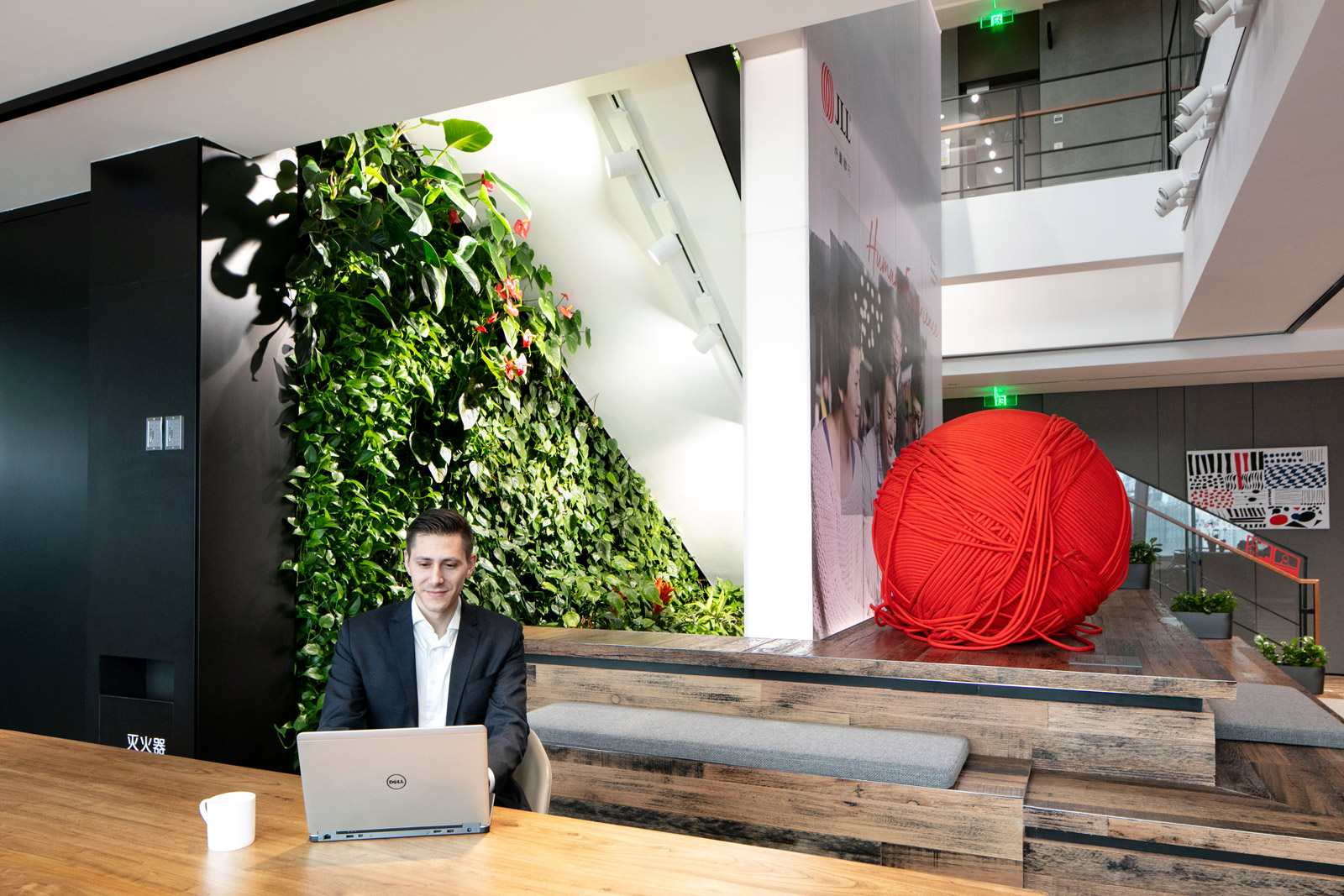 World-leading commercial real estate services firm JLL appointed Mingzhu Nerval to create interior greenery landscapes for their offices.
For JLL, we created a design composed of different tones of red, recalling JLL's logo. The reds are obtained with Anthuriums: A. andraeanum, for its bright, pure red; and a new hybrid, Anthurium andraeanum 'Bugatti Royale' for its deep, varnished, darker red.
The red petals are even more intense given the fact that the rest of the vertical garden is composed as a backdrop of dark green foliage plants.
Notably thanks to all the thriving plants cleaning the air and providing a low-stress atmosphere, JLL, the architect Gensler, and Mingzhu Nerval achieved the world's first project to be awarded platinum ratings for LEED and WELL, which are the highest standards in current operations.
Contact us to learn about our newest innovations to integrate vertical gardens with high standards of sustainability into your projects. Similar projects include Gensler's Living Wall and ICBC Vertical Gardens.
Note: This garden is still maintained by our own teams. Therefore, we guarantee its perfect visual effect and quality. You're welcome to arrange a visit.