Industrial and Commercial Bank of China (ICBC)
Shanghai | 2012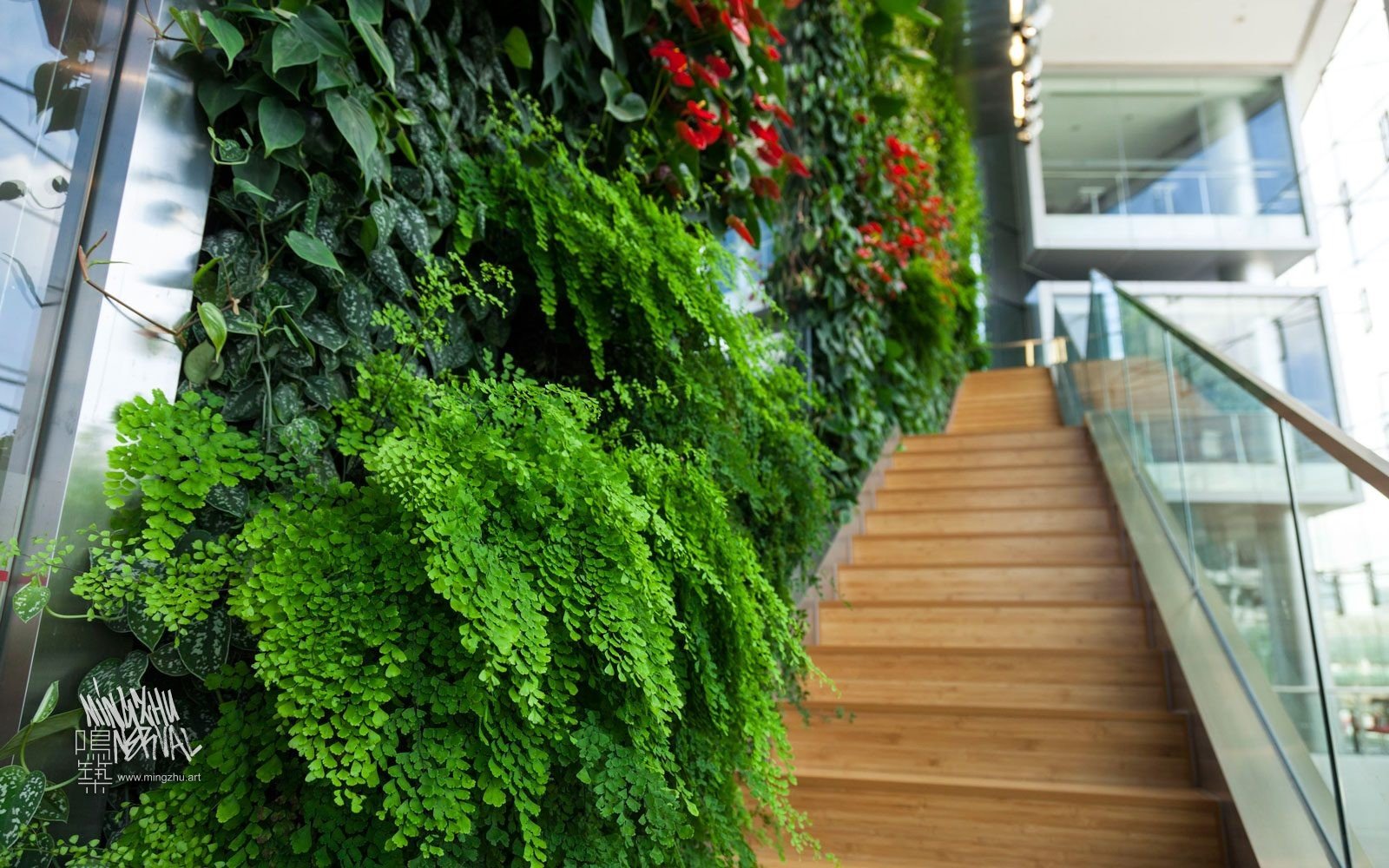 In early 2012, the Industrial and Commercial Bank of China (ICBC), contracted us to design and build the world's largest interior vertical garden for their new Shanghai building.
While ICBC is the largest financial institution in the world, at that time, Mingzhu Nerval was only a 3-person company… but still, ICBC had confidence in our potential and gave us full carte blanche. This giant client helped our team to climb a giant step: by the project's complexity, by all the means at our disposal to make it become real, and by the high expectations given to us by the ICBC chairman in Shanghai himself.
For ICBC in Shanghai, we designed and constructed a 20-meter-tall, double-sided wall, vertical garden installation, with a central support structure of a mere 30 centimeters. No structural elements are visible.
We had high expectations for this greenery wall. Mingzhu Nerval fully met them from day one. Five years later, we're so impressed by how healthy and always more beautiful the wall grows. This perfectly embodies ICBC's commitment to a green future, and brings pride and joy to all the teams working here, said ICBC Shanghai Chairman when giving us high praise.
To accommodate our client's usage of this high-profile building, we only conduct maintenance twice a year. That may seem like a small amount, but we guarantee that it's perfect. Any time you visit this garden wall, you'll always see lush, green foliage with no yellow or dead leaves among the tens of thousands of plants. We pride ourselves in our gardening skills to take care of all these plants with the highest standards of quality.
To this day, the employees of ICBC love the plants—a happy surprise for us, as we didn't expect a more traditional and conservative State-Owned Enterprise to become so involved. But the plant-loving employees even take snips off the budding plants on the wall to 'green up' their desks.
Note: This garden is still maintained by our own teams. Therefore, we guarantee its perfect visual effect and quality. You're welcome to arrange a visit.