Google
Beijing | 2016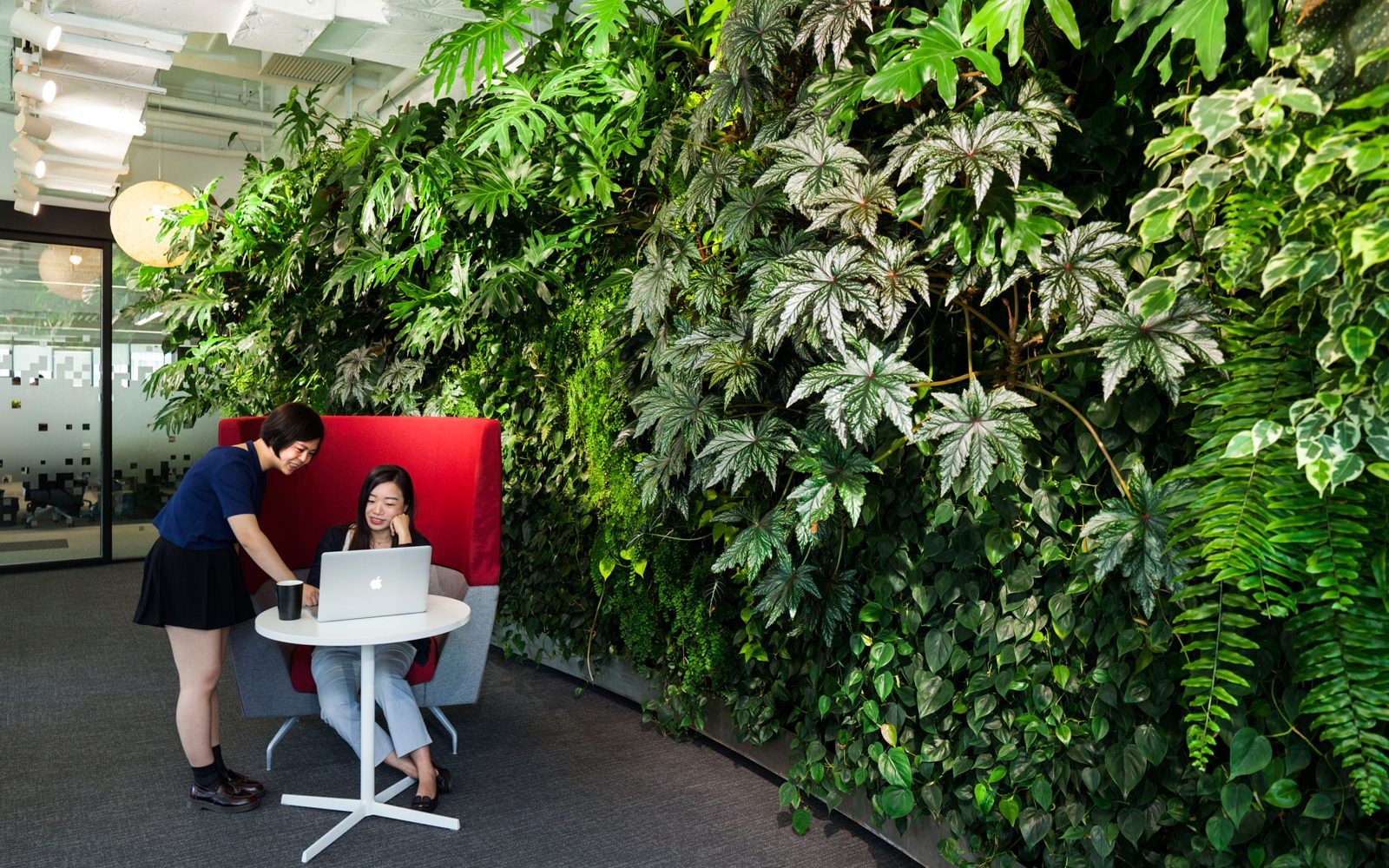 Google likes to surprise their staff and impress visitors. Their offices showcase the newest possibilities in design. Naturally, they asked us to translate this value with greenery.
The design and plant species we've selected for this luxuriant vertical garden installation give one the immediate impression of being in an exotic, tropical rainforest – which is exactly the wildness Google's staff wanted!
The room where this green wall is located is called the Rainforest Room. Googlers go there, sitting in big, sound-absorbing armchairs, taking a rest in the quietness of the greenery or feel energized by so much vibrant plant life to focus on their world-changing innovations.
Note: Unfortunately, we are no longer responsible for the maintenance of this project. Therefore, we cannot guarantee its current visual effect and quality.