A Nymph Garden
Beijing | 2017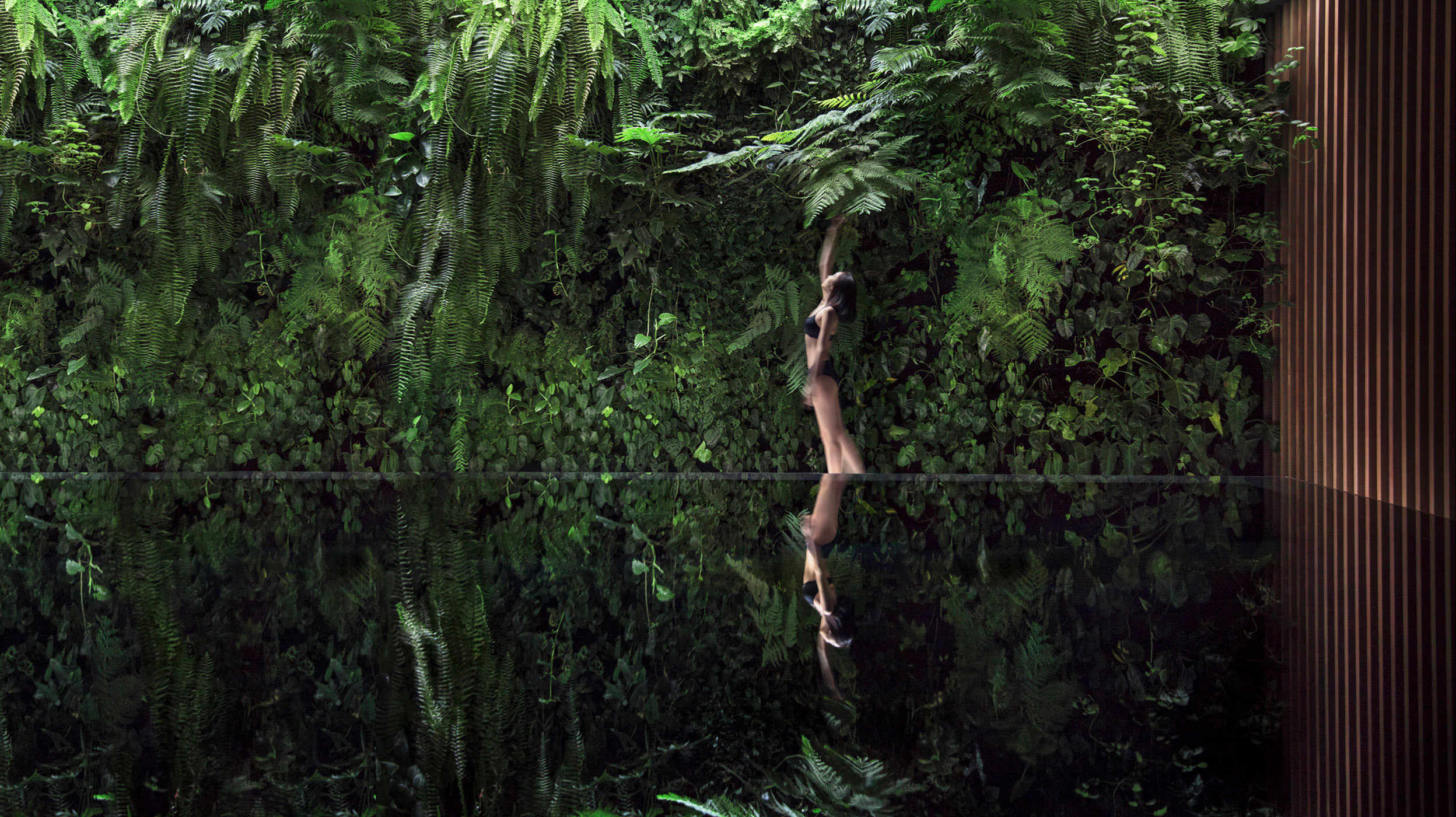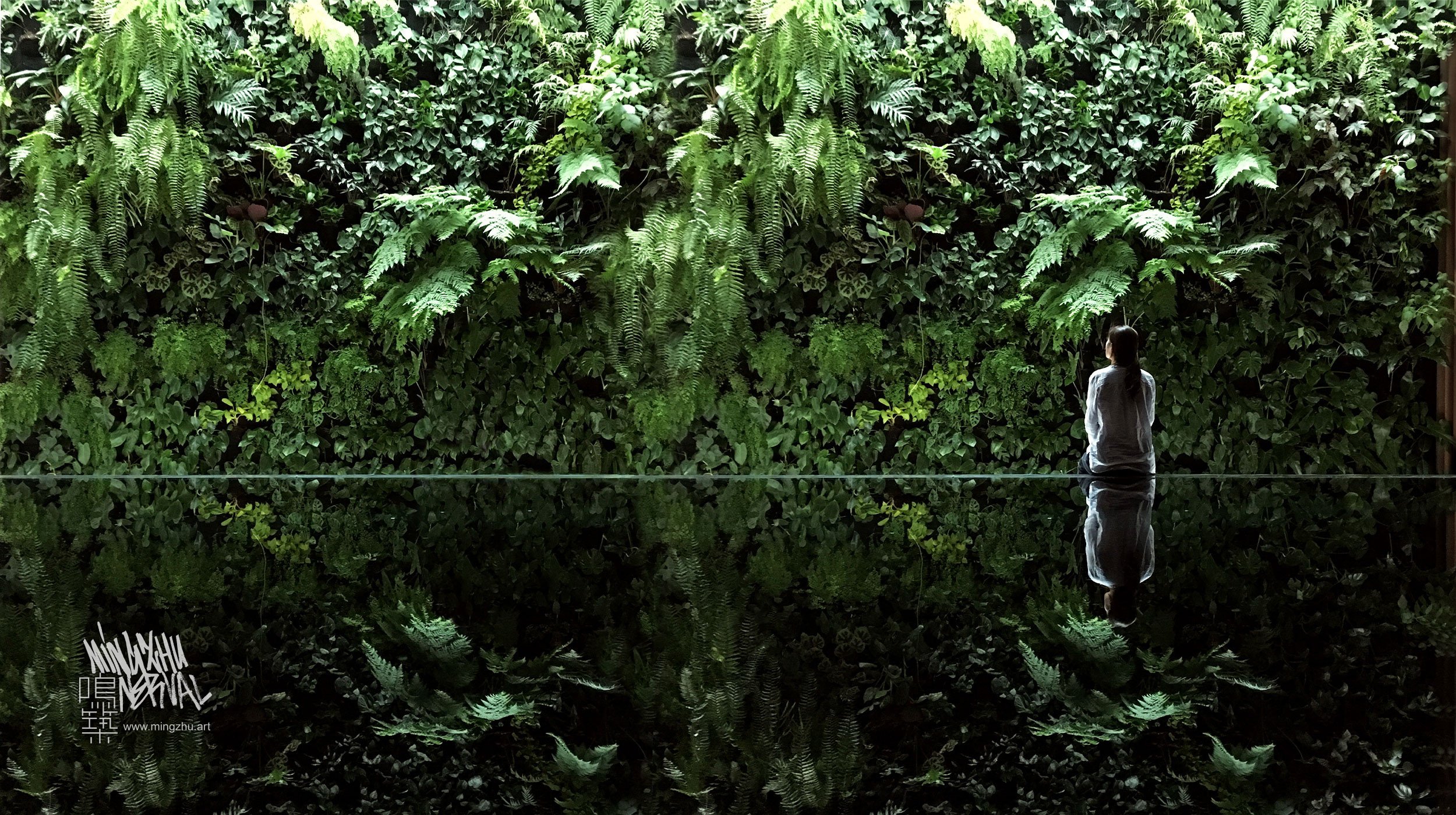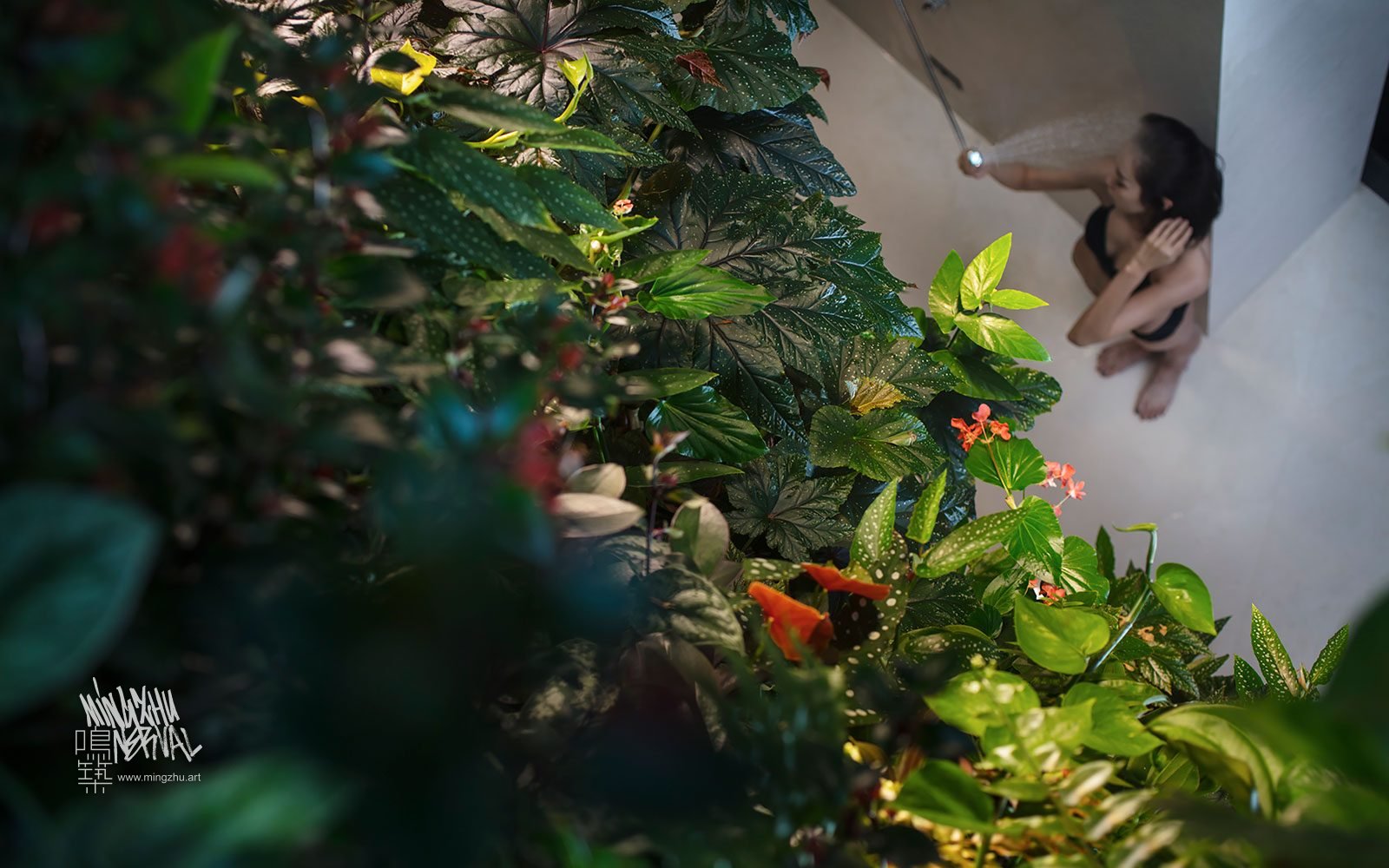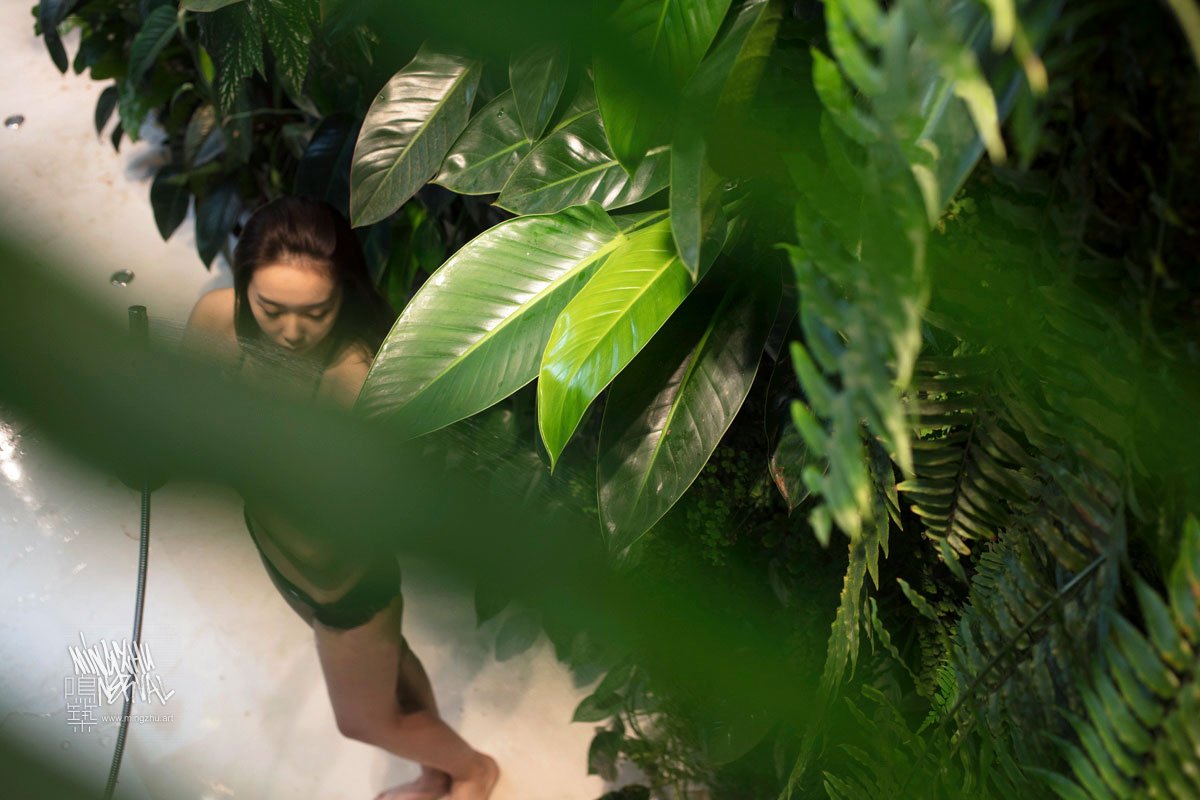 A nymph garden… Here, swimming is like diving into a clear, natural pool surrounded by pristine nature.
With privacy being of paramount concern for our client, the challenge was to create a space which feels both secluded and safe, yet still connected to the environment. To soften the impact of the large stone walls surrounding the property, we suggested to create gardens along the inner walls of the villa. This view on greenery creates an oasis of natural beauty, and is a perfect link to the surrounding scenery of the historical Lake Houhai of Beijing. The inner vertical garden spans an impressive twelve meters from the ground floor down into the underground sanctuary.
There, one encounters a sumptuous wall of plants traversing the pool's full twenty-five metres length. Composed of thousands of species, the vertical garden is a mixing and marrying of diverse foliage, echoing the different habitats from the four corners of the earth.
The greenery is mirrored in the dark marble swimming pool…bringing even more to life the dream of our client to be swimming in nature, just like he had been dazzled by the natural cenote pools in Mexico.
The architecture is so well blended with the natural elements that it looks so real, beautiful and mysterious, creating a sense that the nymphs may appear at any moment…
We feel so fortunate to have worked on this project. It is a rare honour to be given the time, the tools and the space to create such a masterpiece.
Thank you to Zaha Hadid Architects and floral artist Helen Leng for recommending us for this project.
Note: This garden is still maintained by our own teams. Therefore, we guarantee its perfect visual effect and quality.