SAP China Headquarters
Shanghai | 2012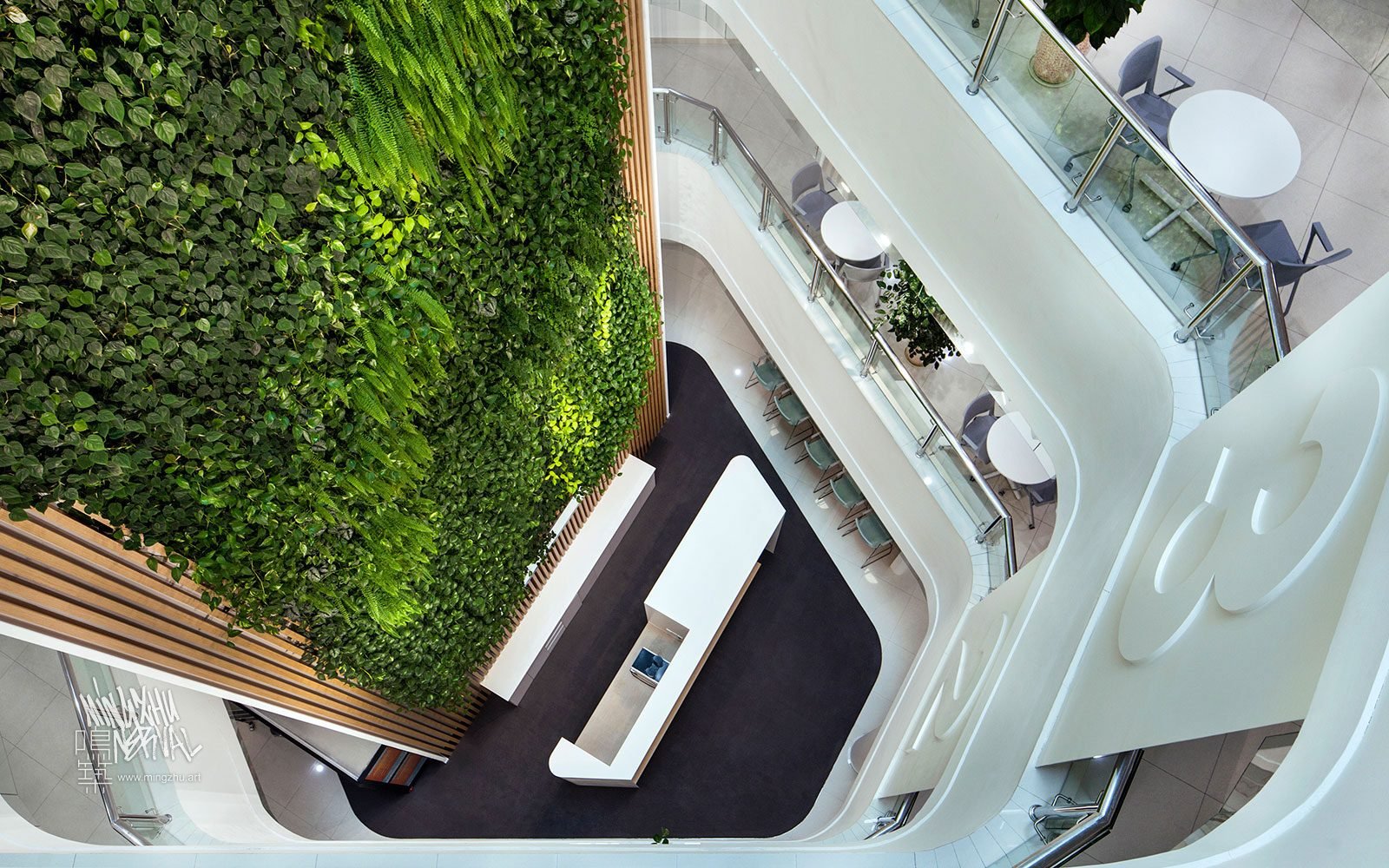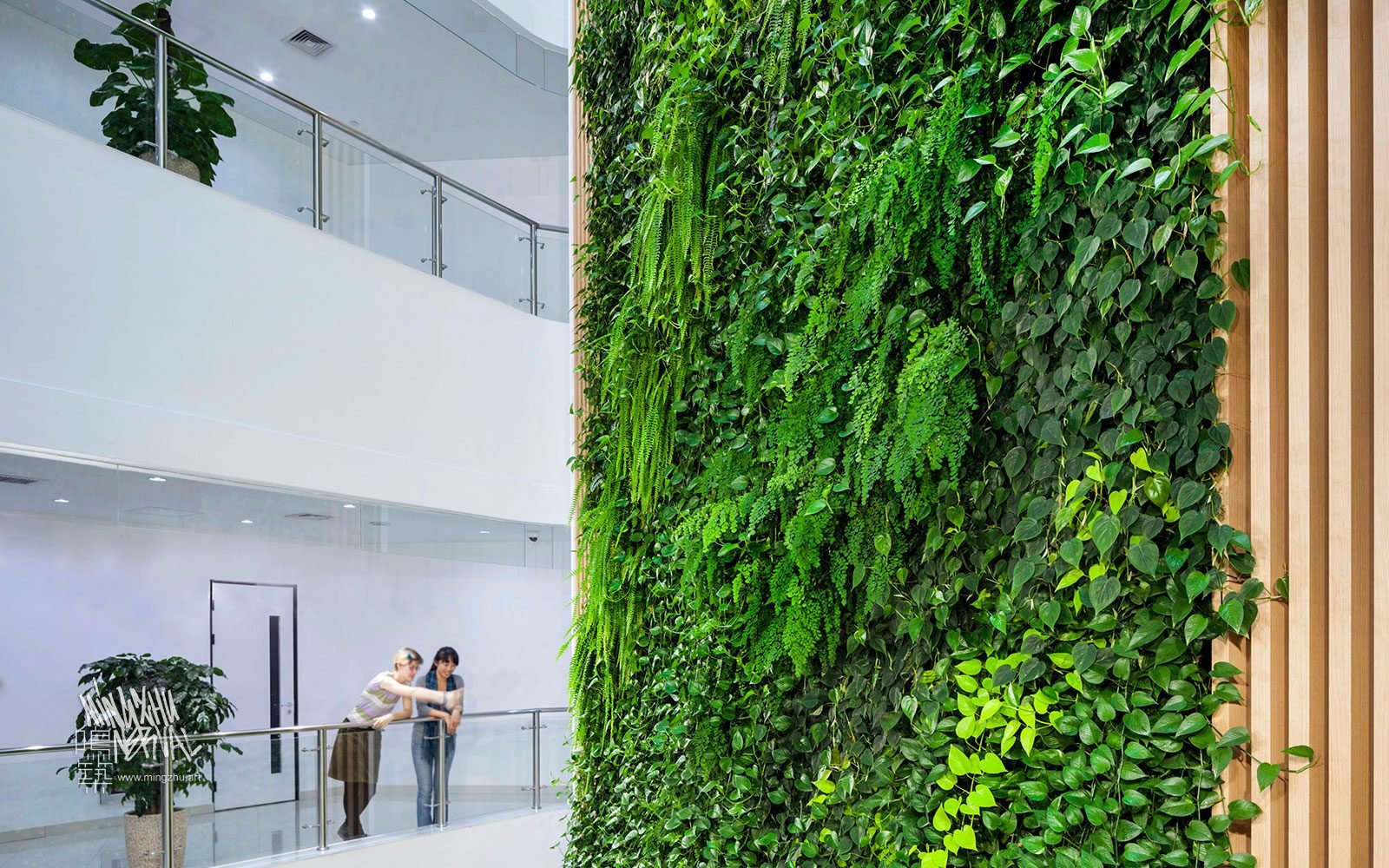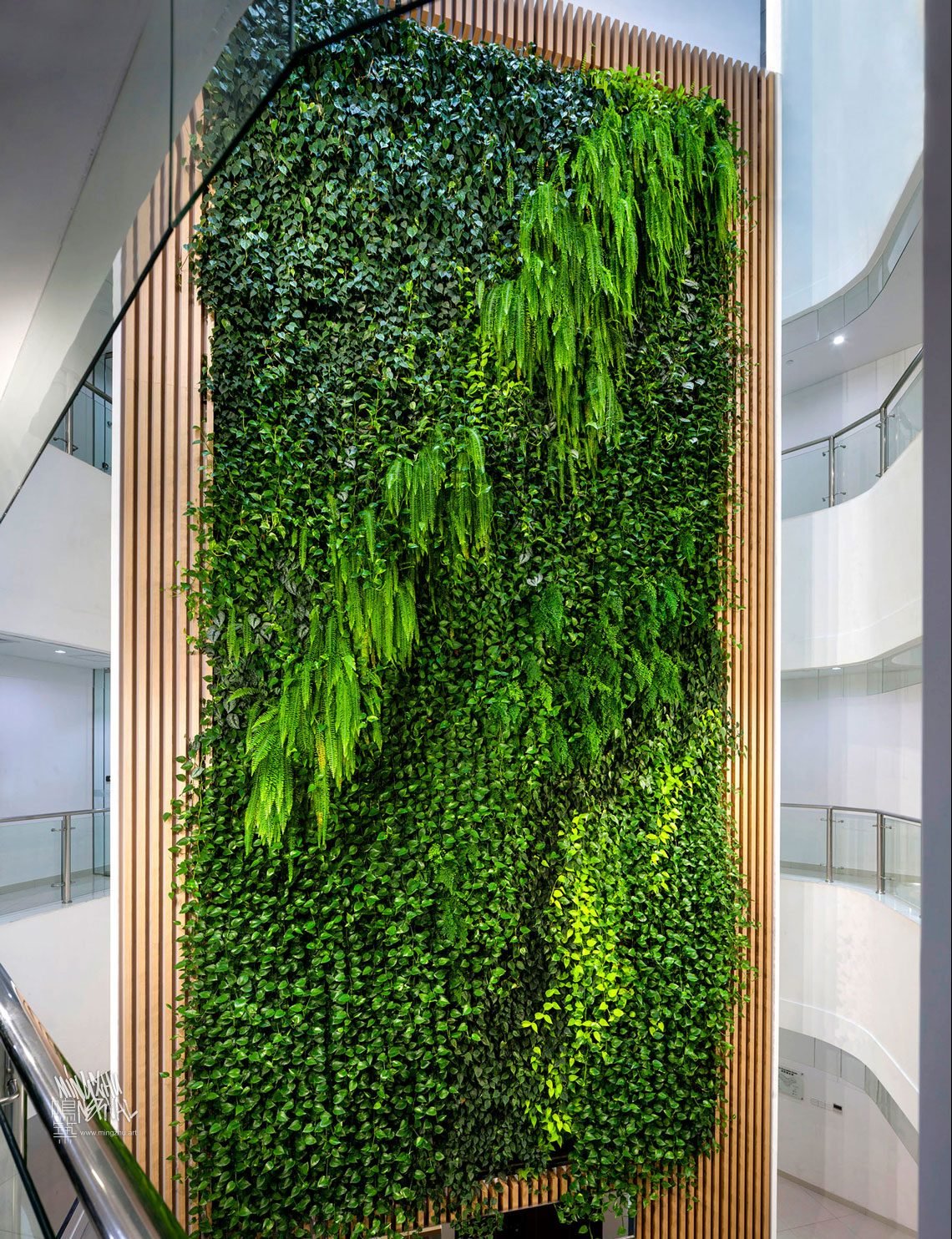 Desiring to renovate their offices, SAP asked us to enliven the space. Luckily at the center of the building is a very tall atrium that once had a horrible, empty wall stretching to the ceiling. From top to bottom, we transformed this wall into a lush mountain cliff, filled with cascading ferns, and Adillatum plants that, in nature, like to grow on steep rocky slopes.
After the installation, the green wall completely changed the color and feel of the building in every way. When walking around their offices, employees can rest their eyes on this huge piece of nature instead of the former bland walls. The feeling of the space is like day and night and a sense of peace and calm for employees is now the norm.
Note: This Vertical Garden is still maintained by our own teams. Therefore, we guarantee its perfect visual effect and quality. You're welcome to arrange a visit.