ICBC offices
Shanghai | 2012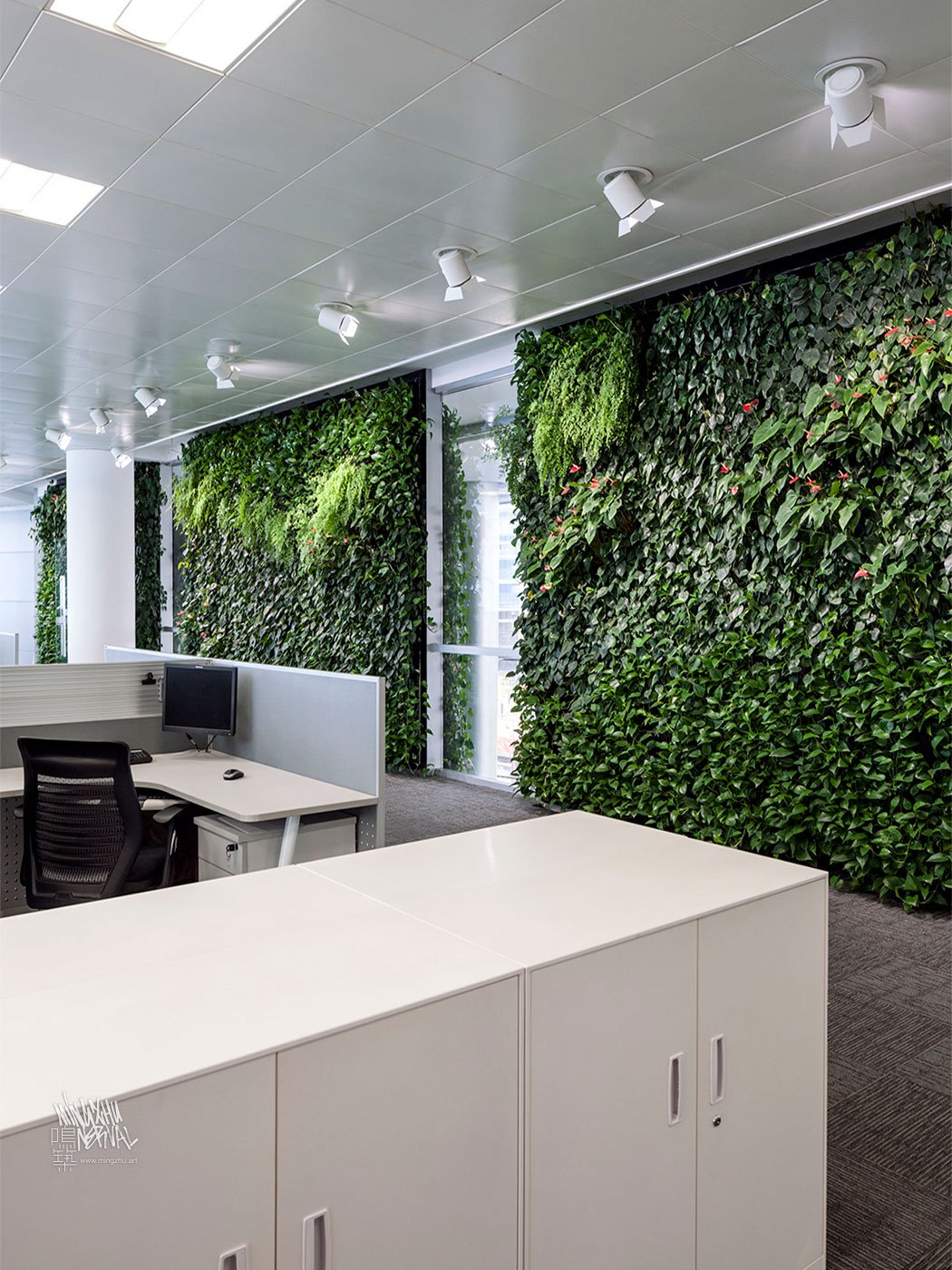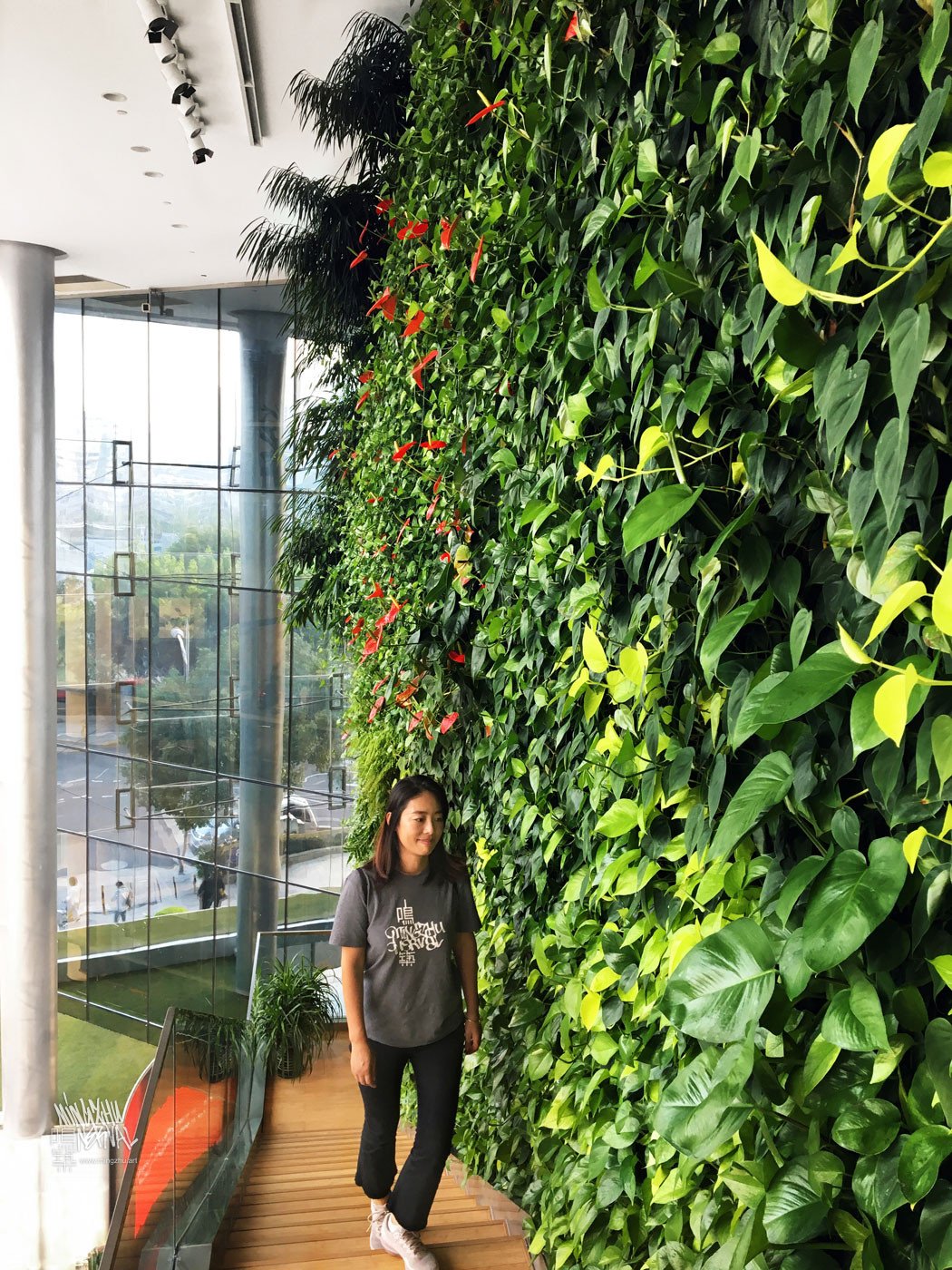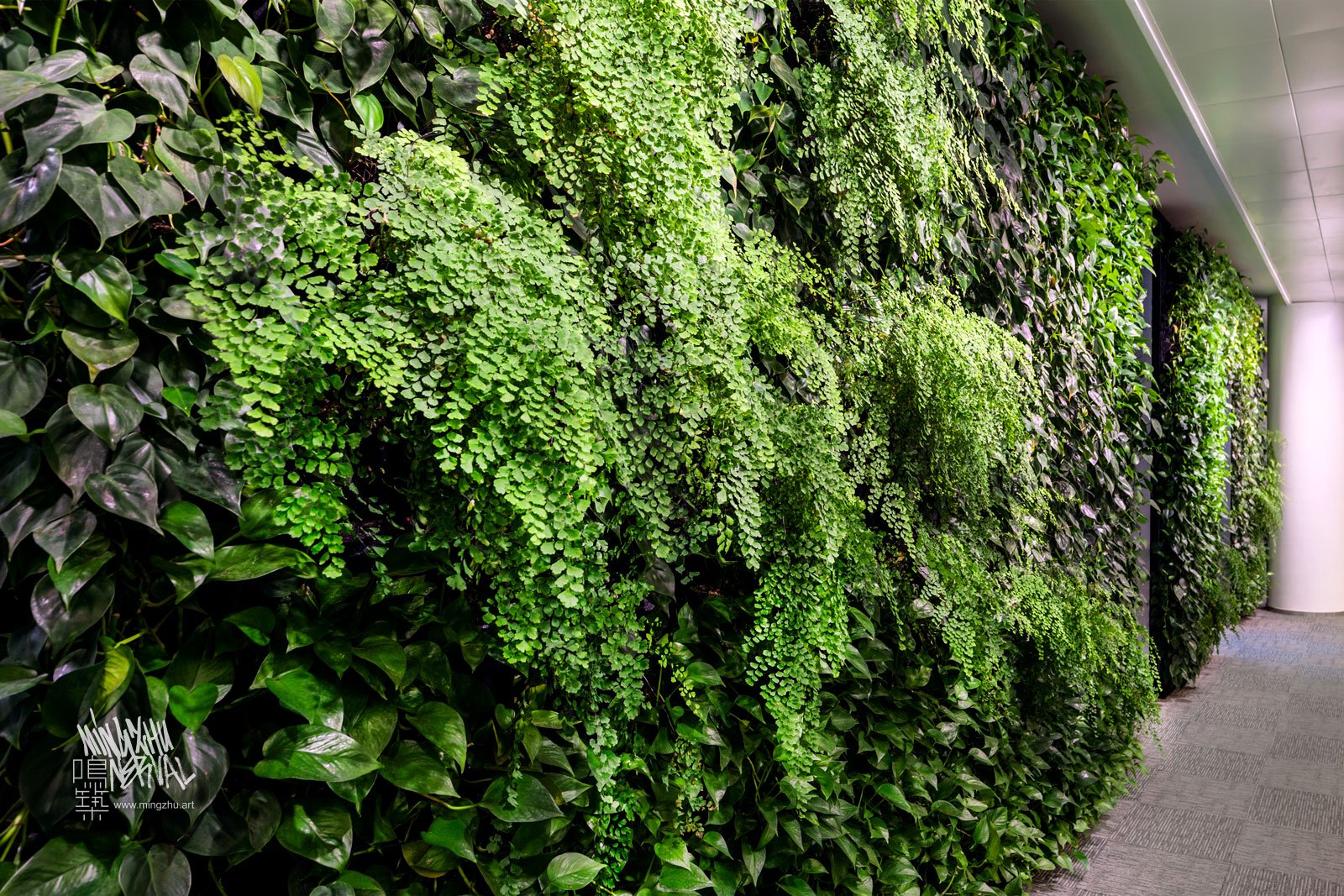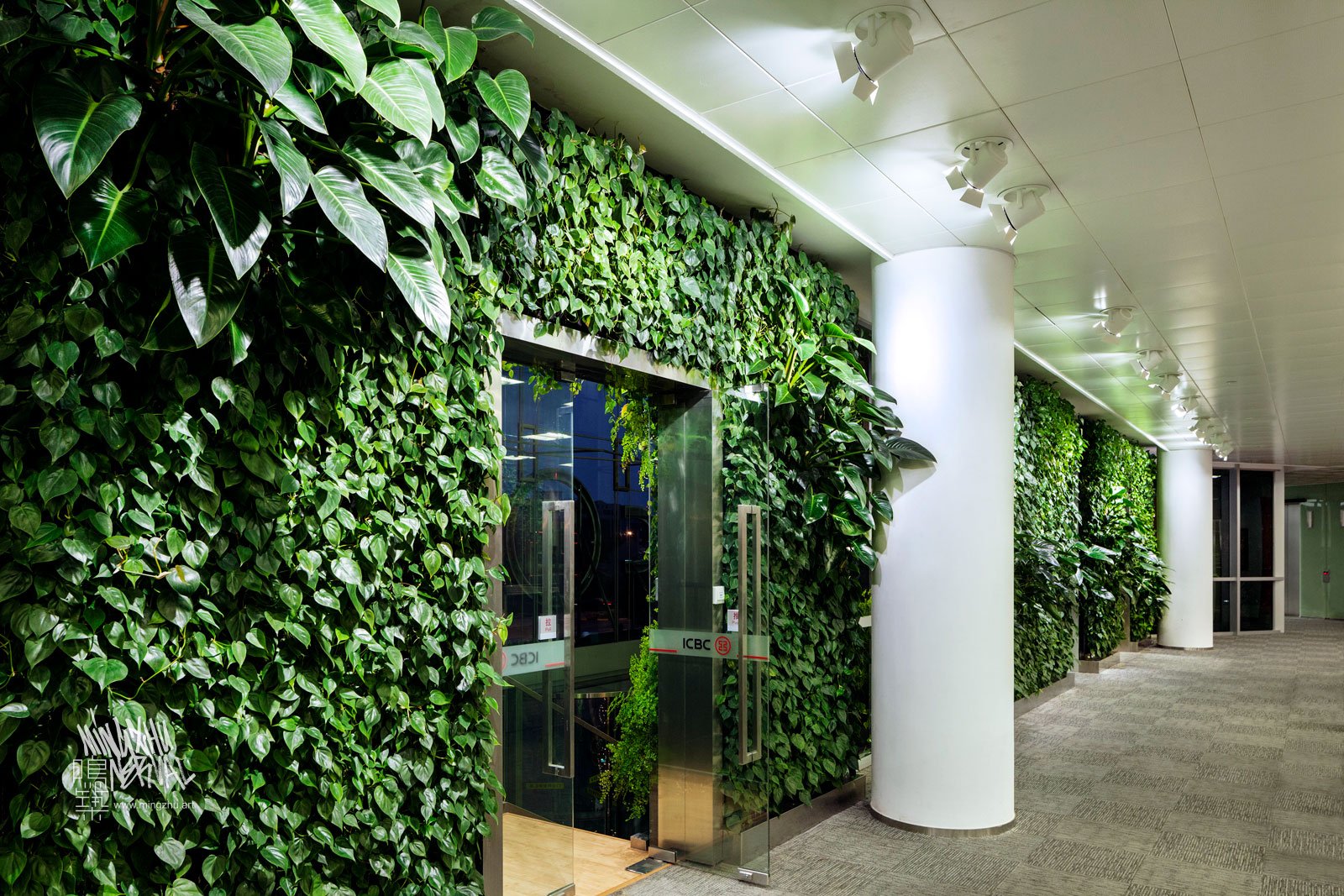 In early 2012, the Human Resources Manager of the Industrial and Commercial Bank of China (ICBC)—the largest financial institution in the world—contracted us to create a green, healthy and innovative workspace for the bank's new Shanghai building.
We proposed vertical gardens along the full wall of the open space so that greenery is visible from every angle of view—from every desk. Such an amount of plants is enough to significantly improve the working space air quality in terms of CO2, VOC, and O2 (see the Gensler study here).
The ICBC HR Manager, Mr. Liang Wei, said there's been a huge impact for the overall health of the staff: We have noticed a significant improvement in the productivity levels of our employees and have seen a decrease in sick leave and time off requests. Most notably, our staff appears to have high levels of energy during the day, seeming to avoid the afternoon slump they once had before. Having healthy and happy employees is of our utmost priorities, and we are glad to see these improvements after having living vertical walls installed in our facilities.
We also experienced a happy surprise, as we had never before worked with a traditional, state-owned enterprise. The staff was so involved with all the green walls at their headquarters, not just in the beginning, but even to this day. They love the plants so much that they've also taken small snippets of the plants to put in small vases on their desks, allowing the plants to grow and become tangled in their pens and office supplies. Now, the whole space is even greener with the small plants resting on their desks.
Note: This garden is still maintained by our own teams. Therefore, we guarantee its perfect visual effect and quality. You're welcome to arrange a visit.