China Quality Certification Centre
Shanghai | 2013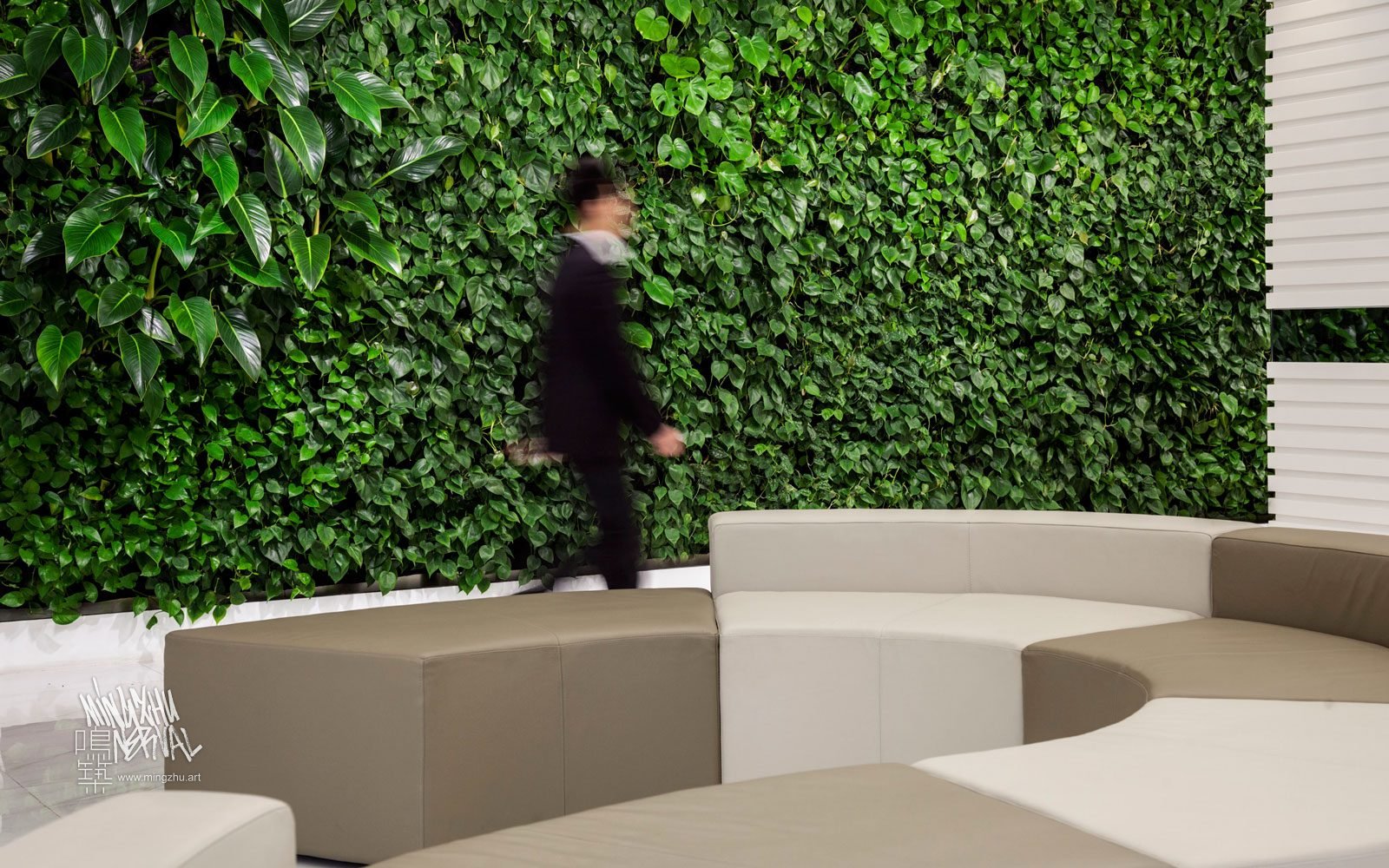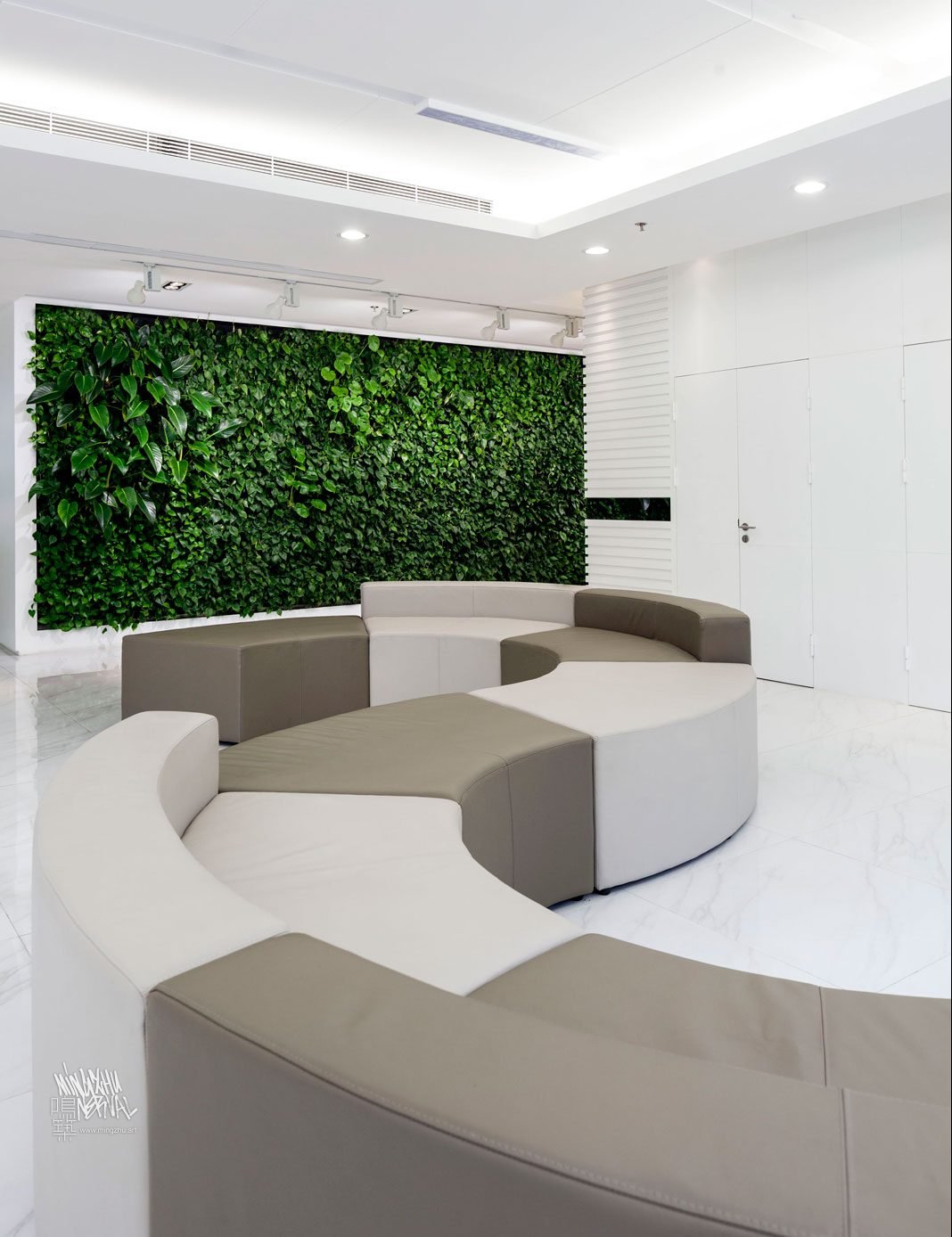 The China Quality Certification Centre is the governmental agency responsible for improving the quality of all imported and exported goods in China. Therefore, it was no surprise to us that they wanted the highest quality for their own office space… And what is a more striking effect of quality than superb, fresh and healthy growing plants covering an entire wall in the middle of the city?!
To complement the Scandinavian style of their interior design, we proposed a selection of very lush, bright jade green plant species to compose this wall.
Our vertical garden serves as the backdrop of the entrance and reception lobby for the Chinese governmental organization that stands for quality.
Note: This Living Wall is still maintained by our own teams. Therefore, we guarantee its perfect visual effect and quality. You're welcome to arrange a visit.